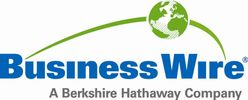 BioTime Announces $1.9 Million Grant for Continued Development of OpRegen® for Dry-AMD
BioTime, Inc. (NYSE American: BTX), a clinical-stage biotechnology company focused on degenerative diseases, has been awarded a new grant for 2018 of up to 6.9 million Israeli New Shekels (approximately $1.9 million) from the Israel Innovation Authority (the "IIA"). The grant provides funding for the continued development of OpRegen®, and to date the IIA has provided annual grants totaling over $13 million.
OpRegen® is currently in a Phase I/IIa clinical study, which in March 2018 received authorization from the Data Safety Monitoring Board (DSMB) to move forward with enrollment of cohort 4. The DSMB approval was based on the safety observed throughout the first three cohorts. Safety will remain the primary focus of cohort 4. The fourth cohort will include better vision patients than the previous three cohorts. These better vision patients will likely be in earlier stages of the disease and allow for a wide range of preliminary functional assessment measurements. These earlier stage patients will likely be the target patient population for this therapy and BioTime expects to share initial data from cohort 4 in the coming months.
"The IIA's continued support is encouraging and shows their commitment and confidence in our ability to continue the development of OpRegen, our lead cell replacement program," said Adi Mohanty, co-Chief Executive Officer of BioTime.
About OpRegen ®
OpRegen®, which is being studied for the treatment of the dry form of AMD, consists of a suspension of retinal pigment epithelial (RPE) cells that are delivered subretinally during a simple intraocular injection. RPE cells are essential components of the back lining of the retina, and function to help nourish the retina including photoreceptors. A proprietary process that drives the differentiation of human pluripotent stem cells is used to generate high purity OpRegen® RPE cells. OpRegen® RPE cells are also "xeno-free," meaning that no animal products are used at any point in the derivation and production process. The avoidance of the use of animal products eliminates some potential safety concerns. Preclinical studies in rats have shown that following a single subretinal injection of OpRegen®, the cells can rapidly organize into its natural monolayer structure in the subretinal space and survive throughout the lifetime of the animal. OpRegen® is designed to be an "off-the-shelf" allogeneic (non-patient specific) product. Unlike treatments that require multiple, frequent injections into the eye, it is expected that OpRegen® will be administered in a single procedure. OpRegen® was granted Fast Track designation from the FDA, which allows more frequent interactions with the agency, and eligibility for accelerated approval and priority review. OpRegen® is a registered trademark of Cell Cure Neurosciences Ltd., a majority-owned subsidiary of BioTime, Inc.
About BioTime, Inc.
BioTime is a clinical-stage biotechnology company focused on degenerative diseases. Its clinical programs are based on two platform technologies: cell replacement and cell/drug delivery. With its cell replacement platform, BioTime is producing new cells and tissues with its proprietary pluripotent cell technologies. These cells and tissues are developed to replace those that are either rendered dysfunctional or lost due to degenerative diseases or injuries. BioTime's cell/drug delivery programs are based upon its proprietary HyStem® cell and drug delivery matrix technology. HyStem® was designed, in part, to provide for the transfer, retention and/or engraftment of cellular replacement therapies. BioTime's lead cell delivery clinical program is Renevia®, which consists of HyStem® combined with the patient's own adipose (fat) progenitor cells. Renevia® met its primary endpoint in an EU pivotal clinical trial for the treatment of facial lipoatrophy in HIV patients in 2017. BioTime has submitted Renevia® for CE Mark approval in the EU. There were no device related serious adverse events reported to date. BioTime's lead cell replacement product candidate is OpRegen®, a retinal pigment epithelium transplant therapy, which is in a Phase I/IIa multicenter clinical trial for the treatment of dry age-related macular degeneration, the leading cause of blindness in developing countries. There were no unexpected serious adverse events reported to date. BioTime also has significant equity holdings in two publicly traded companies, Asterias Biotherapeutics, Inc. (NYSE American: AST) and OncoCyte Corporation (NYSE American: OCX), and a private company, AgeX Therapeutics, Inc.
BioTime common stock is traded on the NYSE American and TASE under the symbol BTX. For more information, please visit www.biotime.com or connect with the company on Twitter, LinkedIn, Facebook, YouTube, and Google+.
To receive ongoing BioTime corporate communications, please click on the following link to join the Company's email alert list: http://news.biotime.com.
Forward-Looking Statements
Certain statements contained in this release are "forward-looking statements" within the meaning of the Private Securities Litigation Reform Act of 1995. Statements pertaining to product technology, clinical development, regulatory approval timelines, the success of potential cosmetic applications and potential opportunities for BioTime, Inc. and its subsidiaries, along with other statements about the future expectations, beliefs, goals, plans, or prospects expressed by management constitute forward-looking statements. Any statements that are not historical fact including, but not limited to statements that contain words such as "will," "believes," "plans," "anticipates," "expects," "estimates" should also be considered forward-looking statements. Forward-looking statements involve risks and uncertainties, including, without limitation, risks inherent in the development and/or commercialization of potential products, uncertainty as to the results of clinical trials or regulatory approvals, need and ability to obtain future capital, and maintenance of intellectual property rights. Actual results may differ materially from the results anticipated in these forward-looking statements and as such should be evaluated together with the many uncertainties that affect the business of BioTime, Inc. and its subsidiaries, particularly those mentioned in the cautionary statements found in more detail in the "Risk Factors" section of BioTime's Annual Reports on Form 10-K and Quarterly Reports on Form 10-Q filed with the SEC (copies of which may be obtained at www.sec.gov). Subsequent events and developments may cause these forward-looking statements to change. BioTime specifically disclaims any obligation or intention to update or revise these forward-looking statements as a result of changed events or circumstances that occur after the date of this release, except as required by applicable law.
View source version on businesswire.com: https://www.businesswire.com/news/home/20180529005261/en/
Contact information
BioTime
David Nakasone, 510-871-4188
dnakasone@biotimeinc.com
About Business Wire

Business Wire
24 Martin Lane
EC4R 0DR London
+44 20 7626 1982
http://www.businesswire.co.uk
(c) 2018 Business Wire, Inc., All rights reserved.
Business Wire, a Berkshire Hathaway company, is the global leader in multiplatform press release distribution.