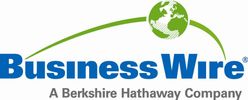 Axonics® Announces Filing of Registration Statement for Proposed Initial Public Offering
Axonics Modulation Technologies, Inc. ("Axonics"), a medical technology company focused on the design, development and commercialization of innovative implantable sacral neuromodulation ("SNM") solutions for the treatment of overactive bladder ("OAB"), fecal incontinence ("FI") and urinary retention ("UR"), announced today that it has filed an S-1 registration statement with the U.S. Securities and Exchange Commission ("SEC") relating to a proposed public offering of its common stock.
Axonics has applied to list its common stock on the Nasdaq Global Market under the symbol "AXNX." The number of shares to be offered and the price range for the proposed offering have not yet been determined. All shares of common stock to be sold in the offering will be offered by Axonics.
BofA Merrill Lynch and Morgan Stanley are acting as joint book-running managers for the proposed offering. Wells Fargo Securities is acting as lead manager and SunTrust Robinson Humphrey is acting as co-manager for the proposed offering.
A registration statement relating to these securities has been filed with the SEC but has not yet become effective. These securities may not be sold nor may offers to buy be accepted prior to the time the registration statement becomes effective.
The proposed offering will be made only by means of a prospectus. A copy of the preliminary prospectus relating to this offering, when available, may be obtained from BofA Merrill Lynch, NC1-004-03-43, 200 North College Street, 3rd Floor, Charlotte, NC 28255-0001, Attention: Prospectus Department, or by email at dg.prospectus_requests@baml.com; or Morgan Stanley & Co. LLC, Attention: Prospectus Department, 180 Varick Street, 2nd Floor, New York, NY 10014.
This press release does not constitute an offer to sell or the solicitation of an offer to buy, nor shall there be any sales of these securities in any state or jurisdiction in which such offer, solicitation, or sale would be unlawful prior to registration or qualification under the securities laws of any such state or jurisdiction.
About Axonics Modulation Technologies, Inc.
Axonics, based in Irvine, CA, has developed an innovative rechargeable implantable SNM system (r-SNM™) for the treatment of patients with OAB, FI, and UR. The Company's proprietary r-SNM system is designed to be 60% smaller than existing technology and to last approximately 15 years. Axonics currently has marketing approvals in Europe, Canada, and Australia for OAB, FI, and UR.
View source version on businesswire.com: https://www.businesswire.com/news/home/20181009005302/en/
Contact information
Company Contact
Axonics Modulation Technologies, Inc.
Dan Dearen, President & Chief Financial Officer
+1-949-396-6320
ddearen@axonicsmodulation.com
or
Investor & Media Contact
W2Opure
Matt Clawson
+1-949-370-8500
mclawson@w2ogroup.com
About Business Wire

Business Wire
24 Martin Lane
EC4R 0DR London
+44 20 7626 1982
http://www.businesswire.co.uk
(c) 2018 Business Wire, Inc., All rights reserved.
Business Wire, a Berkshire Hathaway company, is the global leader in multiplatform press release distribution.