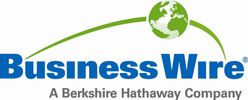 AURAK Ranks High in the Scopus Database
The American University of Ras Al Khaimah (AURAK) ranked twelfth among 103 UAE institutions with Scopus affiliations, with a total of 403 Scopus documents published by the AURAK faculty and researchers.
This press release features multimedia. View the full release here: https://www.businesswire.com/news/home/20180929005009/en/
Part of the American University of Ras Al Khaimah campus (Photo: AETOSWire)
Scopus is the largest database of peer-reviewed literature, encompassing scientific journals, books, and conference publications. The extensive global scholarship indexed in Scopus includes research in science, arts and humanities, social sciences, medicine, and technology. A high ranking in Scopus is understood by many to be one of the top indicators of excellence in research worldwide.
AURAK is a public non-profit, independent, coeducational institution of higher education, which provides an integrated North American-style education. It is accredited by the Ministry of Education in the UAE and offers twenty-two undergraduate and graduate programs across a wide range of disciplines. In September 2017 AURAK stood at the 24th position out of 98 institutions with Scopus affiliations in the UAE, with 249 Scopus publications. Within a period of one year there has been a 62 percent increase in Scopus publications with the 2018 ranking, with AURAK climbing the competitive ladder to the twelfth slot out of 103 institutions, and with the faculty publishing 403 Scopus documents. With its prodigious rate of quality publications, AURAK has risen higher in the rankings even with increased numbers of competitors in the field.
The Provost, Professor Stephen Wilhite, observed that faculty engagement in research is fundamental the university's achievement of its mission to exemplify the highest standards of teaching and research. "As accomplished researchers, faculty members model for their student's active engagement in advancing knowledge in their discipline."
AURAK President, Professor Hassan Al Alkim, is elated with the hard work and progress of his faculty, "This type of results supports our claim that our faculty is not only certified, but is comprised of highly qualified professionals that are on the forefront of contemporary research and that our institution is indeed highly competitive among the leading Arabic institutions in the UAE. Not only did our institution improve its status from last year, but it did so even in a broader, more competitive atmosphere. Our students are receiving a first-rate education from first-rate professors who are highly active in the academic world of research and on the cutting edge of innovative ideas."
*Source: AETOSWire
View source version on businesswire.com: https://www.businesswire.com/news/home/20180929005009/en/
Contact information
AURAK
Jessica Zani, +97172210900 Ext: 1325
jessica.zani@aurak.ac.ae
About Business Wire

Business Wire
24 Martin Lane
EC4R 0DR London
+44 20 7626 1982
http://www.businesswire.co.uk
(c) 2018 Business Wire, Inc., All rights reserved.
Business Wire, a Berkshire Hathaway company, is the global leader in multiplatform press release distribution.