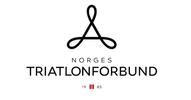 AKJ LAUNCHES SPONSORSHIP OF NORWEGIAN TRIATHLON TEAM
Hamilton, Bermuda – AK Jensen Group Limited and AKJt Holdings Limited ("AKJ"), the leading provider of crypto trading and investment solutions for fund managers and professional investors, today announced the launch of its sponsorship of the Norwegian Triathlon Federation ("NTF"). AKJ will serve as the main sponsor in supporting the triathlon team's pursuit of Olympic gold in Paris in 2024.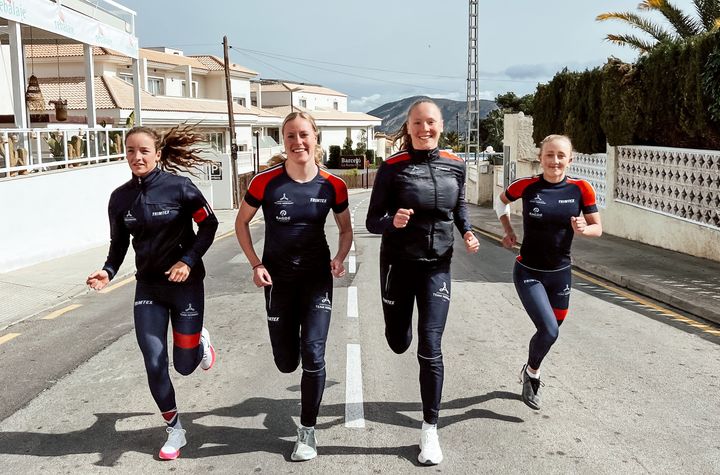 The Norwegian Triathlon Team has steadily developed its standing over the past 10 years through investment and the design of innovative training methods, now having reached world class status. The sponsorship from AKJ will now provide Norwegian triathletes and the coaching team with a unique opportunity to further develop the sport and achieve additional milestones, including defense of their Olympic gold in Paris.
Sports director and head coach Arild Tveiten says that the new partnership is crucial for the team to maintain the commitment needed for sustained success. "The ambitions in Tokyo were podium placement, and we cannot be any worse in Paris," says Tveiten. "The sponsorship agreement with AKJ means that more people can participate in important competitions and get competitive matching against the rest of the world elite."
The NTF's journey coincides with AKJ's own 10-year plan within fintech and crypto, working towards the transformation of the financial industry. "What we did yesterday is not good enough today. Maybe it's not relevant either? The triathletes work really hard and focus on changing people's perceptions of what is possible to achieve - the same as we do in the financial universe" says Anders Kvamme Jensen, the founder of AKJ.
As part of the sponsorship the NTF will work with AKJ employees who wish to shape up. The process, says Kvamme Jensen, would involve "setting goals, putting in the effort needed on a consistent basis, and finally performing, all of which are important qualities that reflect our everyday work".
About Norwegian Triathlon Federation
The federation was established in 1985 in the early years of triathlon. Today the federation contains of more than 8,000 Norwegian triathletes which train and compete nationally and internationally. Triathlon is a popular sport for all children, young people and adults. The Norwegian Triathlon Federation works to ensure that all triathletes experience mastery, excitement and community. The national team is at the top of the ranking internationally, and 2021 was their best year ever peaking with the Olympic gold medal for Kristian Blummenfelt.
For more information about NTF visit: https://www.triatlonforbundet.no/
About AKJ
The AKJ group of companies (being AKJt Holdings Limited and AK Jensen Group Limited and their subsidiaries), established in 1995, is owned by shareholders who collectively have over US$24 billion in assets under management. The group serves hedge fund and institutional clients in 35 countries around the world.
The AKJ Ecosystem, a fully integrated crypto environment that provides institution-grade solutions for hedge fund managers, offers diversified access to the crypto economy for institutional investors. The ecosystem, which has over US$1 billion in ecosystem assets and provides services to clients with an additional US$11 billion in AuM, is the leading crypto hedge fund ecosystem in Europe. AKJ Ecosystem provides seed and accelerator capital to qualifying fund managers through its digital assets fund of funds, a top-ranked fund according to Eurekahedge. The interests of all participants – investors, fund managers and providers – are aligned through AKJ Token, a corporate enterprise token that fuels the ecosystem.
For more information about AKJ visit: https://www.akj.com.
Bilder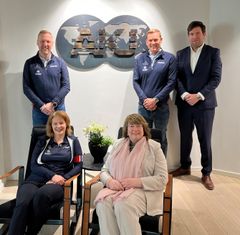 Om Norges Triatlonforbund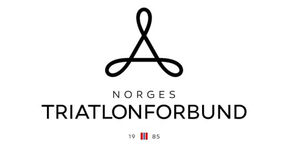 Norges Triatlonforbund
Idrettens Hus, Sognsveien 73
0840 Oslo
940 26 506
https://www.triatlonforbundet.no
Triatlon er en folkesport for alle barn, unge og voksne. Norges Triatlonforbund arbeider for at alle triatleter skal oppleve mestring, begeistring og fellesskap.