AF Gruppen to renovate Kolbotn elementary school and multi-purpose hall
Kolbotn school is to be renovated and have a new multi-purpose hall. Oppegård municipality has proposed AF Gruppen as design and build contractor for the project.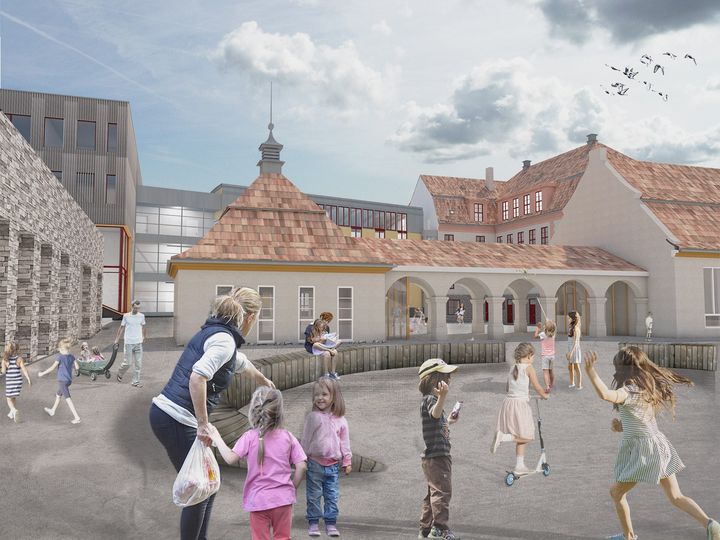 The contract comprises new buildings and renovation of the school for 784 pupils from the 1st to 7th grade with four classes in each year. The school's gross area is approximately 12,000 m2, of which 8,500 m2 are new buildings and 3,500 are complete renovation of existing school buildings. New outdoor areas will also be developed.
The contract will be carried out as a design and build contract. The contract is valued at approximately NOK 283 million, excluding VAT.
Work will start in June 2019. The school will be completed before Easter 2021.
– AF Gruppen is grateful for the confidence Moss Municipality has shown in AF by selecting us as contractor for the Kolbotn Children's School and multi-purpose hall. In recent years we have built a number of schools in Follo and Østfold, and these projects have demonstrated that we are a competitive contractor that delivers quality, says Morten Grongstad, CEO of AF Gruppen.
About AF Gruppen ASA
AF Gruppen ASA
Innspurten 15
0603 Oslo
+47 22 89 11 00
https://afgruppen.com
AF Gruppen is a leading contracting and industrial group. The purpose of our business is to create value for our customers, owners, employees and society at large. We are proud of our good financial results, but every bit as important are the non-financial values that we create every day. A safe working environment for our employees and sub-contractor personnel, new services that help solve society's environmental challenges and ethical business operations that create security for our customers. This in turn provides us with the opportunity to create additional value for our owners.