AF Gruppen to construct power plant on behalf of Statkraft Energi
AF Gruppen has been awarded the contract with Statkraft for the construction of Vesle Kjela power plant in the municipality of Vinje.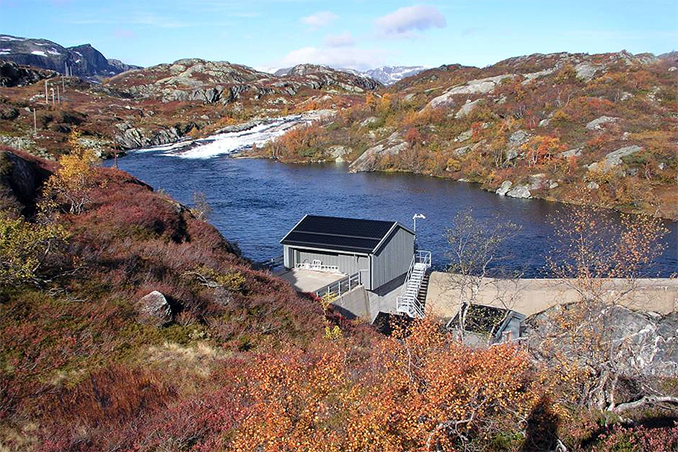 AF Gruppen will carry out construction-related work on the new power plant on behalf of Statkraft Energi AS at Kjelavatn in the mountainous Haukelifjell area. The hydroelectric power plant will exploit a greater proportion of the energy potential of water courses that are already controlled through the fall from the Kjela dams. This development will provide an annual additional production output of around 40 GWh/year. The contract includes the blasting of approx. 2 km of tunnel and construction-related work on the power station underground.
Works are scheduled to commence in April/May 2019. The power plant is due to enter service from the beginning of 2021. All works will be completed by the end of August 2021.
The contract has an approximate value of NOK 180 million including VAT.
– AF Gruppen is very pleased to be entering into a new agreement with Statkraft Energi, and is looking forward to collaborating on ensuring efficient execution of the project with a focus on safety and the external environment,' says Morten Grongstad, CEO of AF Gruppen.
About AF Gruppen ASA
AF Gruppen ASA
Innspurten 15
0603 Oslo
+47 22 89 11 00
https://afgruppen.com
AF Gruppen is a leading contracting and industrial group. The purpose of our business is to create value for our customers, owners, employees and society at large. We are proud of our good financial results, but every bit as important are the non-financial values that we create every day. A safe working environment for our employees and sub-contractor personnel, new services that help solve society's environmental challenges and ethical business operations that create security for our customers. This in turn provides us with the opportunity to create additional value for our owners.