AF Gruppen to build Mälarpark School in Västerås
AF Gruppen's subsidiary HMB Construction has been appointed by Västerås stad as turnkey contractor for the construction of the Mälarpark School.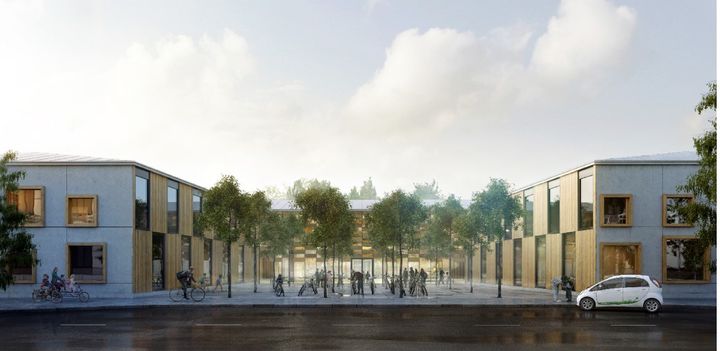 The Mälarpark School is to be built at Öster Mälarstrand and will have room for around 500 pupils from pre-school to sixth form. The school is expected to be ready for the autumn term in 2021.
The contract value is up to approx. SEK 163 million and includes school buildings and an associated sports hall. The building will comply with the Swedish Miljöbyggnad silver 3.0 standard.
"With HMB we now have a building enterprise in the large and important central Sweden market," says Morten Grongstad, CEO of AF Gruppen. HMB has built a large number of new homes at Öster Mälarstrand in Västerås, and it is pleasing to be able to also provide a good school environment for the children.
About AF Gruppen ASA
AF Gruppen ASA
Innspurten 15
0603 Oslo
+47 22 89 11 00
https://afgruppen.com
AF Gruppen is a leading contracting and industrial group. The purpose of our business is to create value for our customers, owners, employees and society at large. We are proud of our good financial results, but every bit as important are the non-financial values that we create every day. A safe working environment for our employees and sub-contractor personnel, new services that help solve society's environmental challenges and ethical business operations that create security for our customers. This in turn provides us with the opportunity to create additional value for our owners.