AF Gruppen to build apartments at Bekkestua
AF Gruppen has signed a contract with Baerumsveien Bolig AS, a fully owned subsidiary of Profier AS to build the residential project "Villa Bekkestuene" at Bekkestua in Bærum.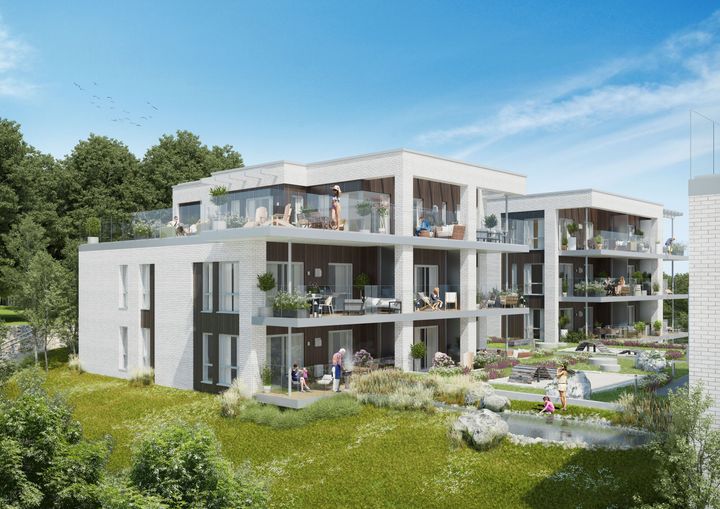 Villa Bekkestuene is a co-ownership consisting of 30 apartments in four apartment buildings with subterranean parking facilities. The homes have high standards and carefully selected materials, and are located in an area with detached houses in the immediate vicinity of Bekkestua centre.
The project will be carried out as a design and build contract and is valued at NOK 105 million excluding VAT. Construction will start in August 2019, and completion is expected in Q4 2020.
-       AF has had a good partnership with Profier up to signing the contract, and we are looking forward to starting the implementation phase with one of the leading players in real estate development," says Morten Grongstad, CEO of AF Gruppen.
Om AF Gruppen ASA
AF Gruppen ASA
Innspurten 15
0603 Oslo
+47 22 89 11 00
https://afgruppen.com
AF Gruppen is a leading contracting and industrial group. The purpose of our business is to create value for our customers, owners, employees and society at large. We are proud of our good financial results, but every bit as important are the non-financial values that we create every day. A safe working environment for our employees and sub-contractor personnel, new services that help solve society's environmental challenges and ethical business operations that create security for our customers. This in turn provides us with the opportunity to create additional value for our owners.