AF Gruppen reports good profitability in Q3 and increased dividends for the second half of 2021
AF Gruppen delivers a good result for Q3 2021. Revenues were NOK 6,358 million in the quarter, and the profit margin for the quarter was 5.4 per cent.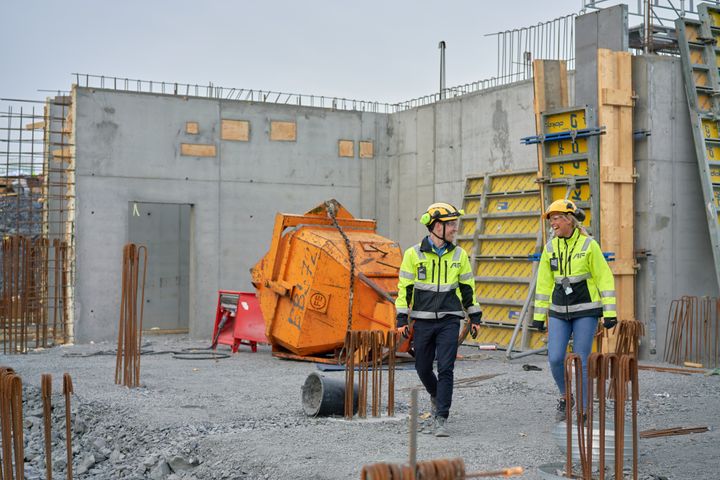 AF Gruppen's revenues were NOK 6,358 million (6,366 million) in the 3rd quarter and NOK 19,756 million (19,540 million) year to date. Profit before tax was NOK 344 million (368 million) in the 3rd quarter and NOK 945 million (833 million) year to date. This provided a profit margin of 5.4 per cent (5.8 per cent) in the 3rd quarter and 4.8 per cent (4.3 per cent) year to date. The order backlog was NOK 40,391 million (31,269 million) at the end of the quarter.
AF Gruppen has a strong financial position. Cash flow from operating activities was NOK 380 million (574 million) for the 3rd quarter of 2021. As at 30 September 2021, AF Gruppen had net interest-bearing debt of NOK 26 million (-341 million). Earnings per share for the quarter were NOK 2.08 (NOK 2.40). The Board of Directors has proposed a dividend of NOK 4.00 (3.50) per share for the second half of the year.
"In AF we work continuously on enhancing the entrepreneurial spirit and competitiveness of our business, such that we create value for our customers, employees, owners and society at large. AF's financial position shall underpin our growth strategy and provide an adequate dividend capacity. For the second half of 2021 we are increasing the dividend to NOK 4.00 per share," says Amund Tøftum, CEO of AF Gruppen.
"In the quarter we are seeing strong results in the Civil Engineering, Offshore, Sweden and Energy & Environment business areas. It is especially pleasing to see very good results in the offshore business, which works tirelessly every day to resolve environmental challenges by removing and recycling offshore installations. Price developments in raw materials have posed challenges for several of our construction projects and impacts profitability for the quarter," Tøftum says.
AF imposes the same strict requirements on all its partners and suppliers as it does on its own employees. Figures from subcontractors are included in the injury statistics. The LTI rate for 3rd quarter was 0.8 (1.0). So far this year, the LTI rate was 1.1 (1.6).
AF works in a systematic and targeted manner in order to avoid work-related absence. Sickness absence for 3rd quarter was 4.2 per cent (4.0 per cent). So far this year, sickness absence has been 4.6 per cent (4.5 per cent).
"We place great value in the safety of everyone who works on AF's projects. Our overall goal is zero serious injuries or work-related absence, and we are pleased that the positive trend in safety continues. In Sweden we are seeing effects of goal-oriented safety work over time, with continued positive developments in the quarter. In combination with strong financial results and good progress in civil engineering, logistics and wind power projects, we are pleased with developments in Swedish operations in the past quarter," Tøftum says.
Selected highlights from the quarter:
The activity level in Civil Engineering increased compared to the same quarter last year, and the business area delivered good results during the quarter. AF Anlegg currently has two major projects in progress: E39 Kristiansand west–Mandal east and Bergtunnlar Lovö in Stockholm. Målselv Maskin & Transport continues to deliver very good results.
Revenues for the Construction business area increased compared with the same period last year, but profitability is somewhat weaker than expected. Haga & Berg, Strøm Gundersen, AF Bygg Oslo and AF Bygg Østfold excelled with good results. Poor results in AF Nybygg's project portfolio impacts profitability in the quarter. Price developments for raw materials such as steel and wood products are challenging.
Betonmast delivered weak profitability in the quarter, and as expected, profitability is weaker than for other operations in the group. There was a great deal of variation in the earnings of the various units. Some units deliver consistently good results, such as Betonmast Romerike, Oslo and Østfold. Betonmast Boligbygg and Telemark continue to report poor results in the 3rd quarter.
The Property business area enjoyed good sales during the quarter, especially for the Bekkestua Have project for AF Eiendom. A total of 158 (193) apartments were sold in the quarter, of which AF's share was 77 (71). A total of 415 (343) apartments have been sold year to date, and AF's share is 196 (123). The sales ratio for commenced projects was 80%. AF's ownership stake in Construction City was sold to OBOS during the quarter.
Energy and Environment increased its level of activity and delivered a very good result in the quarter. AF Decom demolished and facilitated the recycling of approximately 1,938 (993) tonnes of metal in the 3rd quarter, and 7,946 (9,164) tonnes of metal so far this year. AF's environmental centres have recycled a total of 122,694 (145,593) tonnes of material in the 3rd quarter, and a total of 264,290 (394,323) tonnes of material so far this year.
The Sweden business area increased sales and maintained good profitability in the 3rd quarter compared with the same quarter last year. In the Swedish civil engineering market, Kanonaden delivered revenue growth and solid results. Price developments for steel and wood are also a challenge in Sweden, and there is uncertainty with regard to the situation for cement producer Cementa. AF's real estate business in Sweden, AF Projektutveckling, has completed the Donnergymnasiet school project, and a sale of the project is expected to be concluded in the 4th quarter 2021.
Revenues for Offshore increased significantly compared with the 3rd quarter last year and profitability was good. AF Offshore Decom demolishes and facilitates the recycling of offshore installations. The unit has a higher level of activity and good profitability as a result of good operational performance at AF Miljøbase Vats.
Images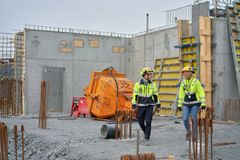 About AF Gruppen ASA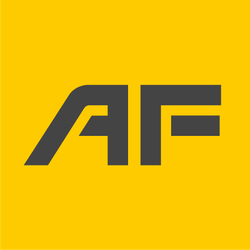 AF Gruppen ASA
Innspurten 15
0603 Oslo
+47 22 89 11 00
https://afgruppen.com
AF Gruppen is a leading contracting and industrial group that was formed by an entrepreneurial spirit and execution capabilities. The group has 5,500 employees and revenue reached NOK 27 billion in 2020. AF Gruppen is listed on Oslo Stock Exchange (AFG).
We provide a broad range of services with seven operational business areas: Civil Engineering, Building, Betonmast, Property, Energy and Environment, Sweden and Offshore.