Traffic figures for October – nearly level with last year
4.5 million passengers used Avinor's airports in October. This is nearly the same figures as last year, with a slight increase of 1,5 percent. It is 8 percent fewer than in the normal year of 2019.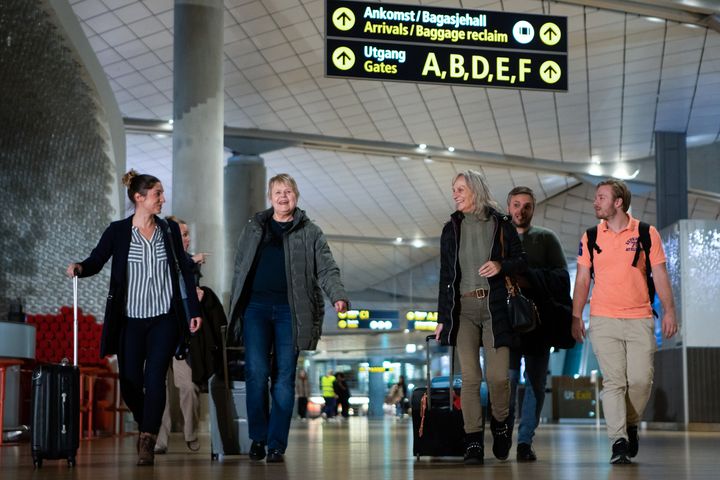 "Traffic figures for October was at 1.5 percent above last year, where domestic traffic slightly decreased while international traffic drove the development with an increase of 5 percent compared to 2022. Domestic traffic is still affected by lower capacity than last year when Flyr also operated domestically in Norway, says Gaute Skallerud Riise, Vice President of Traffic Development at Avinor.
The number of flight movements is 3 percent lower than in October 2022, and 9 percent lower compared to October 2019.
"International traffic is characterized by large differences between countries. Traffic to Spain has slightly decreased from last year but is still 7 percent above the 2019 level, making it the largest destination country for Avinor. Italy, Greece, Germany, and Poland also show good growth. In contrast, traffic to our neighboring countries Sweden and Denmark has dropped significantly compared to 2019, and in October it was down respectively by 21 and 12 percent", Riise adds.
"We also see that the number of travelers who are not residents of Norway is now back to the same level as before the pandemic, even though the Asian market is still far behind. This is a development that is very positive for the tourism industry in Norway, and a development we expect to strengthen further going forward. A favorable exchange rate for tje Norwegian Krone (NOK) is obviously positive for this export market, but independent of this, we expect a positive development within this segment", Riise concludes.
Passenger numbers
2,674,198 passengers traveled domestically in October. That is 1 percent fewer than the same month last year, and 8 percent fewer domestic travelers than in October 2019. With 1,816,374 international travelers in October, traffic abroad increased by 5 percent in October 2023 compared with October 2022. This is still 9 percent fewer than the same month in 2019.
Flight movements
There were 56,535 commercial flight movements in October. That is 3 percent fewer than in October last year. Compared to October 2019, there were 9 percent fewer flight movements in October 2023.
Year to date compared to 2019
So far, there have been 10 percent fewer passengers this year compared with the same period in 2019. The number of flight movements so far this year is 9 percent behind 2019. See all figures in the attachment 10.2023.
Increase in drone flights despite more weather
In October, 1597 flights with drones were reported in Ninox Drone - Avinor's system for managing drones.
–This is an 84 percent increase compared to October 2022, says Axel Knutsen, leader of Avinor's drone program.
–So far this year, the increase is 105 percent compared to last year. These are strong numbers, especially considering that we now have a lot of weather, autumn, and winter in large parts of the country. But we still believe there will be significant activity throughout the year, although we expect this to level out in the last months.
Rules for drone flying can be found at www.avinor.no/drones.
Om Avinor
Avinor is a wholly-owned state limited company under the Norwegian Ministry of Transport and Communications and is responsible for 43 state-owned airports.

Avinor has taken a leading role in reducing climate gas emissions from the aviation industry, including the development of electric aircrafts and supplying sustainable jet-biojetfuel.

Avinor provides safe and efficient travels for around 50 million passengers annualy, half of which travel to and from Oslo Airport.

Over 3000 employees are responsible for planning, developing and operating an efficient airport and air navigation service. Avinor is financed via airport charges and commercial sales.  The air navigation services is organized as ​subsidiary wholly-owned by Avinor. Avinor's headquarter is in Oslo.