Pixii supplies Malaysia's first energy storage system for EV charging stations
Energy storage company Pixii has delivered Malaysia's first energy storage system for electric vehicle charging stations. This is Pixii's first significant order in Southeast Asia, a region with substantial growth potential.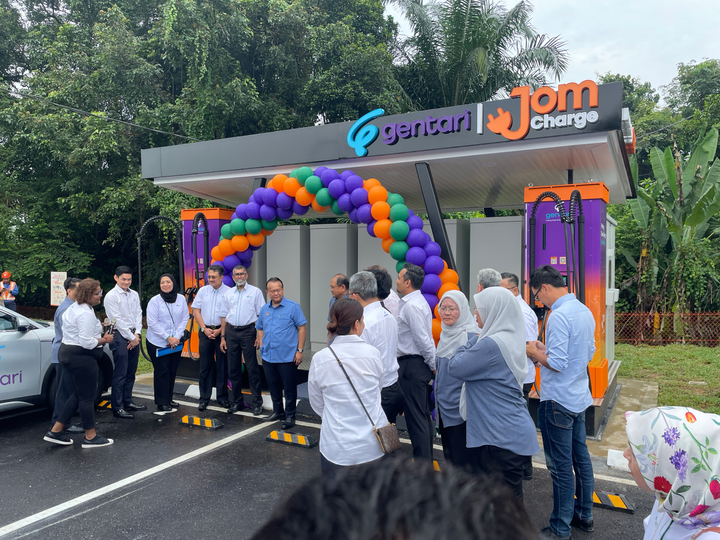 The official opening of the first station of the network took place on Tuesday. Malaysia's Minister of Works, Dato' Sri Alexander Nanta Linggi, inaugurated the station alongside Norway's ambassador to Malaysia, Morten Paulsen.
The installation in Malaysia is located along the North-South Expressway, Malaysia's main highway. Pixii has sold energy storage systems for an additional seven fast-charging stations that will be installed in their regional charging network.
The systems were purchased by charging operator EV Connection, which will operate the stations in collaboration with Gentari, a renewable energy company owned by the state energy company Petronas.
Charging stations: A vital market
Pixii provides complete systems that transfer energy from the grid to batteries and back to the grid when needed.
"Charging stations is an area where our systems create immense value. The usage of charging stations varies widely, and managing demand peaks directly through the grid is challenging. This has especially been a concern in Malaysia. Our energy storage systems provide a buffer to handle these peaks, enabling a power boost that allows for fast charging," says CEO Kenneth Bodahl of Pixii.
The installations have a capacity of 300 kW and a storage capacity of 300 kWh per system. The charging stations are equipped with solar panels to increase local power production and further alleviate grid strain.
This initiative is part of Malaysia's strategic focus on electric vehicles. In 2021, the country set a goal of 10,000 charging stations by 2025. Currently, there are just over 1,200, and the government has implemented measures to fast-track the approval of new stations.
Modular and Scalable Solution
Pixii's energy storage systems are based on PixiiBox, an advanced power electronics module that transfers energy from the grid to batteries and back to the grid when needed. Pixii's technology stands out in the market for its modularity and scalability.
The modular design ensures the systems are reliable and easy to maintain. This also allows Pixii to offer storage solutions to various customer segments: utilities, public and commercial buildings, industrial enterprises, entities balancing the energy grid (frequency market), and electric vehicle charging station operators.
International Expansion
Pixii is based in Norway, but more than 90 percent of its sales are international. Its largest geographical markets have been Scandinavia, the Baltic countries, and Europe. However, Pixii has been delivering products and growing rapidly in markets worldwide, including India and Australia, and is now focusing on the Americas.
The company is experiencing significant growth, with first-half revenue of close to €30 million, nearly double the revenue for the entire year of 2022.
Established in 2018, Pixii has offices in Norway, Germany, Australia, Singapore, and Slovakia. The company currently employs 95 people and is expanding its workforce within and outside Norway to manage its rapid growth.
Contact:
Chief Product Officer Morten Schøyen, +47 915 17 452, morten.schoyen@pixii.com
About Pixii
Pixii is a rapidly growing supplier of modular and scalable battery-based energy storage solutions for a wide range of market segments. Committed to a sustainable future, Pixii speeds up the transition to green energy by enabling efficient integration of renewable energy, reducing costs, emissions and environmental impact. Pixii was established in 2018 by experts in energy conversion and storage with decades of industry experience. The company has its head office in Kristiansand, Norway, with a rapidly expanding team in a growing number of international offices. www.pixii.com/
Bilder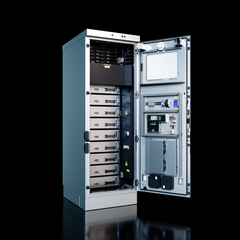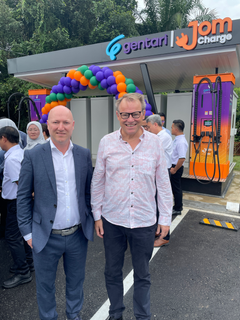 Følg pressemeldinger fra Pixii
Registrer deg med din e-postadresse under for å få de nyeste sakene fra Pixii på e-post fortløpende. Du kan melde deg av når som helst.
Siste pressemeldinger fra Pixii