Enters into agreement with Statsbygg for construction of the Viking Age Museum
AF Gruppen has today signed a contract with Statsbygg for interaction phase 2 (final design and construction). The contract value for interaction phases 1 and 2 is NOK 1,447 million excluding VAT and options.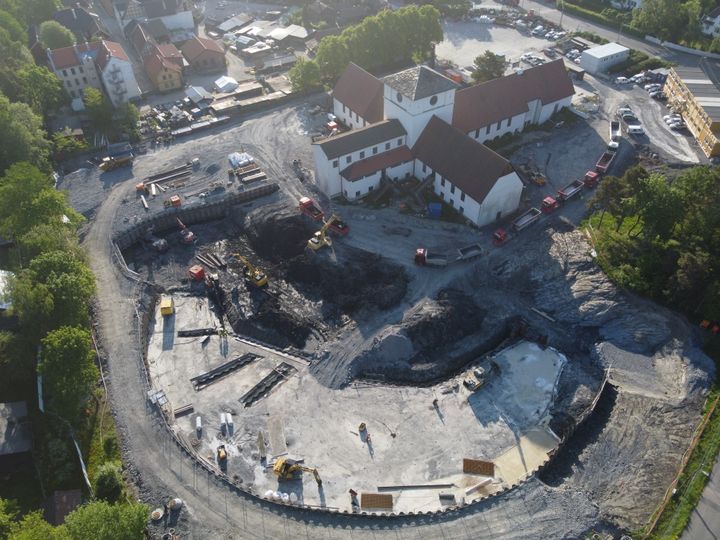 The parties have been through interaction phase 1 to optimise solutions, qualities and project implementation, and the parties have now agreed on interaction phase 2, which is the actual construction of the museum. The building will have rigorous functional requirements to secure the artefacts and requirements for high durability and a long lifetime for the structure. The contract comprises a new building of 9,300 square metres directly linked to the existing Viking Ship Museum at Bygdøy in Oslo.
Groundwork commenced in March this year. The majority of the construction work will take place in 2025 and 2026.
"In collaboration with Statsbygg, we have found the best solutions for the construction of the museum, and we look forward to the further implementation of the project. The Viking Age Museum has a collection that is unique in a global context and the new museum will undoubtedly be a world attraction," says CEO Amund Tøftum.
Reference is made to the stock exchange announcement published on 29 March 2021 that AF Gruppen had entered into an agreement with Statsbygg for the construction of a new Viking Age museum.
Images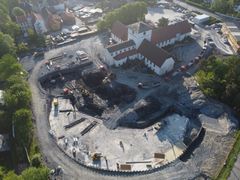 AF Gruppen
AF Gruppen is a leading contracting and industrial group that was formed by an entrepreneurial spirit and execution capabilities. The group has 6,000 employees and revenue reached NOK 31 billion in 2022. AF Gruppen is listed on Oslo Stock Exchange (AFG).
We provide a broad range of services with seven operational business areas: Civil Engineering, Building, Betonmast, Property, Energy and Environment, Sweden and Offshore.