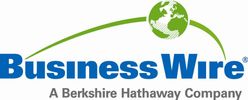 Climatecoin: Crypto Carbon Revolution
CLIMATECOIN and CARBON TRADE EXCHANGE (CTX) – GEM, closed an agreement to create the first peer to peer decentralized platform for carbon credits trading/exchange in the world.
Climatecoin will become the first carbon zero cryptocurrency in the world by 'stapling' a carbon credit to every coin. CTX is the world's first Global exchange for Carbon and has now joined with the world's leading Climate 'Finance' Crypto currency to create a new future for both sectors. "Who better than the Best of Breed for us to partner with into the blockchain and Crypto currency sector?" says CTX founder and CEO Wayne Sharpe.
James Haft, CEO and Co-Founder of Climatecoin is excited, "We solve so many problems with one deal; we underwrite our currency, we help save the planet, offset our Coins carbon and electricity 'footprint' and we show how we lead the world even in Crypto sector".
By this agreement also Climatecoin will be the only cryptocurrency to be accepted as a payment in CTX global exchange platform and will be able to sell carbon credits to its current customers.
Climatecoin will also be an Investor into many environmental business Carbon with the capital raised from its token sale.
Token sale starts December 1st, lasts for one month. Everybody will be able to buy from climatecoin.io website exchanging for ethers or from Icovend.com in bitcoin and credit card.
Climatecoin will be listed in 2 of the biggest world exchanges Etherdelta and Coinexchange.io.
To view this piece of content from cts.businesswire.com, please give your consent at the top of this page.
View source version on businesswire.com: http://www.businesswire.com/news/home/20171201005338/en/
Contact information
CLIMATECOIN
Ana Karen Z.S. - Chief Marketing Officer
M: +34 673 047 769
E: A.karen@climatecoin.io
WEB: climatecoin.io
About Business Wire

Business Wire
24 Martin Lane
EC4R 0DR London
+44 20 7626 1982
http://www.businesswire.co.uk
(c) 2018 Business Wire, Inc., All rights reserved.
Business Wire, a Berkshire Hathaway company, is the global leader in multiplatform press release distribution.