1,000 Leaders Join Forces in Stockholm to Transform the Global Food System
From June 12-13, 2019, around one thousand global leaders from science, politics, business and civil society will convene in Stockholm for the sixth annual EAT Stockholm Food Forum. Following the far-reaching and much debated EAT-Lancet report published January 16, 2019, the EAT Stockholm Food Forum will tackle challenges on how we can transform the way we produce, consume, waste, and think about food.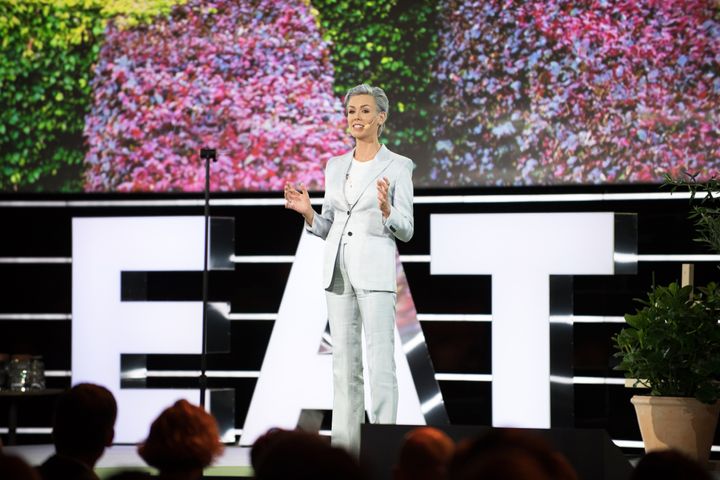 "There is a lot of evidence that we need to systemically change our food system. The science is clear – it's time to act. So, we are delighted that the forum will have a record number of delegates and speakers at what is becoming the world's premier platform for fixing the world's broken food system. Now is the time for us to step up and accelerate change," says Dr. Gunhild A. Stordalen, Founder and Executive Chair of EAT.
Highlights at the EAT Stockholm Food Forum 2019 include insights on the state of the world from EAT-Lancet Commissioners; updates on the science-based targets for food from the report and how they are becoming tangible actions across sectors; agriculture and ecosystems from leading entrepreneurs and scientists; and how we can ensure good food governance from global organizations and NGOs.
New this year, the sixth annual forum is proud to present a Kitchen Stage. Here renowned chefs from around the world will present what the planetary health diet looks like in practice. Through a series of sessions, they will be presenting the audience with thoughts and tastes for a sustainable plate and how everyday actions in our kitchens and communities can contribute to global change in the food system.
Speakers include experts from government, cities, business, academia, philanthropy, the culinary community and civil society, including Founder & CEO of Impossible Foods Dr. Patrick O. Brown; Executive Director of Oxfam International Winnie Byanyima; Co-Chair, Lancet Commission on Obesity, Professor Boyd Anthony Swinburn; Commissioner for Health & Food Safety, European Commission, Vytenis Andriukaitis; Chairman of the Managing Board, Rabobank, Wiebe Draijer; CEO & Founder OzHarvest Ronni Kahn; Founder & Executive Chair of EAT Dr. Gunhild A. Stordalen; Director Global Workplace Programs Google Michiel Bakker; Vice-President of Peru, H.E Mercedes Araoz Fernandez; Executive Secretary of UN Convention on Biological Diversity Dr. Cristiana Pasca Palmer; Chef & Owner of Midunu Selassie Atadika; Photographer Gregg Segal; Chief Agriculture Officer at Mars, Incorporated Dr. Howard-Yana Shapiro; Climate Program Director at WildAid Jen Leung; Executive Director of Food Industry Asia Matt Kovac; CEO of Compassion in World Farming Philip Lymbery; and Resilience Officer at Alliance for Green Revolution in Africa (AGRA) Assan Ngombe.
Note to editors:
Learn more about the EAT Stockholm Food Forum here.
See the full program here and list of speakers here.
Join the conversation on Facebook and Twitter using #EATForum19.
Apply for media accreditation here.
This year there will also be a conference app. The app will provide you with all the information you need about the event, as well as a function for booking interviews with speakers directly. The app is only available for those who will be attending the conference.
Contacts
For media inquiries, please contact:
media@eatforum.org
+47 928 03 040

Images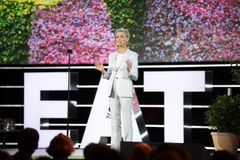 About EAT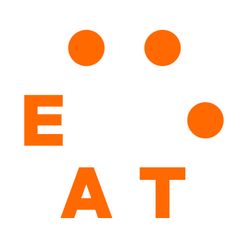 EAT
Kongens gate 11
0153 Oslo
97749357
https://eatforum.org
About EAT:
EAT is a bite-sized organization with an outsized appetite for impact. From its base in Oslo, Norway, EAT is playing a central role in putting food, health and sustainability on the global agenda. With a vision for a fair and sustainable global food system for healthy people and planet – leaving no one behind, the EAT team is purpose-driven and values-based. EAT is an independent non-profit organization with three founding partners: Wellcome Trust, Stordalen Foundation and Stockholm Resilience Centre.
The EAT-Lancet Commission on Healthy Diets from Sustainable Food Systems brought together 37 experts from 16 countries in various fields of human health, agriculture, political sciences and environmental sustainability to develop global scientific targets for healthy diets from sustainable food production. It was published in The Lancet on January 16, 2019.
About EAT Stockholm Food Forum:
The annual Stockholm Food Forum is EAT's flagship event, which gathers top global leaders from science, politics, business and civil society. The event aims to drive progress, share knowledge and best practice, celebrate success and coordinate action across sectors and disciplines to tackle the intertwined challenges of the global food system. The forum is a breeding ground for uncommon collaborations, new research, new solutions and new connections.
Over the past six years, EAT has convened a diverse range of dynamic speakers, including Bill Clinton (Former President, United States), Jamie Oliver (Celebrity Chef and Food Revolutionary), Paul Polman (CEO, Unilever), Professor Dariush Mozaffarian (Dean, Tufts Friedman School of Nutrition Science & Policy), Yolanda Kakabadse (President, WWF International), Sir Bob Geldof (Musician, Activist, Founder Band Aid & Live Aid), Sir Robert Watson (Chair, Intergovernmental Science-Policy Platform on Biodiversity and Ecosystem Services), Dr. Uma Valeti (CEO, Memphis Meats) and Dr. Kanayo Nwanze (Former President of International Fund for Agricultural Development, IFAD).
In addition, the Forum acts as a facilitator for initiating and launching programs supported by EAT and its partners.