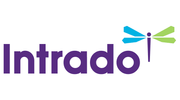 ZetaDisplay lanserar nästa generations globala mjukvaruplattform
Malmö - ZetaDisplay AB (publ) (Nasdaq Stockholm: ZETA) lanserar sin egenutvecklade nästa generations mjukvaruplattform för schemaläggning och distribution av molnbaserat innehåll. Den uppgraderade mjukvaran ZetaDisplay Engage kommer att implementeras med omedelbar verkan hos koncernens internationella kundbas.

"Trots osäkerheten på marknaden har vi fortsatt att investera i vårt mjukvaru- och tjänsteerbjudande under 2020 för att accelerera tillväxten", säger VD Per Mandorf. " Efter 5 000 mantimmar av utveckling är vi nu redo att lansera den senaste versionen av vårt content management system som styr våra kunders Digital Signage-installationer", fortsätter Mandorf.
Uppgraderingen kommer att ske i två faser där det inledande fokuset kommer att ligga på ett toppmodernt användargränssnitt tillsammans med en framtidssäker molnbaserad lösning. Plattformen erbjuder ett brett utbud av funktionalitet, är lätt att ansluta till kundernas digitala ekosystem och kan även hantera livedata. Parallellt har en ny standardservicekatalog tagits fram för att komplettera koncernens mjukvaruerbjudande som optimerar kundnyttan av plattformen och säkrar driften. Nya produktegenskaper och funktionalitet som till exempel ett personligt dashboard kommer att adderas under de kommande månaderna som en del av en frekvent uppgraderingsstrategi.
"Vi följer vår strategi att harmonisera vårt produkt- och tjänsteerbjudande för att förbättra skalbarheten hos våra lösningar som stödjer våra kunders digitala transformering. De åtgärder som vidtagits skulle inte ha varit möjligt utan en ny organisationsstruktur där mjukvaruutvecklare från fyra olika enheter har bidragit till den uppgraderade lösningen", tillägger Mandorf.
"Vi planerar ytterligare riktade mjukvaruinvesteringar för 2021 i linje med vår strategi att ytterligare driva kundnytta och försäljningseffektivitet", avslutar Mandorf. Den fullständiga utrullningen kommer att fortsätta under de kommande tolv månaderna.
Om ZetaDisplay Engage
Standard ZetaDisplay Engage CMS-plattformen har ett användarvänligt gränssnitt, som innehåller över 100 mallar, en omfattande databas och standardiserade API:er för att få kontakt med en kunds digitala ekosystem. Mjukvaran har utformats för företag av alla storlekar för att snabbt kunna lansera en omfattande Digital Signage lösning med minimala tekniska och installationskrav.
Systerprogrammet ZetaDisplay Engage + är utformat för kunder som kräver fler anpassningar och för att implementera responsiva, realtids och dynamiska kampanjer. Innehåll kan kontextualiseras genom integration med Internet of things-enheter baserat på datakällor som kunddemografi i butik och väderinformation.
Malmö, 25 november 2020
För vidare information, vänligen kontakta:
Per Mandorf, President & CEO
Telefon +46 704-25 82 34
Emailper.mandorf@zetadisplay.com
Jacob Stjernfält, CFO
Telefon +46 76-8754177
E-mailjacob.stjernfalt@zetadisplay.com
Daniel Oelker, CCO
Telefon +46 708-45 80 54
E-maildaniel.oelker@zetadisplay.com
Om ZetaDisplay
ZetaDisplay driver den digitala transformeringen i fysiska miljöer. Våra koncept och vår mjukvara påverkar människors beteende vid beslutstillfället i butiks- och offentliga miljöer samt arbetsplatser. Våra lösningar är kända som Digital Signage som vi utvecklar och erbjuder som SaaS-lösningar. ZetaDisplay är en europeisk ledare och kommer att driva den fortsatta konsolideringen av marknaden organiskt och genom förvärv.
ZetaDisplay har sitt säte i Malmö, omsätter ca 400 Mkr och sysselsätter 160 medarbetare vid nio kontor i sex europeiska länder. Totalt hanterar bolaget 50 000 installationer på 50 marknader. Aktien är noterad på Stockholmsbörsen Nasdaq [ZETA]. Mer information på www.ir.zetadisplay.com.
Bilaga

Om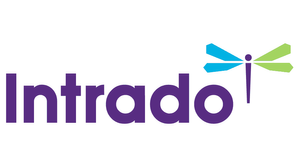 GlobeNewswire
One Liberty Plaza - 165 Broadway
NY 10006 New York
https://globenewswire.com
GlobeNewswire is one of the world's largest newswire distribution networks, specializing in the delivery of corporate press releases financial disclosures and multimedia content to the media, investment community, individual investors and the general public.