Wizz Air coming to Avinor Oslo Airport
On April 4th 2019 Hungarian airline Wizz Air will commence a new, daily direct route from Gdansk to Avinor Oslo Airport, thus strengthening services between Poland and Norway.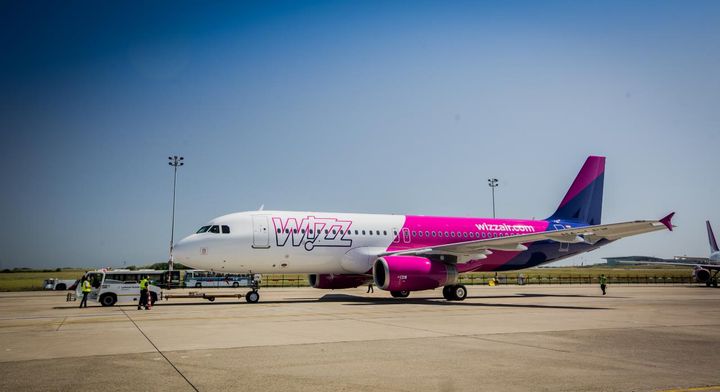 Gdansk is the sixth largest city in Poland, and a popular destination for Norwegian travellers. Gdansk is famous for being an important cultural and scientific centre in Poland, and forms the so-called "Tricity" metropolitan area along with the neighbouring cities of Gdynia and Sopot.
"We're looking forward to welcoming Wizz Air on its first flight from Gdansk here at Oslo Airport. Gdansk is a key transport hub in the north of Poland, and we're very pleased that Wizz Air is now opening a year-round route to Norway's main airport," says Jasper Spruit, Vice President Traffic Development with Avinor.
"The route will provide additional seat capacity of 130,000, and we expect the route to become a great supplement to our offerings. It will contribute to strengthen Oslo Airport's position as an international hub, contribute to greater competition and be of socio-economic importance. We're looking forward to fruitful cooperation."

Will provide a convenient and affordable travel option
WIZZ has a capacity of almost two million passengers on its ultra-low fare routes from Norway's eight airports in 2018, representing 15 % growth year on year. Including the new route announced today, WIZZ is adding more than 125 new routes in 2018 and over 700 additional weekly flights on existing services across its extensive and diversified network covering 44 countries.
"We are thrilled to add a new service from Oslo Airport to Gdansk. Our new low-fare service will provide convenient, affordable travel option for both business and leisure travellers", says Andras Rado, Corporate Communications Manager at Wizz Air.

"Underlining our commitment to the country, we continuously expand our Norwegian network by already having announces four new routes from Norway this year. We are confident that our customers will appreciate this connection to the beautiful city of Gdansk and this route will be as popular as the other 31 in our Norwegian network. We will continue to further expand our network footprint and provide truly affordable prices, as well as stimulate the local economy of the communities we serve".

The route between Gdansk and Oslo Airport will be operated by an Airbus A320 aircraft, and tickets have already gone on sale at www.wizzair.com.
Contacts
Press contact numberPress service for journalists
Travellers are adviced to call our passenger service at +47 915 06 400

Tel:
+47 918 15 614
About The Avinor Group

The Avinor Group
Dronning Eufemias gate 6
0191 Oslo
+47 67 03 00 00
https://avinor.no/en/corporate/about-us/the-avinor-group/about-the-company
Avinor is a wholly-owned state limited company under the Norwegian Ministry of Transport and Communications and is responsible for 43 state-owned airports.


Avinor has taken a leading role in reducing climate gas emissions from the aviation industry, including the development of electric aircrafts and supplying sustainable jet-biojetfuel.


Avinor provides safe and efficient travels for around 50 million passengers annualy, half of which travel to and from Oslo Airport.


Over 3000 employees are responsible for planning, developing and operating an efficient airport and air navigation service. Avinor is financed via airport charges and commercial sales.  The air navigation services is organized as ​subsidiary wholly-owned by Avinor. Avinor's headquarter is in Oslo.