Wizz Air announces routes within the domestic market in Norway
From 5 November, Wizz Air will establish 3 domestic routes in Norway with four daily departures between Oslo and Bergen, four daily departures between Oslo and Trondheim and two daily departures between Oslo and Tromsø.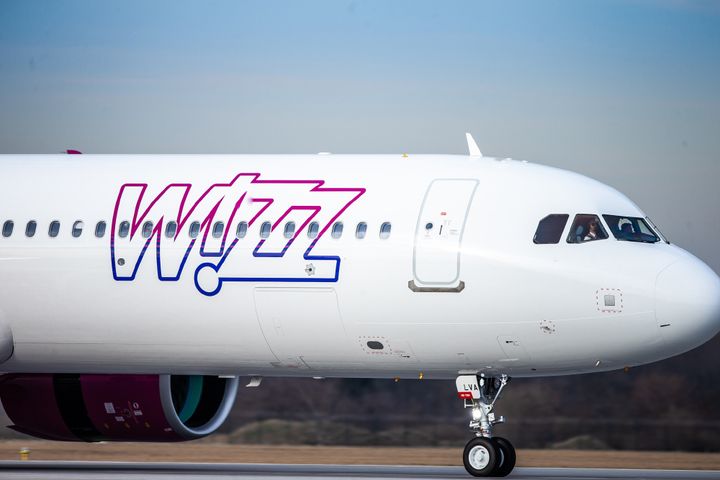 - I am pleased to announce that we are establishing three domestic routes in Norway. These are high-frequency low-cost routes between Norwegian cities that will give our passengers a true and responsible choice, says József Váradi, CEO of Wizz Air. We will bring families together, support national tourism and strengthen the economic ties between the regions, he continues.

- With young, modern technology and environmentally friendly Airbus 320neo aircraft, passengers get both sustainable flights and low prices. With an increased focus on infection control on board, we are ready to welcome travelers who want to fly Europe's most environmentally friendly fleet and at the same time enjoy Wizz Air's good service, says Váradi.

Wizz Air has been operating at Norwegian airports for several years and offer routes from 9 Avinor airports. In 2019, Wizz Air was the fifth largest airline at Avinor airports with over 1 million passengers.

- Wizz Air's entry confirms the attractiveness of the domestic market in Norway, also for international carriers, says Gaute Skallerud Riise, VP Traffic Development at Avinor. Wizz Air already have a strong position in the Avinor network, by serving 9 of our airports internationally and carrying over 1 million passengers in 2019. We welcome them and find their interest in the domestic market to be positive.

- Avinor wants to maintain and develop a well-functioning and good network of airports for the whole country. This is important for local, regional and national development, Riise continues. Strong national airliners are important for Norwegian aviation, at the same time it is positive that foreign airliners compete in Norway to provide the best possible offer to those who travel, he concludes.
Kontakter
Press service for journalists
We do not answer inquiries between 2100 and 0630 unless there is a critical incident. For info regarding flights - see avinor.no and choose airport.
+47 918 15 614
presse@avinor.no
Om The Avinor Group

The Avinor Group
Dronning Eufemias gate 6
0191 Oslo
+47 67 03 00 00
https://avinor.no/en/corporate/about-us/the-avinor-group/about-the-company
Avinor is a wholly-owned state limited company under the Norwegian Ministry of Transport and Communications and is responsible for 44 state-owned airports.


Avinor has taken a leading role in reducing climate gas emissions from the aviation industry, including the development of electric aircrafts and supplying sustainable jet-biojetfuel.


Avinor provides safe and efficient travels for around 50 million passengers annualy, half of which travel to and from Oslo Airport.


Over 3000 employees are responsible for planning, developing and operating an efficient airport and air navigation service. Avinor is financed via airport charges and commercial sales.  The air navigation services is organized as ​subsidiary wholly-owned by Avinor. Avinor's headquarter is in Oslo.