TXOne Networks Widens the Scope of Network Protection for OT Environments with Launch of New Product EdgeIPS 103
The new model, EdgeIPS 103, offers the latest flexible, transparent network security solution with elevated throughput, smarter, OT native networking security appliances and contingency protocols to protect critical assets in OT environments.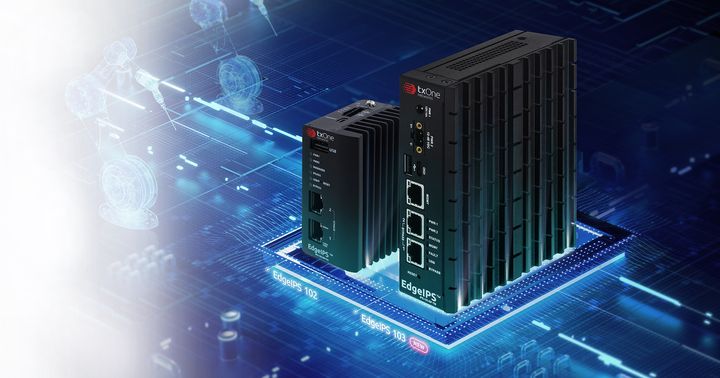 EINDHOVEN (Netherlands)/TAIPEI (Taiwan), March 16, 2023 - TXOne Networksannounced the EdgeIPS 103 intrusion prevention system for protecting mission-critical machines and ensuring the continuous and seamless operation of production lines.
EdgeIPS 103 secures a company's critical assets or small production zones and delivers broad operational technology (OT) visibility and vast protocol filtering. Its compact size, flexible deployment options and support for a tremendous range of industrial protocols makes EdgeIPS 103 ideally suited for myriad industries, including semiconductors, healthcare, energy, and factory automation. With hassle-free, transparent deployment and the ability to sense existing network traffic and production assets, this solution is engineered to fit elegantly into OT networks without disrupting operations.
Equipped with second-generation TXOne One-Pass Deep Packet Inspection for Industry (TXODI) technology, EdgeIPS 103 delivers high-speed throughput with out-of-band (as well as in-band) management and pioneering fail-safe mechanisms.
"Companies typically face a painful and costly process when it comes to deploying cybersecurity countermeasures, especially for air-gapped OT network environments with massive numbers of assets that were not designed for the modern corporate network. EdgeIPS 103 was specifically engineered for hassle-free deployment and rock-solid defense even across legacy systems and unpatched devices," said Dr. Terence Liu, Chief Executive Officer of TXOne Networks. "We continue to deliver OT-native networking solutions which are aligned with the evolving threat landscape for varied ICS (industrial control systems) and are at the ready to prevent disruptions of daily operations and revenue streams."
EdgeIPS 103 will be publicly available worldwide as of now. The TXOne Networks solution delivers these distinguishing benefits:
Cutting-edge threat intelligence—EdgeIPS 103's virtual patching delivers an up-to-date robust first line of defense against known cyber threats, safeguarding operations against intensifying threats, such as ransomware. The TXOne Networks solution also provides advanced protection against unprecedentedly vicious threats by leveraging exclusive, up-to-date threat data carefully curated from a diverse array of sources. This enables optimal protection against undisclosed and zero-day threats, ensuring that a company's OT assets stay secure even against the latest forms of cyberattack.
Enhanced visibility across mission-critical assets—EdgeIPS 103 offers granular and comprehensive asset visibility of production environments, enabling close monitoring of OT assets that could be categorized by specific vendor, software, device, and highly detailed communications traffic recognition.
Minimized configuration and management burden—TXOne Networks' new generation centralized management system, EdgeOne, delivers simple, user-friendly management for production networks of any size. Threat intelligence updates, firmware patch management and provisioning can all be centralized on a large scale, facilitating seamless collaboration among OT and information technology (IT) system administrators.
Effortless network segmentation with automated rule generation and learning—EdgeIPS' AI-based line learns from the communications traffic passing through a company's network and generates appropriate trust lists for that specific infrastructure. Balancing productivity and security, EdgeIPS 103 can operate in different modes, so as to enable either real-time anomaly detection with information logs or active blocking of malicious activities with incident logs.
EdgeIPS 103 operates seamlessly at the forefront of mission-critical assets or the network edge in Level 1-3 production environments. The TXOne Networks solution's OT-native, industrial-grade hardware makes EdgeIPS 103 durable even in harsh environments.
Learn more about EdgeIPS 103. Follow TXOne Networks at our Blog, Twitter, and LinkedIn.

About TXOne Networks
TXOne Networks offers cybersecurity solutions that ensure the reliability and safety of industrial control systems and operational technology environments through the OT zero trust methodology. TXOne Networks works together with both leading manufacturers and critical infrastructure operators to develop practical, operations-friendly approaches to cyber defense. TXOne Networks offers both network-based and endpoint-based products to secure the OT network and mission-critical devices in a real-time, defense-in-depth manner. www.txone.com
Press contact TXOne Networks in Europe:
GlobalCom PR-Network GmbH
Martin Uffmann / Slavena Radeva
martin@gcpr.net / slavena@gcpr.net
Tel.: +49 (0)89 360 363-41 / -50
Bilder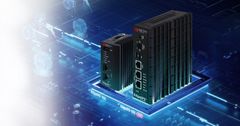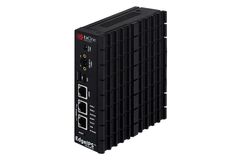 Om news aktuell GmbH

news aktuell GmbH
Mittelweg 144
20148 Hamburg
+49 (0)40 4113-32589
http://www.newsaktuell.de
news aktuell, a subsidiary of the Deutsche Presse-Agentur (dpa), provides companies, institutions and associations with effective access to both the media and consumers and supports the organizations in telling their stories easily and successfully. Utilizing the digital tools "ots" and "zimpel" PR content reaches all media formats, including classic print titles, wide-reach online portals or social networks. In addition, news aktuell publishes all of its clients' PR content on www.presseportal.de, one of Germany's widest-reaching PR portals. Thus, all relevant multipliers are reached worldwide, ranging from editors and digital influencers to specialist bloggers and interested consumers. Communications specialists from all over Germany rely on the expertise of the dpa subsidiary. news aktuell has been on the market since 1989 and employs over 135 people. The company is based in Hamburg. Further locations include Berlin, Frankfurt and Munich.