To build 258 apartments at Løren
AF Gruppen is to build apartments for Eiendomsplan and USBL at Løren in Oslo. The project is valued at NOK 709 million ex. VAT.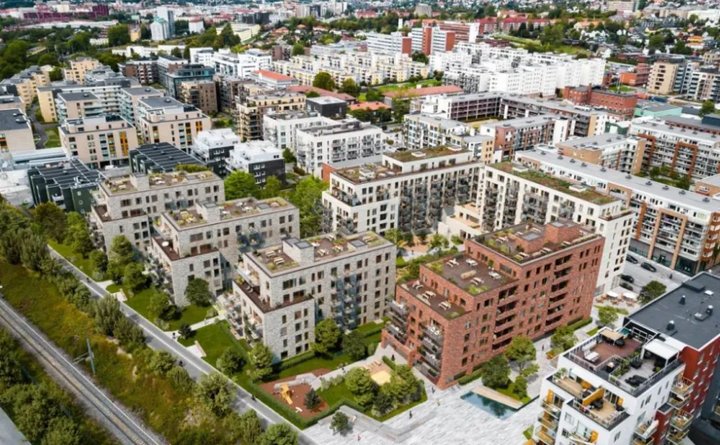 Lørenveien 51 AS is owned by Eiendomsplan (70%) and USBL (30%). The project has been named "Gregers Kvartal" and is located between the new Løren metro station and the "Brødfabrikken" residential project. The popular Krydderhagen residential project is nearby, which AF Gruppen helped develop and build.
Gregers Kvartal comprises 258 apartments in six structures six to eight storeys in height. The homes are grouped towards separate courtyards with emphasis on good sun conditions and views. In addition to apartments, the contract includes building a kindergarten, retail premises and a subterranean garage with storage areas and technical facilities. 33,300 m2 of gross floor area in total.
"This will be an attractive residential project with both a kindergarten, retail premises and close proximity to the metro. Good outdoor areas have been emphasised with a concourse that both allows for activities and ties the area to the surroundings. We're looking forward to partnering with Eiendomsplan and USBL and starting up the project," says Amund Tøftum, CEO of AF Gruppen.
The project will be carried out as a design and build contract. Sales start in Q1 2021. Demolition work is planned for the second quarter of 2021 and construction is scheduled to start in the fourth quarter of 2021. The project is scheduled to be completed in the third quarter of 2022. Project commencement is subject to the board's final approval.
Images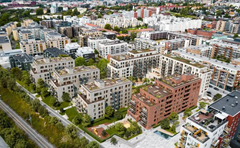 About AF Gruppen ASA
AF Gruppen ASA
Innspurten 15
0603 Oslo
+47 22 89 11 00
https://afgruppen.com
AF Gruppen is a leading contracting and industrial group that was formed by an entrepreneurial spirit and execution capabilities. The group has 5,500 employees and revenue reached NOK 27 billion in 2020. AF Gruppen is listed on Oslo Stock Exchange (AFG).
We provide a broad range of services with seven operational business areas: Civil Engineering, Building, Betonmast, Property, Energy and Environment, Sweden and Offshore.