The Norwegian National Opera & Ballet appoints Randi Stene new Opera Director
The Board of the Norwegian National Opera & Ballet has unanimously agreed to appoint Randi Stene as its new Opera Director from 1 August 2020. The fixed-term contract of the Artistic Director of the National Ballet, Ingrid Lorentzen, will also be extended.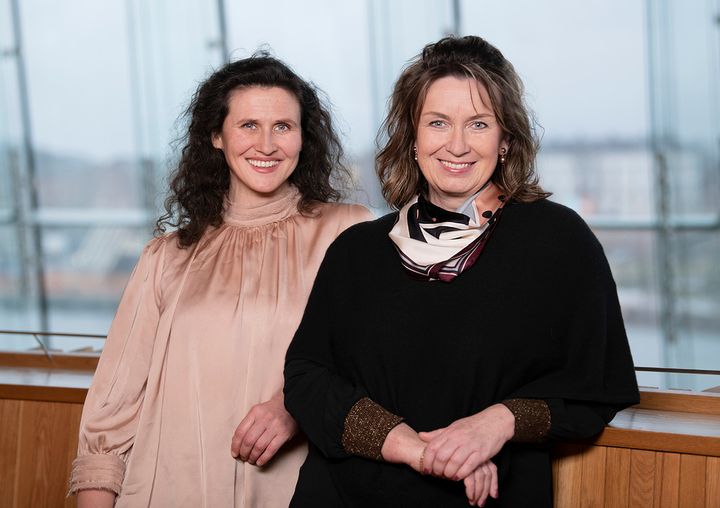 'I am proud and delighted to introduce Randi Stene as our new Opera Director. She has had an extensive international singing career, and has a strong commitment to opera and developing new talent. In the shape of Randi Stene, we will be gaining an ambitious, wise and unifying leader who will offer a boost to the further development of the Norwegian National Opera together with our talented staff. At the same time, I am also thrilled that Ingrid Lorentzen has accepted an extension to her contract. Ingrid is an exceptional artistic director. She has contributed to strengthening the position of dance art in Norway, as well as recognition of the Norwegian National Ballet abroad,' says CEO Geir Bergkastet.
Mezzo-soprano Randi Stene has performed at renowned opera houses and concert halls around the world. She was also soloist at the Royal Danish Theatre in Copenhagen from 1988–2019. She is currently employed as Professor of Voice at the Norwegian Academy of Music, in addition to also serving as Opera Director at the Trondheim Symphony Orchestra & Opera. She will take up the post of Opera Director for the Norwegian National Opera on 1 August 2020, but will begin planning future opera seasons during the spring. She is currently in rehearsals for Tchaikovsky's opera Eugene Onegin, in which she is singing the role of Larina, in a production that will premiere on the Main Stage on 15 February.
'I've performed on many stages, but the Oslo Opera House is something truly special. With its open, inviting architecture and unique acoustics, it is as if the building is asking us to create magnificent art. Additionally, it also highlights us as individual artists and helps us to perform at our best. I will also do this as Opera Director by creating opera at a high international level that reaches out and touches many people. At the same time, I want to make the best possible use of Norwegian and Nordic singers. Opera is an amazing collective form of expression and I have noticed a strong desire and enthusiasm among all staff at the opera house in each and every department. Together with them, as well as district and regional opera companies, we will continue to build Norway as an operatic nation. This is a job I am looking forward to getting stuck into,' says Randi Stene, incoming Opera Director.
With Ingrid Lorentzen as Artistic Director of the National Ballet, the company has made its mark on the international scene. Under her direction, signature works have been developed that are danced by the company both in Norway and on tour to destinations such as Paris, Berlin, Shanghai and last autumn in the world's best known ballet venue, the Bolshoi Theatre in Moscow. Ballet audiences are the largest in the history of the company, and in 2019 95% of tickets for ballet performances on the Main Stage were sold. In 2015, she established a new company for young dancers – the Norwegian National Ballet 2 – which has become a success, as well as serving as a recruitment pool for the main company. She recently launched a major initiative focusing on female choreographers with funding provided by Talent Norway and Norsk Tipping. The new fixed term covers the period from 2022 until 2027.
'I am so grateful for the vote of confidence. That is true today – and every single day when I see the people here bringing ideas to life. The Norwegian National Opera & Ballet comprises artists both on and off stage. I am looking forward to carrying on, having Randi as a colleague, and working together to make an impact on an even larger audience,' says Ingrid Lorentzen, Artistic Director of the National Ballet.
Biography Randi Stene
Randi Stene was born in Trondheim in 1963, and is a graduate of the Norwegian Academy of Music and the Royal Opera Academy in Copenhagen. The mezzo-soprano first performed at the Royal Danish Theatre in 1988 and was permanently associated with the theatre as soloist until August 2019. Stene made her international breakthrough in the British contest 'Cardiff Singer of the World' in 1991, and when she sang the role of Octavian in Der Rosenkavalier at the Théâtre du Châtelet in Paris. Since then, she has appeared on many of the world's leading stages – including at the Metropolitan in New York, Covent Garden in London, the Opéra Bastille in Paris, the Komische Oper in Berlin, Oper Frankfurt and La Monnaie in Brussels – in roles such as Cherubino in The Marriage of Figaro, the title role in Carmen, Dorabella in Cosi fan tutte, Orfeo in Orfeo ed Euridice, Dido in Dido and Aeneas, Lucretia in The Rape of Lucretia, Charlotte in Werther, Fricka in Die Walküre and Das Rheingold, Brangäne in Tristan und Isolde, Kundry in Parsifal, Ortrud in Lohengrin, Santuzza in Cavalleria Rusticana, Eboli in Don Carlos, Amneris in Aida and Herodias in Salome.
Stene has also had a significant career as a concert singer, and has sung at the Concertgebouw in Amsterdam, the Musikverein in Vienna, Carnegie Hall in New York, the Barbican in London, the Salzburg Festival and the Edinburgh International Festival, under the direction of conductors such as Esa-Pekka Salonen, Pierre Boulez, Christoph von Dochnany, Bernhard Haitink, Andres Nelsons, Yannick Nezet-Seguin and Antonio Pappano. She has also released a number of CDs, including recordings with the Vienna Philharmonic, the Oslo Philharmonic, Håvard Gimse and Burkhard Kehring. In 2005, she established the Sommersang Festival at the Ringve Music Museum in the city of Trondheim. During the years 2015–17, she was artistic director of the Kirsten Flagstad Festival in Hamar, and since 2019 she has been artistic director (together with Håvard Gimse and Vilde Frang) of the Oslo Chamber Music Festival. In 2010, she was appointed Associate Professor by the Norwegian Academy of Music, later being promoted to Professor. In 2013, she joined the Trondheim Symphony Orchestra & Opera as Casting Director, and has been Opera Director since January 2019.
Biography Ingrid Lorentzen:
After many years as a soloist in the company, Ingrid Lorentzen was appointed Artistic Director of the National Ballet in 2012. In a review, The Financial Times wrote: 'In a demonstration of notable creativity, Ingrid Lorentzen, Norwegian National Ballet's new director, has scheduled five world premieres for her debut programme'. Among the choreographers she has since commissioned to create new works are Alexander Ekman with A Swan Lake in 5,000 litres of water on stage and the dance installation Rooms, Alan Lucien Øyen with The Hamlet Complex, Timelapse and Petrusjka, Kaloyan Boyadjiev with a new Nutcracker, Marit Moum Aune and Cina Espejord with Ibsen's Ghost and Marit Moum Aune's Hedda Gabler. The latter two have become international successes, sought after in many countries. The Norwegian National Ballet works closely with the choreographic legend Jiří Kylián and is now one of the companies with the greatest number of his ballets in its repertoire. In 2019, the Norwegian National Ballet performed La Bayadère for the very first time in Norway, with the choreographer Natalia Makarova present and it received excellent reviews from the critics. Under Lorentzen's direction, the company have also danced works by major choreographers such as William Forsythe, Sol León and Paul Lightfoot, Ina Christel Johannessen and Christian Spuck. Lorentzen appointed Alan Lucien Øyen and Jo Strømgren as house choreographers, and from 2019 Marit Moum Aune is house director as part of a major initiative focusing on female choreographers. The international dance magazine Dance Europe named Lorentzen 'Director of the Year' in 2015. In the same year, she launched a new company for young dancers – Norwegian National Ballet 2 – with the aim of securing and nurturing the biggest Norwegian and international talents under the auspices of the Oslo Opera House.
As a dancer, Lorentzen distinguished herself in both the classical repertoire, including as Odette and Odile in Swan Lake, and in modern works by contemporary choreographers such as Jiří Kylián, Jo Strømgren, Sol León and Paul Lightfoot. Additionally, she has been involved in a range of artistic productions beyond the Oslo Opera House as a choreographer, dancer and actress. In 2001, she received the Norwegian Dance Critics Award for her role in Kim Brandstrup's work Place of Stone, and in 2004 she received the Telenor 'Boundless Communication' Culture Prize. She has held several roles with Arts Council Norway, and in 2019 she was appointed the new chair of the jury for the International Ibsen Award.
For further details and interviews, please contact:
Ole-Morten Vestby (Head of Communications)
Email: ole-morten.vestby@operaen.no
Telephone: +47 970 76 610
Bilder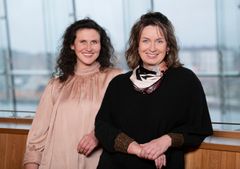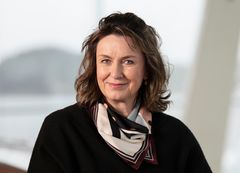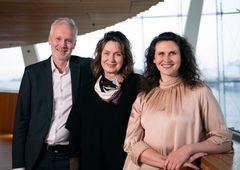 Om Den Norske Opera & Ballett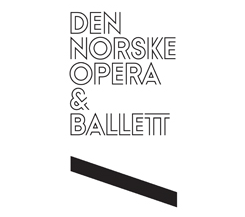 Den Norske Opera & Ballett
Kirsten Flagstads pl. 1
0150 Oslo
21 42 21 21
http://www.operaen.no
Den Norske Opera & Ballett er landets største musikk- og scenekunstinstitusjon, og skal presentere opera, ballett og konserter av høyeste kunstnerisk kvalitet. DNO&B består av kompaniene Nasjonalballetten og Nasjonaloperaen, foruten Operaorkestret, Operakoret, Barnekoret og Ballettskolen.