The coronavirus affects air traffic in Norway
In February, there was low growth in air traffic compared to the same month last year, and total traffic increased by 1 percent. The coronavirus affected traffic at the end of the month and so far, March has also shown a decline in traffic.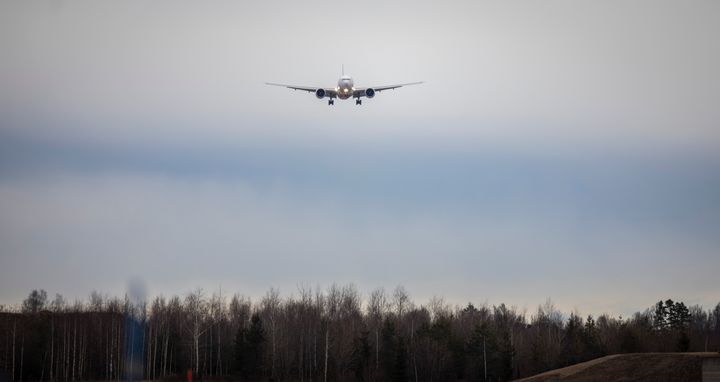 The first case of the coronavirus in Norway was confirmed in the evening of February 26, 2020. Air traffic immediately declined by 5 percent in the last days of February. This trend has continued, and in the first week of March there was a clear decline in the overall traffic at Avinor's airports.
"We are seeing a clear decline in air traffic at the beginning of March, and we expect this to continue as long as the coronavirus situation carries on," says Dag Falk-Petersen, CEO of Avinor.
He says that this is a challenging situation for aviation in Norway as well as internationally; and asks travellers to comply with the advice of the Norwegian health authorities.
"There is a global decline in air travel, and it is difficult to specify exactly how long this will continue. What we do know is that there are significantly fewer travellers to and from Norwegian airports than normal, and the cause is the coronavirus. We would therefore encourage all travellers to take good note of the advice from the Norwegian health authorities so that they are well prepared before taking their flights.
Traffic development going forward and measures against the coronavirus
Based on the developments of recent weeks, a decline in air traffic must be expected in both domestic and international traffic going forward.
The central authorities at the Norwegian Institute of Public Health, Ministry of Health and Care Services, and the Directorate of Health, prepare national guidelines and actions for Norwegian airports and border crossings. The national authorities are also in contact with international fora and authorities.
"We have taken measures at our airports in accordance with the Norwegian Institute of Public Health's procedures for warning and handling of passengers with suspected coronavirus (COVID-19) on aircraft and at airports in Norway. Our airports have updated their contingency plans ​for pandemic diseases, and are in dialogue with local health authorities. The local chief municipal medical officer is responsible for the prevention of infectious diseases in relation to incidents at the airports," says Falk-Petersen.
Leap year day boosted growth in February
"Thanks to an extra leap year day in February this year we see a growth in air travel, and without this day there would have been a slight decline," saysGaute Skallerud Riise, Vice President Traffic Development at Avinor.
At Bergen Airport Flesland there was an increase in air traffic of 2.8 percent, while Oslo Airport saw a0.3 percent growth.
Contact information traffic statistics:
Gaute Skallerud Riise
Vice President, Traffic Development, Avinor
gaute.skallerud.riise@avinor.no
About The Avinor Group

The Avinor Group
Dronning Eufemias gate 6
0191 Oslo
+47 67 03 00 00
https://avinor.no/en/corporate/about-us/the-avinor-group/about-the-company
Avinor is a wholly-owned state limited company under the Norwegian Ministry of Transport and Communications and is responsible for 44 state-owned airports.


Avinor has taken a leading role in reducing climate gas emissions from the aviation industry, including the development of electric aircrafts and supplying sustainable jet-biojetfuel.


Avinor provides safe and efficient travels for around 50 million passengers annually, half of which travel to and from Oslo Airport.


Over 3000 employees are responsible for planning, developing and operating an efficient airport and air navigation service. Avinor is financed via airport charges and commercial sales.  The air navigation services is organized as ​subsidiary wholly-owned by Avinor. Avinor's headquarter is in Oslo.