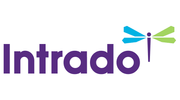 Terranet etablerar leverantörskedja med Prophesee, Sensor Cortek och Summer Robotics - branschspecialister inom algoritmutveckling för bildanalys och robotautomation
Terranet har växlat upp med ett nytt tempo i produktutvecklingen av VoxelFlow genom att nyligen ha undertecknat strategiska samarbetsavtal med Prophesee, Sensor Cortek och Summer Robotics. Samtliga tre är branschspecialister inom algoritmutveckling, kamerahårdvara, robotautomation och bildanalys.
Dessa ingångna samarbetsavtal tillsammans med den nyligen aviserade investeringen i Holoride (med Audi som huvudägare) samt deltagandet tidigare i år i Startup Autobahn (inkubatorn som drivs av Mercedes Benz) visar på både efterfrågan och intresset för VoxelFlowsensorn.
Med ny banbrytande teknologi och potential att bli en global marknadsledare som helt förändrar spelplanen och utmanar bilindustrin är det viktigt att kontinuerligt utvärdera, identifiera och säkerställa flera kommersiella inriktningar så tidigt som möjligt. Inte minst viktigt är det att bygga upp ett ekosystem med biltillverkare och underleverantörer och att driva detta utifrån en väldefinierad roadmap, partnerskapsstrategi och outsourcingmodell. Allt i syfte att kostnadseffektivt optimera utvecklingen med inhyrda experter inom bl a 3D-visualisering, mjukvaruanpassning av laserscanner, kamerahårdvara och system-on-chip-integration. Sensor Cortek, Prophesee och Summer Robotics är några sådana strategiskt viktiga underleverantörer.
VoxelFlow är en sensor med en implementation som i första hand bygger på objektidentifikation och kollisionsvarning. Det primära tillämpningsområdet för VoxelFlow är avancerat förarstöd. VoxelFlows förmåga att blixtsnabbt scanna av ett område framför bilen, gör den till en säkerhetskritisk applikation inom både automatiserad körning, navigations- och automatiska bromssystem samt industriell robotautomation. Dessa tre samarbeten förstärker väsentligt vår operativa kapacitet att adressera vårt fokusområde inom avancerat förarstöd (ADAS) samt att vidga tillämpningsområdet i den vidare industrialiseringen, standardiseringen och kommersialiseringen av VoxelFlow, säger bolagets VD Pär-Olof Johannesson.
För med information vänligen kontakta:
Pär-Olof Johannesson
Tel: +46 70 332 32 62
E-post: parolof.johannesson@terranet.se
Om Terranet
Terranet utvecklar mjukvara för radiobaserade lösningar och tredimensionell bildanalys för avancerat förarstöd och självkörande fordon (ADAS och AD). I linje med Sveriges historia när det gäller att föra innovativa säkerhetsåtgärder till bilindustrin, är Terranet banbrytande genom sin säkerhetsteknik VoxelFlow™ för ADAS- och AD-industrier med sitt huvudkontor i Lund, Sverige och dess kontor i Kiev, Ukraina och i Stuttgart, Tyskland. TerraNet Holding AB (publ) är noterat på Nasdaq First North Premier Growth Market (Nasdaq: TERRNT-B.ST).
Se mer information på www.terranet.se.
Du kan nu prenumerera på Terranets nyhetsbrev, registrera dig på www.terranet.se/for-investerare/.
Prophesee
Prophesee har utvecklat världens mest avancerade bildanalys inom neuromorf databehandling baserad på eventkameraoptik och maskininlärning. Tekniken bygger på artificiell intelligence (AI) med databehandling av oändliga integrationssystem och neurobiologiska arkitekturer. Denna uppfinning har gjort att man kan dimensionera analoga och digitala IC-kretsar och en ny extremt snabb eventkameraoptik som kräver mindre beräkningskraft. Prophesee har en patenterad sensoralgoritm (Metavision) som kan imitera det mänskliga ögat och hjärnan vilket gör att den lämpar sig särskilt väl för autonoma fordonssystem och industriell automation, virtual och augmented reality (AR och VR) samt säkerhetskritiska system. Bolaget finns i Paris, Grenoble, Shanghai, Tokyo och Silicon Valley. De har ett 100-tal ingenjörer och ett 50-tal patent. De ägs av bl a Sony, Intel Capital, Bosch Ventures, Supernova Invest och Europeiska Investeringsbanken, iBionext och 360 Capital Partners. www.prophesee.ai
Sensor Cortek
Sensor Cortek utvecklar AI-baserad bildanalys för en rad olika applikationer inom maskininlärning. De är specialister inom mjukvara för inbäddade system inom sensorfusion för produktionsanpassad hårdvara. I deras referenslista ingår högprofilerade industriella projekt inom konstruktion, beräkning, programmering, datamodellering och simulering, test och validering. Sensor Cortek har sin bas i Ottawa, Kanada. www.sensorcortek.ai
För att se det här innehållet från www.globenewswire.com måste du ge ditt medgivande sidans topp.
För att se det här innehållet från ml-eu.globenewswire.com måste du ge ditt medgivande sidans topp.
Om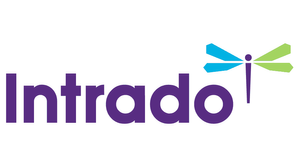 GlobeNewswire
One Liberty Plaza - 165 Broadway
NY 10006 New York
https://globenewswire.com
GlobeNewswire is one of the world's largest newswire distribution networks, specializing in the delivery of corporate press releases financial disclosures and multimedia content to the media, investment community, individual investors and the general public.