Terranet deltar återigen i STARTUP AUTOBAHN
Idag kan Terranet AB (Nasdaq: TERRNT- B.ST) meddela att bolaget är inbjudet att fysiskt visa upp den patenterade sensorteknologin VoxelFlow™ vid STARTUP AUTOBAHN den 21 juli 2021 i Stuttgart i Tyskland. Vid det förra digitala eventet i i februari presenterades den senaste utvecklingsnivån av Voxelflow i en labmiljö. Denna gång förevisas de senaste framstegen i en demonstrator av Voxelflow i en Maybach, Mercedes-Benz exklusiva bilmodell.
STARTUP AUTOBAHN är ett acceleratorprogram som drivs gemensamt av Plug and Play, Mercedes-Benz, Porsche, Bosch och universitetet i Stuttgart. Det är en mötesplats för innovativa bolag inom autotech och mobilitet med potential att bli globala marknadsledare inom sitt segment.
Vid det semi-virtuella eventet den 21-23 juli 2021 kommer Terranet att lyfta fram betydande framsteg och visa en uppdatering av VoxelFlow™ som en möjlig säkerhetsintegration till Mercedes-Benz navigationsverktyg LiveMap. Befintliga system som idag används i fordon kan inte urskilja rörelse på levande objekt tillräckligt snabbt. VoxelFlow™ och LiveMap kan tillsammans kunna uppfatta rörliga föremål i närheten av fordonet, identifiera riskfyllda platser, samt klassificera och kommunicera dessa till navigationssystemet i realtid.
Vid det tidigare evenemanget STARTUP AUTOBAHN i februari visade VoxelFlow™ på möjligheten att skanna av ett område upp till 40 meter och översätta 3D-sensordata till LiveMap med ambitionen att öka säkerheten i trafiken och rädda liv. VoxelFlow™ erbjuder en extremt låg fördröjning- samt en hög upplösningshastighet, vilket snabbare möjliggör positionering, rörelse och identifikation av objekt i jämförelse med dagens ADAS. VoxelFlow™ förväntas redan i sommar kunna uppnå en revolutionerande reaktionshastighet.
"Året har påbörjats i ett högt tempo och det är ett stort nöje att slutföra leveranserna till Mercedes-Benz," säger Pär-Olof Johannesson, vd för Terranet. "Utvecklingen av VoxelFlow™ går framåt med test- och validering i fordon tidigare än planerat. Vår ambition är att teknologin snart kommer att vara den snabbaste sensortekniken som används konstruerad med det enda syftet att eliminera vägolyckor i stadsmiljö.
Det kommande deltagandet vid STARTUP AUTOBAHN är den senaste nyheten från Terranet och ytterligare ett exempel på en händelserik vår, däribland ett framgångsrikt samarbete mellan teknikföretaget och Mercedes-Benz. I juni tillkännagav Terranet att företaget rekryterat Nihat Küçük som CTO och SVP för Product Management samt att företaget är antaget till NVIDIA Inception. Dessförinnan kommunicerade Terranet ett exklusivt partnerskap med den tyska SXSW-vinnaren holoride för att utvidga teknikens adresserbara marknad, där Terranet även ledde startupens serie A-runda.
För att få mer information om STARTUP AUTOBAHN, besök: https://expo10.pnptc.events/open/
Om Terranet
Terranet utvecklar en banbrytande mjukvara för radiobaserade lösningar och tredimensionell bildanalys för avancerat förarstöd och självkörande fordon (ADAS och AD). I linje med Sveriges historia när det gäller att föra innovativa säkerhetsåtgärder till bilindustrin, är Terranet banbrytande genom sin säkerhetsteknik VoxelFlowTM för ADAS- och AD industrier. Teknologin blev 2021 utvald till det prestigefyllda eventet Startup Autobahn by Plug and Play. Med sitt huvudkontor i Lund, Sverige samt kontor i Kiev, Ukraina och i Stuttgart, Tyskland. Terranet AB (publ) är noterat på Nasdaq First North Premier Growth Market (Nasdaq: TERRNT- B.ST). Se mer information på www.terranet.se.
För kontakt:
Michaela Berglund, VP Marketing
michaela.berglund@terranet.se
+46 723 388 288
Utsedd Certified Adviser till Terranet AB är Mangold Fondkommission AB, +46 8-503 015 50, ca@mangold.se
För att se det här innehållet från www.globenewswire.com måste du ge ditt medgivande sidans topp.
För att se det här innehållet från ml-eu.globenewswire.com måste du ge ditt medgivande sidans topp.
Om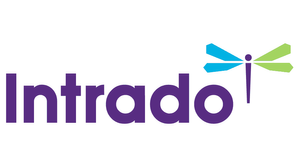 GlobeNewswire
One Liberty Plaza - 165 Broadway
NY 10006 New York
https://globenewswire.com
GlobeNewswire is one of the world's largest newswire distribution networks, specializing in the delivery of corporate press releases financial disclosures and multimedia content to the media, investment community, individual investors and the general public.