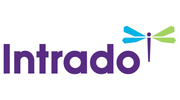 Terranet AB - Delårsrapport 1 april - 30 juni 2021
Andra kvartalet

1 april – 30 juni 2021
• Intäkterna uppgick till 183 (234) TSEK
• Rörelseresultat uppgick till -8 476 (-6 115) TSEK
• Periodens nettoresultat uppgick till -9 479 (-7 821) TSEK
• Kassaflödet från den löpande verksamheten uppgick till -10 951 (-8 137) TSEK
• Koncernens likvida medel uppgick till 46 824 (44 495) TSEK
• Resultat per aktie före och efter utspädning uppgick till -0,04 (-0,15) kr
• Investering om 32,4 MSEK i holoride samt upptagande av lån för finansiering av investeringen
Delårsperioden
1 januari – 30 juni 2021
• Intäkterna uppgick till 592 (715) TSEK
• Rörelseresultat uppgick till -18 382 (-15 555) TSEK
• Periodens nettoresultat uppgick till -19 475 (-18 016) TSEK
• Kassaflödet från den löpande verksamheten uppgick till -21 265 (-18 166) TSEK • Resultat per aktie före och efter utspädning uppgick till -0,08 (-0,36) kr
• I kvartal 1 erhölls emissionslikvid om 36,4 MSEK då teckningsoptioner utnyttjades för teckning av aktier
VD-kommentar
Bolaget lägger bakom sig ett händelserikt andra kvartal som började med investeringen i holoride. Under perioden har vi också rekryterat Nihat Kücük som ny teknikchef (CTO/SVP Product Management). Nihat kommer närmast som Head of Navigation från Mercedes-Benz.
Terranet har handplockats och som enda bolag någonsin, för andra gången i rad deltagit i acceleratorprogrammet Startup Autobahn. Det sker inom ramen för samarbetet med
Mercedes-Benz. I mitten av juli presenterades en uppgraderad prototyp av VoxelFlowteknologin fysiskt i den prestigefyllda bilmodellen Maybach för bland andra Daimlerkoncernens CTO. Vid en digital keynote visades också på hur säkerhetsteknologin kan användas inom mobilitet, såväl för tunga fordon som el-scooters. Bolaget har också levererat och fakturerat den första delen av kundordern från Mercedes Benz avseende demokonceptet. Därutöver har Terranet också antagits till Nvidias acceleratorprogram NVIDA Inception. Samarbetet med Nvidia (som är den ledande globala leverantören av grafikprocessorer till fordonsindustrin) ger Terranet en unik position att optimera sin bildanalyssensor mot det främsta systemchipet på marknaden.
Terranets investering på 3,2 MEUR i holorides nyemission motsvarade cirka 11% av det totala antalet aktier och röster. Holorides VR-teknik lanseras nästa år och har i sig en stor potential att bli marknadsledande. Syftet med Terranets investering tillsammans med Audi i det högprofilerade Infotainmentbolaget, är dels att i nära samarbete få tillgång till holorides unika kundbas. Dels att expandera Terranets affär till Infotainment. Nyligen kommunicerades att Terranet erhållit en kundorder på 1,6 MSEK från holoride som avser ett leveransprojekt för att med hjälp av vår samlade kompetens inom bildanalys och signalbehandling optimera holorides VR-plattform. Bolaget har under andra kvartalet också i syfte att förstärka utvecklingsmiljön och sin leveranskapacitet ingått strategiska underleverantörssavtal med världsledande expertis inom bildanalys, mjukvara och AI.
Vi ser att vi kan diversifiera vår tekniska plattform och skapa ytterligare intäkter snabbare och erbjuda fler livsavgörande säkerhetsprodukter för allt ifrån cyklar till autonoma fordon. Terranet har därför under de senaste månaderna växlat upp med ett nytt tempo i produktutvecklingen med utgångspunkt att ta fram nya applikationer på VoxelFlowplattformen. Under Nihats ledning planerar Terranet lansera nya skalbara tillämpningar inom aktiv säkerhet och kollisionsvarning.
Terranets övergripande mål att rädda liv är i enlighet med fordonsindustrins nollvision att eliminera dödsoffer i trafiken. Tack till våra samarbetspartners, delägare och medarbetare för ert stöd och möjliggörande av banbrytande utveckling av ny innovativ teknologi som räddar liv.
Pär-Olof Johannesson
Vd Terranet
Delårsrapporten är även publicerad här.
Terranet välkomnar till en digital delägarpresentation den 31 augusti kl.12.00-13.00 CET. Anmäl dig till nyhetsbrevet för att få inbjudan till delägarträffen. Du kan registrera dig på www.terranet.se/for-investerare/.
Om Terranet
Terranet (Nasdaq: TERRNT-B.ST). Med visionen att rädda liv utvecklar Terranet sensorteknologi för kollisionsvarning i trafiken. Bolaget levererar inbäddad mjukvara med tillämpningar för avancerat förarstöd och autonoma fordon. Bolaget var exklusivt utvalt till innovationsplattformen Startup Autobahn vid två tillfällen under 2021. Företaget har verksamhet i Lund och Stuttgart. Terranet AB (publ) är listat på Nasdaq First North Premier Growth Market. Läs mer på: https://terranet.se/en/
För mer information vänligen kontakta:
Michaela Berglund
Tel: +46 723 388 288
E-post: michaela.berglund@terranet.se
Denna information är sådan information som Terranet AB är skyldigt att offentliggöra enligt EU:s marknadsmissbruksförordning. Informationen lämnades, genom ovanstående kontaktpersons försorg, för offentliggörande den 20 aug 2021 kl 08.00 CET.
Utsedd Certified Adviser till Terranet AB är Mangold Fondkommission AB, +46 8-503 015 50, ca@mangold.se
Bilaga
För att se det här innehållet från www.globenewswire.com måste du ge ditt medgivande sidans topp.
För att se det här innehållet från ml-eu.globenewswire.com måste du ge ditt medgivande sidans topp.
Om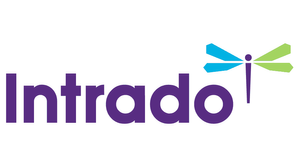 GlobeNewswire
One Liberty Plaza - 165 Broadway
NY 10006 New York
https://globenewswire.com
GlobeNewswire is one of the world's largest newswire distribution networks, specializing in the delivery of corporate press releases financial disclosures and multimedia content to the media, investment community, individual investors and the general public.