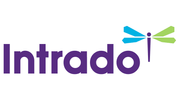 Systemair AB delårsrapport Q1 2020/21
Pressmeddelande 26 augusti 2020
Första kvartalet, maj – juli 2020
Nettoomsättningen minskade med 6,8 procent till 2 100 Mkr (2 254).
Den organiska tillväxten uppgick till -4,4 procent (4,1).
Rörelseresultatet (EBIT) uppgick till 182 Mkr (173).
Rörelsemarginalen uppgick till 8,7 procent (7,7).
Resultat efter skatt uppgick till 82 Mkr (128).
Resultat per aktie uppgick till 1,57 kr (2,44).
Kassaflödet från den löpande verksamheten uppgick till 177 Mkr (194).
Roland Kasper, VD & koncernchef kommenterar:
"Kvartalet inleddes svagt i maj månad till följd av Covid-19 pandemin men både juni och juli visade på en återhämtning och var försäljningsmässigt goda. Totalt sett var försäljningsutvecklingen under kvartalet bättre än förväntat, men minskade trots det med 6,8 procent, varav 4,4 procent var negativ organisk tillväxt. Bruttomarginalen minskade något till 33,6 procent (34,0) till följd av lägre kapacitetsutnyttjande och rörelseresultatet uppgick till 182 Mkr eller 8,7 procent vilket är 1,0 procentenhet bättre än förra året. Bra ventilation reducerar smittspridning vilket påverkar efterfrågan positivt."
För ytterligare information kontakta:
Roland Kasper, CEO, + 46 73 094 40 13, +46 222 440 13
Anders Ulff, CFO, + 46 70 577 40 09, +46 222 440 09
Systemair AB, 739 30 Skinnskatteberg, 0222-440 00, www.systemair.com
Notera:Informationen är sådan som Systemair AB är skyldig att offentliggöra enligt EU:s marknadsmissbruksförordning. Informationen lämnades, genom ovanstående personers försorg, för offentliggörande kl. 13:00 (CET) den 26 augusti 2020.
Systemair i korthet
Systemair är ett ledande ventilationsföretag med verksamhet i 50 länder i Europa, Nordamerika, Sydamerika, Mellanöstern, Asien, Australien och Afrika. Bolaget omsatte 8,9 miljarder kronor räkenskapsåret 2019/20 och har cirka 6 200 anställda. Sedan grundandet av Systemair 1974 har bolaget uppvisat positiva rörelseresultat. Under de senaste 10 åren har den genomsnittliga tillväxten uppgått till cirka 11 procent. Systemair bidrar till att förbättra inomhusklimatet med hjälp av energieffektiva och hållbara produkter som minskar koldioxidutsläppen.
Systemair har en väletablerad verksamhet på tillväxtmarknader. Koncernens produkter marknadsförs under varumärkena Systemair, Frico, Fantech och Menerga. Systemair är sedan oktober 2007 noterat på Nasdaq OMX Nordiska börs i Stockholm på listan för medelstora bolag. Koncernen omfattar ett 80-tal bolag.
Bilaga
Om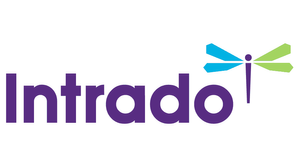 GlobeNewswire
One Liberty Plaza - 165 Broadway
NY 10006 New York
https://globenewswire.com
GlobeNewswire is one of the world's largest newswire distribution networks, specializing in the delivery of corporate press releases financial disclosures and multimedia content to the media, investment community, individual investors and the general public.