SunExpress to increase Oslo flying programme for summer 2019
SunExpress, joint venture of Lufthansa and Turkish Airlines, increases the number of flights it operates on its popular route between Avinor's Oslo Airport and Izmir, while also adding new services from the Norwegian capital to Antalya and Konya in Summer 2019.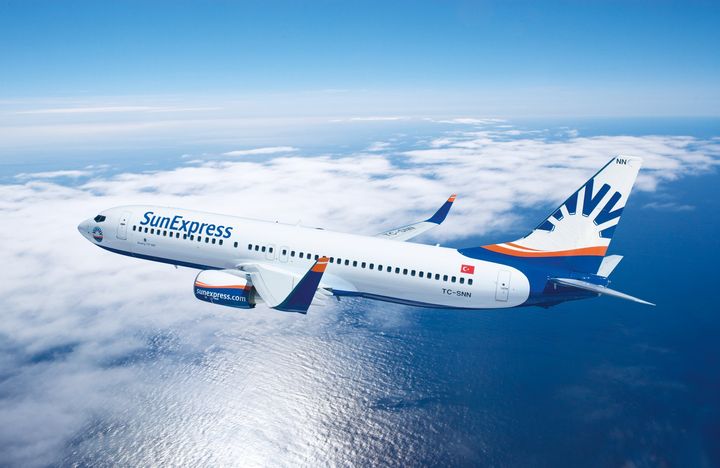 SunExpress, one of Turkey's largest airlines which flew 8.8 million passengers in 2017, has announced that it will increase its summer flying programme from Avinor's Oslo Airport next year. The carrier will offer an increase of flights on its popular route to Izmir, while also introducing new services to Antalya and Konya. SunExpress' investment in the Oslo market will see the airline offer over 33,000 seats from the airport in 2019, an increase of 267% versus summer 2018.
"We are very happy with the development of our Oslo - Izmir route, therefore increasing capacity while also expanding our route portfolio with the addition of Antalya and Konya as the next logical move for SunExpress in Norway. Furthermore, we are considering extending our service from summer-seasonal to year-round in the future," says Wilken Bellmann, Head of Network Planning and Scheduling at SunExpress.
"It's great to see SunExpress further expand its operations from Oslo next summer, including the introduction of flights to Konya, a brand-new destination for the airport," comments Jasper Spruit, Vice President Traffic Development, Avinor.

"With over 23,000 people of Turkish descent living in Norway, we're sure that SunExpress' new services will prove popular with people visiting friends and family back home. We're also sure that the new flights will be a hit with the 116,000 Norwegians that chose to holiday in Turkey each year," adds Spruit.
Flights between Oslo and Konya begin on 13 June 2019 and will be flown every Thursday until 26 September, while the new twice-weekly route to Antalya, which will operate on Wednesdays and Saturdays, will run from 13 April until 26 October. Services to Izmir will resume on 11 June and will operate on Tuesdays and Thursdays until 26 September. All SunExpress flights from Oslo will be flown by the carrier's fleet of 189-seat Boeing 737-800s.
About SunExpress:
SunExpress is a joint venture between Lufthansa and Turkish Airlines which offers a total of almost 60 international destinations, in 20 countries, with 1,200 weekly flights. As a holiday specialist, SunExpress has been offering direct flights to attractive holiday destinations in the Mediterranean, Canary Islands, the Red Sea and North Africa for almost 30 years. On board their modern Boeing B737-800 aircraft, they meet the needs of almost nine million passengers annually and provide a comfortable flight experience at a low-cost price. Approximately 4,000 employees of SunExpress ensure this with passion and commitment.
Cheap flights, extra services, but also hotels, transfers or holiday accommodation can be booked at www.sunexpress.com