Strengthening the position of Avinor Oslo Airport as an international hub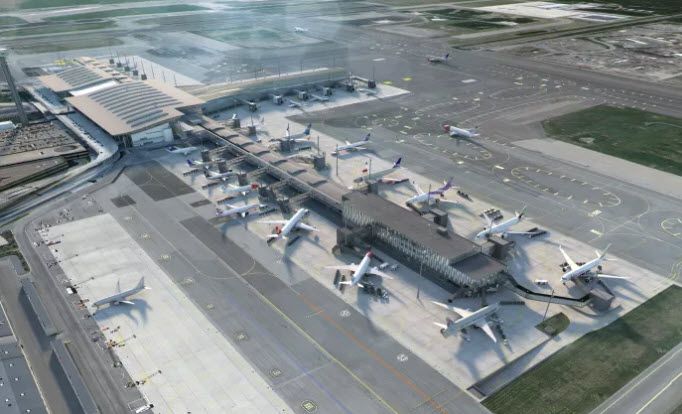 Avinor has decided to expand the area after the passport control at Oslo Airport, which will provide a significantly better service to people travelling to and from countries outside the Schengen Area. Construction work starts in early October this year and the expansion will be completed in the second quarter of 2022. 
- This expansion is important for developing Oslo Airport as an international hub. It will provide increased capacity and improve conditions for our passengers and airlines, as well as improving the framework conditions for Norwegian travel, tourism and business – which is an important part of Avinors strategy, says CEO of Avinor, Dag Falk-Petersen.
Important for Norway
The current capacity of the area for traffic outside of the Schengen Area is 5.5 million passengers per year, and following the expansion it will be approximately 8 million.
- In recent years, traffic to and from countries outside of the Schengen Area has experienced considerably greater growth than traffic within it. It is absolutely essential that we facilitate this traffic by building good and suitable infrastructure. It will increase Norway's competitiveness and provide considerable economic benefits, says Falk-Petersen.
Construction starts in October
The work on the expansion will start on Monday, October 1st and disruption to travellers will be kept to a minimum.
- After six years of building the new Oslo Airport, we have learned a great deal about how to simultaneously build and operate an airport. The knowledge we have gained will be applied to this expansion project. We should be able to achieve this without there being any noticeable impact on travellers, says Airport Director, Øyvind Hasaas.
Wanting a top European airport
There will be a total of 14 aircraft parking spaces, four of which will be flexible gates that can handle traffic from areas both inside and outside the Schengen Area. The extension will provide a total area of 39,700 square metres for travellers to countries outside the Schengen Area.
- The current area will be extended, with new aircraft parking spaces that are suitable for larger planes as well as new commercial areas. In total, this will give us the capacity necessary to be a top European airport for travellers, airlines and other partners, says Hasaas.
The expansion also includes adaptations for US Preclearance, but a prerequisite for realising such a solution is a binding participation from relevant airlines and a bilateral agreement between the United States and Norway.
The total budget for the extension is NOK 3.3 billion and is financed by Avinor. The ground works will start in the fourth quarter of 2018.