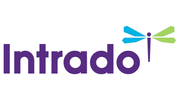 SEB:s Sparbarometer för andra kvartalet 2020
Pressmeddelande
Stockholm 16 september 2020
Trots coronakrisen - Hushållens förmögenhet når ny rekordnivå  

De svenska hushållens brutto- och nettoförmögenheter ökade kraftigt under det andra kvartalet och är helt återhämtade efter den dramatiska nedgången under första kvartalet. Uppgången beror främst på stigande aktietillgångar till följd av en kraftig återhämtning på de finansiella marknaderna. Samtidigt uppvisade hushållen ett rekordhögt nysparande och både topp- och bottennotering för hushållens skuldkvot. Det visar SEB:s Sparbarometer för andra kvartalet 2020, som presenteras i dag.
Hushållens nettoförmögenhet ökade under det andra kvartalet med 1 132 miljarder kronor (+6,7 procent) och uppgick vid utgången av kvartalet till 18 024 miljarder kronor. Värdet på hushållens bruttoförmögenhet steg med nästan 1 200 miljarder kronor till 22 600 miljarder kronor. Den största orsaken till uppgången är kraftigt stigande aktietillgångar (+11,2 procent). Det är en  en historisk återhämtning på börserna efter förra kvartalets dramatiska fall. Hushållens nysparande uppgick till 177 miljarder kronor under andra kvartalet och är det högsta som uppmätts i Sparbarometerns historia. Det är en ökning med 21 miljarder kronor jämfört med motsvarande kvartal föregående år.
— Det är en spektakulär uppgång vi ser för andra kvartalet. Visserligen var det första kvartalet mycket svagt och vi förväntade oss en rekyl, men att hushållens samlade förmögenhet kunnat växa till rekordnivåer samtidigt som tillväxten är historiskt svag och arbetslösheten snabbt stigande, det är anmärkningsvärt. Det visar att den reala och den finansiella ekonomin har vistats i skilda världar under våren och sommaren, säger SEB:s privatekonom Jens Magnusson.
Under det andra kvartalet ökade hushållens skulder med 65 miljarder kronor (1,4 procent). Det är en oförändrad ökningstakt jämfört med motsvarande kvartal föregående år men något högre än föregående kvartal (1,2 procent). På årsbasis steg ökningstakten (5,3 procent) för fjärde kvartalet i rad och fortsätter att stiga från tidigare bottennivån på 5,1 procent. Konsumtionslånen ökade med 1,0 procent och studielånen med 0,3 procent. Övriga lån ökade med 1,4 procent och bostadslånen med 1,6 procent. Bostadslånen står för nästan 80 procent av hushållens samlade skulder.
— Hushållens skulder kan mätas och jämföras på olika sätt och skillnaden mellan olika sorters skuldkvoter växer nu. Å ena sidan har skulderna som andel av tillgångarna minskat och ligger nu på historiskt låga 20,3 procent, dvs. tillgångarna är nästan fem gånger så stora som skulderna. Å andra sidan är tillgångarna som andel av inkomsterna nu rekordhöga 193 procent, dvs. skulderna är i genomsnitt nästan dubbelt så stora som ett års disponibla inkomster. Skillnaderna i de båda skuldkvoterna beror på att tillgångarna har stigit kraftigt medan inkomsterna har minskat. Utvecklingen understryker att hushållens skulder behöver följas på mer än ett sätt för att ge en fullständig lägesbild, säger Jens Magnusson.
| | |
| --- | --- |
| Kv2 2020 | Miljarder kronor |
| Ingående värde | 21 403 |
| Förändring räntetillgångar | +210 |
| Förändring aktietillgångar | +761 |
| Förändring fastighetstillgångar | +226 |
| Varav nysparande | +177 |
| Utgående värde | 22 600 |
| Skulder | -4 576 |
| Nettotillgångar | 18 024 |
| | | |
| --- | --- | --- |
| Fördelning av hushållens tillgångar | Miljarder kronor | Förändring i procent |
| Förändring räntetillgångar | 4 542 | +4,9 |
| Förändring aktietillgångar | 7 564 | +11,2 |
| Förändring fastighetstillgångar | 10 494 | +2,2 |
För mer information kontakta
Jens Magnusson, Privatekonom
070-210 22 67
jens.magnusson@seb.se



Américo Fernández, ansvarig för sammanställningen av Sparbarometern
070-739 45 64
americo.fernandez@seb.se


Presskontakt
Niklas Magnusson, Pressansvarig
070-763 82 43
niklas.x.magnusson@seb.se



Susanne Eliasson
privatekonomisk analytiker
070-763 65 88
susanne.eliasson@seb.se


SEB är en ledande nordisk finansiell koncern. Vi tror starkt på att entreprenöriellt tänkande och innovativa företag behövs för att skapa en bättre värld, och med ett långsiktigt perspektiv stöttar vi våra kunder i både med- och motgång. I Sverige och i de baltiska länderna erbjuder vi ett stort spann av finansiella tjänster och rådgivning. I Danmark, Finland, Norge, Tyskland och Storbritannien är vi inriktade på företagsaffären och investment banking utifrån ett fullservicekoncept till företag och institutioner. Vår internationella prägel återspeglas i ett 20-tal kontor världen över med cirka 15 000 medarbetare. Den 30 juni 2020 uppgick koncernens balansomslutning till 3 218 miljarder kronor och förvaltat kapital till 1 909 miljarder kronor. Läs mer om SEB på http://www.sebgroup.com/sv
Bilaga
Om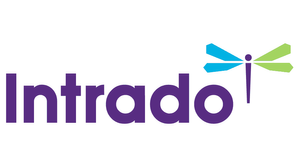 GlobeNewswire
One Liberty Plaza - 165 Broadway
NY 10006 New York
https://globenewswire.com
GlobeNewswire is one of the world's largest newswire distribution networks, specializing in the delivery of corporate press releases financial disclosures and multimedia content to the media, investment community, individual investors and the general public.