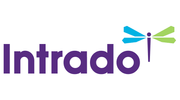 SEB startar verksamhet för investeringar i grön teknik
Pressmeddelande
Stockholm 17 september 2020


SEB bildar en ny enhet inom banken som ska investera riskkapital i grön teknik för att bidra till en hållbar omställning.  

Sektorn för grön teknik är under snabb utveckling och kommer att spela en nyckelroll i omställningen till ett mer hållbart samhälle. Det finns dock en brist på investeringskapital i denna sektor eftersom investeringar i ny, grön teknik ofta tar längre tid för att utvecklas och mogna än traditionella riskkapitalinvesteringar. SEB har därför bildat en ny enhet, SEB Greentech, för att stötta nordiska bolag i denna sektor. 

– Det här är ett uttryck för vår ambition att bidra till en hållbar omställning, Det är kritiskt att unga företag inom greentechområdet får tillgång till finansiering i tidiga skeden att kunna förverkliga framtagandet av teknik, produkter och tjänster som kan komma samhället, våra kunder och aktieägare till godo, säger SEB:s vd Johan Torgeby.
Enheten har ett initialt investeringskapital på 300 miljoner kronor, med en ambition att öka till 1 miljard kronor över tid. Den kommer att investera i företag som utvecklar lösningar som på ett avgörande sätt kan förbättra användningen av naturresurser och minska negativ ekologisk påverkan. Det kan till exempel handla om investeringar inom förnyelsebar energi, energilagring, vatten- och jordbruksteknik, cirkulära affärsmodeller och avfallshantering.

– Vi ser att vi kan bidra med kapital till ett område som är viktigt för samhället och där Sverige kan ta en stark position då vi har spännande entreprenörer inom grön teknik, säger Sara Öhrvall, som har ett övergripande ansvar för hållbarhetstransformation inom SEB.

– Vi ser också ett stort värde för bankens kunder att ligga närmare den teknikutveckling som sker för att bidra till klimatomställningen, och även en möjlighet till kompetensöverföring till banken inom hållbarhetsfrågor, säger Sara Öhrvall.
SEB Greentech kommer att ledas av Markus Hökfelt, som rekryteras från Almi Invest där han idag är fondchef för Almi Invests Greentechfond. Markus tillträder rollen 1 november.  
– Med SEB Greentech och bankens övriga plattform finns nu helt rätt verktyg att investera ägarkapital som skapar långsiktigt värde för bolag i den här sektorn, säger Markus Hökfelt.

Investerings- och avvecklingsbeslut kommer att beslutas i en nyinrättad Greentech Investment Committee. Enheten kommer också att tillsätta ett externt expertråd med erfarenhet inom grön teknik. SEB Greentech blir en systerorganisation till SEB Venture Capital, som investerar riskkapital inom fintechområdet.
För mer information kontakta
Frank Hojem, Chef Corporate Communication
070-763 9947
frank.hojem@seb.se
Presskontakt
Niklas Magnusson, Pressansvarig
070-763 8243
niklas.x.magnusson@seb.se



SEB är en ledande nordisk finansiell koncern. Vi tror starkt på att entreprenöriellt tänkande och innovativa företag behövs för att skapa en bättre värld, och med ett långsiktigt perspektiv stöttar vi våra kunder i både med- och motgång. I Sverige och i de baltiska länderna erbjuder vi ett stort spann av finansiella tjänster och rådgivning. I Danmark, Finland, Norge, Tyskland och Storbritannien är vi inriktade på företagsaffären och investment banking utifrån ett fullservicekoncept till företag och institutioner. Vår internationella prägel återspeglas i ett 20-tal kontor världen över med cirka 15 000 medarbetare. Den 30 juni 2020 uppgick koncernens balansomslutning till 3 218 miljarder kronor och förvaltat kapital till 1 909 miljarder kronor. Läs mer om SEB på http://www.sebgroup.com/sv.
Om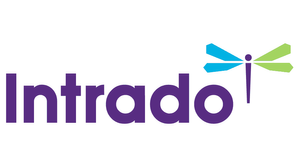 GlobeNewswire
One Liberty Plaza - 165 Broadway
NY 10006 New York
https://globenewswire.com
GlobeNewswire is one of the world's largest newswire distribution networks, specializing in the delivery of corporate press releases financial disclosures and multimedia content to the media, investment community, individual investors and the general public.