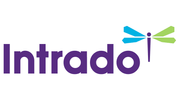 SEB med vid utgivning av unik Hälsoobligation
Pressmeddelande
Stockholm 16 Juni  2020
Region Stockholm har gett ut en Hälsoobligation på 30 miljoner kronor som ska finansiera förebyggande insatser för personer som befinner sig i riskzonen för diabetes typ 2. Skandia är investerare och SEB har varit rådgivare och finansiell arrangör av obligationen. Denna finansiella obligationsmodell är den första kända i sitt slag, även internationellt.
– Det är otroligt spännande att få vara med och utveckla finansieringslösningar som kan bidra till att stärka det förebyggande arbetet inom hälso- och sjukvårdsområdet, säger Hans Beyer, Chief Sustainability Officer på SEB.
Majoriteten av sjukvårdens resurser går till att vårda de som redan är sjuka och det är svårt för regionerna att finansiera preventiva vårdmodeller. Hälsoobligationen är en pilot för att testa en skalbar modell för samverkan mellan offentlig och privat sektor, där investerarna får en något högre avkastning om de förebyggande insatserna resulterar i lägre sjukvårdskostnader.
Utgivningen av den första Hälsoobligationen har skett i ett nära samarbete mellan Region Stockholm, Skandia, som investerar i obligationen, och SEB som fungerat som strukturell rådgivare och finansiell intermediär.
Förebyggande insatser
Obligationen är på 30 miljoner kronor och löper under fem år. Pengarna ska användas för förebyggande, livsstilsfrämjande insatser för upp till 925 individer som befinner sig i riskzonen för att utveckla diabetes typ 2. De ska fångas upp genom en hälsoenkät och provtagning som bekräftar att de ligger i riskzonen. På basen av det får deltagarna träffa en hälsocoach som tar fram en personlig hälsoplan samt ett "hälsosaldo" för att handla upp livsstilsfrämjande tjänster inom områden som fysisk aktivitet, kost, sömn, stress etcetera. 
Om projektet faller väl ut och leder till kostnadsbesparingar för Region Stockholm får Skandia som investerare en avkastning som är något högre än vad Region Stockholm skulle ha betalat för en vanlig upplåning. Om de positiva hälsoeffekterna, och därmed kostnadsbesparingarna uteblir, får Skandia en negativ avkastning.
– Det här är en unik finansieringsmodell som erbjuder en riskdelning för regionen och möjliggör prevention i stor skala vilket på lång sikt både minskar mänskligt lidande och sparar kostnader, säger Hans Beyer.


För mer information kontakta
Frank Hojem, Group Cmmunication Officer
070-763 9947
frank.hojem@seb.se
Presskontakt
Niklas Magnusson, Presschef
070-763 8243
niklas.x.magnusson@seb.se
SEB är en ledande nordisk finansiell koncern. Vi tror starkt på att entreprenöriellt tänkande och innovativa företag behövs för att skapa en bättre värld, och med ett långsiktigt perspektiv stöttar vi våra kunder i både med- och motgång. I Sverige och i de baltiska länderna erbjuder vi ett stort spann av finansiella tjänster och rådgivning. I Danmark, Finland, Norge, Tyskland och Storbritannien är vi inriktade på företagsaffären och investment banking utifrån ett fullservicekoncept till företag och institutioner. Vår internationella prägel återspeglas i ett 20-tal kontor världen över med cirka 15 000 medarbetare. Den 31 mars 2020 uppgick koncernens balansomslutning till 3 286 miljarder kronor och förvaltat kapital till 1 758 miljarder kronor. Läs mer om SEB på http://www.sebgroup.com/sv..
Om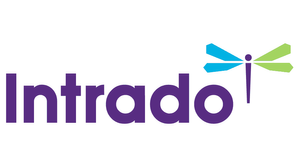 GlobeNewswire
One Liberty Plaza - 165 Broadway
NY 10006 New York
https://globenewswire.com
GlobeNewswire is one of the world's largest newswire distribution networks, specializing in the delivery of corporate press releases financial disclosures and multimedia content to the media, investment community, individual investors and the general public.