Schibsted announces Grethe Malkmus as EVP and Chief People & Communication Officer
Grethe Malkmus joins the Schibsted Executive Management Team to lead Schibsted's People and Communication function. She has held several positions within the company and most recently served as SVP People & Culture. She joins the Executive Management Team following Mette Krogsrud's decision to leave Schibsted.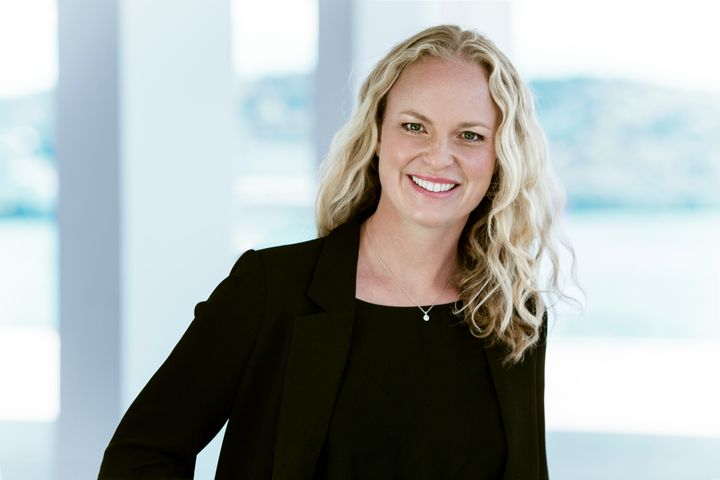 Grethe Malkmus comes from the position of SVP People and Culture, where she has been in charge of Business HR Delivery for Schibsted. She has also been SVP Organisational Development for Schibsted News Media, and Director of HR and Organisational Development for VG. Before joining Schibsted, Malkmus worked for Amedia, holding several positions including Director of HR and Communications. She has also worked as a business strategy consultant, has been Board Member for the Norwegian Media Businesses' Association, and holds an MSc in International Business from the University of Surrey.
"I am very happy to welcome a new member to the Schibsted leadership team from within our own ranks. Several really strong internal candidates were in the contest, something that shows how well Mette Krogsrud has nurtured talent within the organisation. It also means that Grethe will have a splendid team with her to take the People and Communication function further, something I am certain she will handle with excellence. Grethe has broad experience from Schibsted and from other companies and industries, and she has all the professional and personal capabilities needed to execute our many exciting plans ahead", says Kristin Skogen Lund, CEO of Schibsted.
"I relish this chance to take on a role that is genuinely inspiring, exciting and meaningful. It'll be my task to build on the huge strengths of the People and Communication team, helping Schibsted realise its ambitions as an employer and as a family of brands. I'm honoured to be given this unique opportunity", says Grethe Malkmus.
Grethe Malkmus will assume her new position on October 1.
Contacts
Grethe Malkmus, appointed EVP, Chief People & Communication Officer
Mail: grethe.malkmus@schibsted.com
Tel: +47 91 56 51 59

Øyvind Vormeland Salte, Head of External and CEO Communication
Mail: oyvind.salte@schibsted.com
Tel: +47 99 23 90 21

About Schibsted

Schibsted
Akersgata 55
0180 Oslo
https://schibsted.com/
Schibsted er en familie av digitale merkevarer med en sterk nordisk posisjon og omtrent 6000 ansatte. Millioner av mennesker bruker daglig våre tjenester gjennom markedsplasser som Finn og Blocket, mediehus som VG, Aftenposten, Svenska Dagbladet og Aftonbladet, og digitale tjenester som Lendo, Prisjakt og Helthjem. Vi hjelper også nye og lovende selskaper å vokse. Vårt felles formål, "empowering people in their daily lives", springer ut av vår mediearv og vår evne til stadig forandring. Vår ambisjon er å bidra til positive endringer og et samfunn bygget på transparens og tillit. 
Schibsted er notert på Oslo Børs og har en stor eierandel i Adevinta, et konsern som ble skilt ut av Schibsted og notert som et eget selskap i 2019.