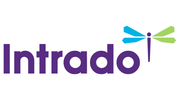 Saniona publicerar sin delårsrapport för det tredje kvartalet 2020
PRESSMEDDELANDE
30 november 2020
Finansiella nyckeltal
Jan - sep 2020 (jan - sep 2019)
Nettoomsättningen uppgick till 4,6 MSEK (2,7)
EBIT uppgick till -97,0 MSEK (-75,8)
Periodens resultat uppgick till -117,3 MSEK (-72,3)
Resultat per aktie uppgick till -3,47 SEK (-2,89)
Resultat per aktie efter utspädning uppgick till -3,47 SEK (-2,89)
Q3 2020 (Q3 2019)
Nettoomsättningen uppgick till 2,2 MSEK (0,3)
EBIT uppgick till -40,9 MSEK (-26,0)
Periodens resultat uppgick till -52,7 MSEK (-27,7)
Resultat per aktie uppgick till -1,24 SEK (-1,00)
Resultat per aktie efter utspädning uppgick till -1,24 SEK (-1,00)
Väsentliga händelser under tredje kvartalet 2020
Den 10 augusti 2020 meddelade Saniona att bolaget tillförts 65 miljoner USD (cirka 567 MSEK) genom en riktad nyemission till ett syndikat av amerikanska och internationella institutionella investerare och sektor-specialister. RA Capital Management agerade ankarinvesterare i den riktade emissionen som även tecknades av bland annat Pontifax Venture Capital och New Leaf Venture Partners tillsammans med andra amerikanska och internationella investerare, däribland Andra AP-fonden (AP2), Tredje AP-fonden (AP3) och Fjärde AP-fonden (AP4).
Den 26 augusti 2020 tillkännagav Saniona en förstärkning av ledningsgruppen genom rekrytering av Jason A. Amello som Chief Financial Officer, Trista Morrison som Chief Communications Officer och Linea Aspesi som Chief Human Resources Officer.
Den 23 september 2020 upphörde inlösenperioden för Sanionas teckningsoptioner av serie TO2, vilka utfärdades i samband med Sanionas föresträdesemission och riktade nyemission under första kvartalet 2020. Sammanlagt utnyttjades 1 329 141 teckningsoptioner av serie TO2, vilket motsvarar en teckningsgrad om cirka 90 procent. Saniona tillförs därmed 33,2 MSEK (3,6 miljoner USD) före emissionskostnader om cirka 0,4 MSEK.      
Väsentliga händelser efter periodens utgång
Den 9 oktober 2020 meddelade Saniona att bolaget mottagit ett skriftligt besked från det amerikanska läkemedelsverket FDA som svar på pre-IND-inlagor (Investigational New Drug) avseende Tesomet för Prader-Willis syndrom (PWS) respektive hypotalamisk fetma (HO). För båda indikationerna rekommenderade FDA att en stödjande Fas 2b-studie följd av en Fas 3-studie skulle inkluderas i det kliniska utvecklings­programmet. För PWS räknar Saniona med att inleda en Fas 2b-studie under första halvåret 2021. När det gäller HO håller Saniona på att sammanställa en plan att lägga fram för FDA för att säkerställa att Tesomet, efter marknadsgodkännande, endast ges till sådana patienter som det är lämpat för. När denna fråga behandlats räknar Saniona med att även Fas 2b-studien på HO ska kunna inledas under första halvåret 2021.
Den 9 november 2020 meddelade Saniona att man renodlat sin pipeline för att anpassa sin forskning i tidig fas till den strategiska inriktningen på sällsynta sjukdomar. Saniona återfick de exklusiva, globala rättigheterna till sitt program för negativa allosteriska GABAa5-modulatorer ("GABAa5-programmet") från Boehringer Ingelheim, som avbröt detta samarbete av strategiska skäl. I och med att GABAa5-programmet avslutades erhöll Saniona rättigheterna till en portfölj omfattande mer än 800 molekyler. Det samarbete som Saniona och Boehringer Ingelheim inledde 2020 påverkas inte utan fortsätter enligt plan. Oberoende av detta valde Saniona och University of Pennsylvanias Treatment Research Center (TRC) att gemensamt avsluta sitt samarbete kring utvecklingen av NS2359 mot kokainberoende. Saniona kommer nu att undersöka i vilken mån tillgångarna från GABAa5-programmet och NS2359 är tillämpliga inom sällsynta sjukdomar.
Den 23 november 2020 rapporterade Saniona positiva topline-resultat från den öppna förlängningsstudien med Tesomet på patienter med hypotalamisk fetma (HO). För patienter som behandlades med Tesomet under nästan ett år (24 veckor dubbelblind del följt av 24 veckor öppen förlängning) påvisades statistiskt signifikanta och kliniskt meningsfulla minskningar av kroppsvikt och midjeomfång, liksom en förbättrad glykemisk kontroll. Tesomet tolererades väl och inga skillnader av klinisk betydelse kunde noteras avseende hjärtfrekvens eller blodtryck under studiens lopp.
"Under det tredje kvartalet fortsatte vi vår omvandling av Saniona till ett fullt integrerat läkemedelsbolag med förmåga att upptäcka, utveckla och slutligen kommersialisera våra egna innovativa behandlingar av sällsynta sjukdomar. Särskilt uppmuntrande var de positiva resultaten från den öppna förlängningsstudien med Tesomet mot HO, som vi avser att diskutera med FDA i samband med att vi tydliggör vägen framåt inom denna sällsynta indikation", säger Rami Levin, VD för Saniona. "En av våra viktigaste framgångar under kvartalet var kapitalanskaffningen om 65 miljoner USD, vilken tillsammans med vår befintliga kassa kommer att finansiera vår nuvarande verksamhetsplan in i andra halvåret 2022, i enlighet med den ursprungliga planen. Vi är övertygade om att tillgång till den amerikanska finansmarknaden, liksom amerikanska patienter och läkare, kommer att ha avgörande betydelse för Sanionas möjligheter att fullgöra sin potential på lång sikt. Vi fortsätter därför att stärka vårt team i USA och överväger möjligheten notera bolagets aktie på Nasdaq USA, utöver den redan befintliga noteringen på Nasdaq Stockholm.
En dubbel notering för med sig ett flertal möjliga fördelar, däribland en ökad synlighet och tillgång till ett större antal potentiella investerare, samt en potentiellt förbättrad likviditet (handelsvolym) från olika marknader med skilda makroekonomiska villkor som gör det möjligt för investerare att köpa och sälja aktier på endera börsen.
För mer information, vänligen kontakta
Trista Morrison, Chief Communications Officer. Kontor: + 1 (781) 810-9227. e-post: trista.morrison@saniona.com
Denna information är sådan information som Saniona AB (publ) är skyldigt att offentliggöra enligt EU:s marknadsmissbruksförordning. Informationen lämnades, genom ovanstående kontaktpersons försorg, för offentliggörande den 30 november 2020 kl. 08:00 CET.
Om Saniona
Saniona är ett biofarmaceutiskt företag som fokuserar på att upptäcka, utveckla och leverera innovativa behandlingar för patienter med sällsynta sjukdomar världen över. Bolagets huvudkandidat, Tesomet, befinner sig i klinisk fas avseende de sällsynta sjukdomarna Prader-Willis syndrom och hypotalamisk fetma. Saniona har även en bred pipeline baserad på den egna plattformen för läkemedelsupptäckt inom jonkanaler, där huvudkandidaten SAN711 ska inleda Fas 1-studier på sällsynta neuropatiska sjukdomar. Saniona avser att utveckla och kommersialisera sina produkter inom sällsynta sjukdomar internt. Andra program har utlicensierats, vilket kan tillföra ytterligare intäkter i framtiden. Saniona är baserat i Köpenhamn i Danmark och i Boston, Mass. i USA. Bolagets aktier är noterade på Nasdaq Stockholm Small Cap (OMX: SANION). Läs mer på www.saniona.com.
Bilaga

Om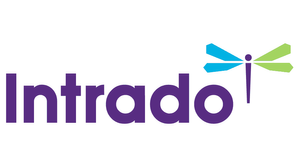 GlobeNewswire
One Liberty Plaza - 165 Broadway
NY 10006 New York
https://globenewswire.com
GlobeNewswire is one of the world's largest newswire distribution networks, specializing in the delivery of corporate press releases financial disclosures and multimedia content to the media, investment community, individual investors and the general public.