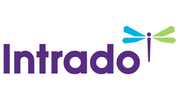 Saniona publicerar sin delårsrapport för det andra kvartalet 2021
PRESSMEDDELANDE
26 augusti 2021
Q2 2021 (Q2 2020)
Intäkter uppgick till 1,9 MSEK (2,0 M)
Rörelseresultat uppgick till -103,6 MSEK (-26,0 M)
Periodens resultat uppgick till -103,9 MSEK (-23,9 M)
Resultat per aktie uppgick till -1,67 SEK (-0,81)
Resultat per aktie efter utspädning uppgick till -1,67 SEK (-0,81)
H1 2021 (H1 2020)
Intäkter uppgick till 5,3 MSEK (4,4 M)
Rörelseresultat uppgick till -197,7 MSEK (-53,5 M)
Periodens resultat uppgick till -187,3 MSEK (-19,3 M)
Resultat per aktie uppgick till -3,00 SEK (0,65)
Resultat per aktie efter utspädning uppgick till -3,00 SEK (0,65)
Väsentligahändelser under Q2 2021
Saniona uppnådde en viktig milstolpe i och med starten av enkliniskFas 1-studie med SAN711, en jonkanalsmodulator som kan bli användbar för behandling av sällsynta neuropatiska sjukdomar. Det är den första helägda tillgången från vår proprietära plattform för läkemedelsupptäckt inom jonkanaler som tar steget in i en klinisk fas. Data från studien förväntas under första halvan av 2022.
Saniona presenterade ett antal framsteg mot attinledakliniskaprövningariFas 2 med Tesomet för hypotalamisk fetma (HO) och Prader-Willis syndrom (PWS). Ett partnerskap tillkännagavs med stiftelsen Foundation for Prader-Willi Research för att öka kännedomen om kliniska prövningar och ett besked avseende tillverkning mottogs från det amerikanska läkemedelsverket FDA med anledning av övergången från tablett till kapsel. Båda de kliniska prövningarna i Fas 2 förväntas starta under andra halvåret 2021. Topline-resultat förväntas bli tillgängliga under första halvåret 2023 för PWS-studien och andra halvåret 2023 för HO-studien.
Saniona presenteradeprekliniskaresultatfrånsittjonkanalsprogram SAN903 i en modell av idiopatisk lungfibros vid American Society of Pharmacology and Experimental Therapeutics årsmöte (ASPET). SAN903 väntas komma in i Fas 1 under andra halvåret 2022. Saniona presenterade även prekliniska data för SAN711 i en modell av neuropatisk ansiktssmärta vid en kongress för det välrenommerade European Academy of Neurology (EAN).
Saniona anordnade en forsknings- ochutvecklingsdag där bolagets plattform för läkemedelsupptäckt inom jonkanaler presenterades. Presentationerna lyfte bland annat fram IONBASE™-databasen, som nu omfattar över 20 000 proprietära molekyler inriktade mot olika jonkanaler.
Saniona gav en uppdateringfrån sin samarbetspartner Medix om att en mexikansk regulatorisk kommitté begärt in ytterligare uppgifter, vilket innebär att det emotsedda slutgiltiga beslutet från Mexiko om tesofensin för behandling av fetma kan bli försenat till 2022.
Saniona lyckades framgångsriktavyttrasittinnehav i Scandion Oncology, som knoppades av från bolaget 2017, genom att sälja återstående aktier i ordinarie börshandel.
Saniona erhöllenmindreägarandeliCephagenix i enlighet med villkoren i det tidigare meddelade samarbetsavtalet från februari 2020. Genom detta avtal bildades Cephagenix för att undersöka möjligheterna att behandla migrän med jonkanalsmodulatorer.
Händelserefterrapportperiodensutgång
Saniona erhöll särläkemedelsklassning från FDA för Tesomet som behandling av HO. Tesomet är det första och enda prövningsläkemedlet för HO som erhållit särläkemedelsklassning.
Saniona tecknade ett icke-utspädandetidsbestämtlån om 87 miljoner SEK (10 miljoner USD) med Formue Nord Fokus A/S för att finansiera nya aktiviteter som ska påskynda genomförandet av de kliniska utvecklingsprogrammen.


Kommentarfrån VD
"Under första halvåret 2021 och därefter har Saniona gjort avgörande framsteg i både kliniskt och regulatoriskt avseende, i och med att Tesomet fått FDA:s särläkemedelsklassning inom såväl hypotalamisk fetma som Prader-Willis syndrom. Klassningarna ger oss en stark position när vi nu förbereder starten av Fas 2b-studier med Tesomet inom både HO och PWS innan årets slut", säger Rami Levin, Sanionas VD och koncernchef. "Under andra kvartalet har vi dessutom inlett en Fas 1-studie med SAN711 som är den andra helägda och proprietära tillgången i vår pipeline som tar steget in i klinisk fas. SAN711 är vår lead-molekyl från plattformen för läkemedelsupptäckt inom jonkanaler, en molekyl som redan har genererat ett antal ytterligare tillgångar i upptäcktsfas och preklinisk fas som kommer att hålla vår pipeline igång långt in i framtiden."
Läs rapporten i sin helhet genom att klicka på bifogad pdf nedan.
Förytterligare information, vänligenkontakta
Trista Morrison, Chief Communications Officer, Saniona. Kontor: + 1 (781) 810-9227. E-post: trista.morrison@saniona.com
Informationenärsådansom Saniona AB (publ) ärskyldigtattoffentliggöraienlighet med EU:sförordning om marknadsmissbrukochlagen om värdepappersmarknaden.Informationenlämnades, genomovanståendekontaktpersonsförsorg, föroffentliggörande den 26 augusti 2021 kl. 08.00 CEST.
Om Saniona
Saniona är ett biofarmaceutiskt företag i klinisk utvecklingsfas som fokuserar på att upptäcka, utveckla och kommersialisera innovativa behandlingar för patienter som lider av sällsynta sjukdomar, för vilka det saknas behandlingsalternativ. Bolagets huvudkandidat, Tesomet, undergår just nu kliniska studier i mellanfas på hypotalamisk fetma och Prader-Willis syndrom – allvarliga, sällsynta sjukdomar som kännetecknas av svårhanterlig viktuppgång, störningar i metabolisk funktion och okontrollerbar hunger. Saniona har utvecklat en motor för jonkanalläkemedel som är förankrad i IONBASE, Sanionas databas med mer än 130 000 jonkanalmodulatorer, varav mer än 20 000 proprietära jonkanalsmodulatorer. Genom sin jonkanalsexpertis utvecklar Saniona två helägda jonkanalmodulatorer, SAN711 och SAN903. Läkemedelskandidaten SAN711 genomgår klinisk prövning i Fas 1, med möjliga tillämpningar inom behandlingen av sällsynta neuropatiska sjukdomar. SAN 903, mot sällsynta inflammatoriska, fibrotiska och hematologiska sjukdomar, avanceras i preklinisk utveckling. Under ledning av ett erfaret vetenskapligt och operativt team har Saniona en etablerad forskningsorganisation i Köpenhamn och huvudkontor nära Boston, Massachusetts, USA. Bolagets aktie är listad på Nasdaq Stockholm Small Cap (OMX: SANION). Läs mer på www.saniona.com.
Bilaga
För att se det här innehållet från www.globenewswire.com måste du ge ditt medgivande sidans topp.
För att se det här innehållet från ml-eu.globenewswire.com måste du ge ditt medgivande sidans topp.
Om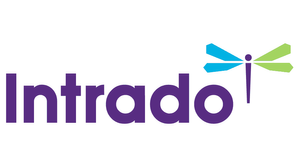 GlobeNewswire
One Liberty Plaza - 165 Broadway
NY 10006 New York
https://globenewswire.com
GlobeNewswire is one of the world's largest newswire distribution networks, specializing in the delivery of corporate press releases financial disclosures and multimedia content to the media, investment community, individual investors and the general public.