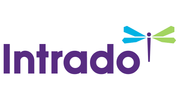 Saniona anordnar Forsknings- och Utvecklingsdag om hur expertis inom jonkanaler kan utnyttjas för att behandla sällsynta sjukdomar
PRESSMEDDELANDE
12 maj 2021
Det digitala evenemanget äger rum torsdagen 20 maj 2021, kl. 11.00 EDT / 17.00 CEST

Saniona (OMX: SANION), ett biofarmaceutiskt företag med klinisk utveckling fokuserad på sällsynta sjukdomar, meddelar idag att man kommer anordna en digital FoU-dag på torsdagen den 20 maj 2021, kl. 11.00 EDT / 17.00 CEST.
Evenemanget kommer att kretsa kring bolagets plattform för läkemedelsupptäckt inom jonkanaler och pipeline i tidig fas. Bland talarna finns medlemmar i Sanionas forskningsteam och verkställande ledning samt den ledande opinionsbildaren (Key Opinion Leader, KOL) inom jonkanaler Heike Wulff, Ph.D., professor i farmakologi vid University of California (UC) Davis School of Medicine. Presentationerna kommer att avhandla följande ämnen:
Den outnyttjade potentialen hos jonkanaler
Sanionas plattform för läkemedelsupptäckt inom jonkanaler
SAN903 (preklinisk) för behandling av sällsynta inflammatoriska/fibrotiska sjukdomar
SAN711 (preklinisk, planerad Fas 1) för behandling av sällsynta neuropatiska sjukdomar
Dr. Wulff och Sanionas ledningsgrupp kommer att finnas tillgängliga för att svara på frågor efter presentationerna.
För att anmäla dig till FoU-dagen, klicka här.
KOL – biografi
Heike Wulff, Ph.D., tog apotekarexamen och beviljades behörighet 1994 vid farmaceutiska fakulteten på Christian-Albrechts-Universitetet i Kiel i Tyskland. Hon fick sin doktorsexamen i medicinsk kemi i Kiel 1998. Därefter bedrev hon postdoktoral forskning i Dr. K. George Chandys laboratorium vid Institutionen för fysiologi och biofysik vid University of California, Irvine. Efter utbildning inom molekylärbiologi, elektrofysiologi och immunologi erhöll Dr. Wulff en tjänst som docent vid University of California (UC), Davis. Hon blev fast anställd 2008 och är idag professor i farmakologi vid UC Davis, där hon håller i läkarlinjens farmakologikurs och undervisar medicinestuderande, kemistudenter på grundutbildningsnivå och forskarstuderande i grundläggande farmakologi, farmakokinetik, läkemedelsutveckling och medicinsk kemi. Dr. Wulffs forskning fokuserar på kaliumkanalernas farmakologi och utformningen av nya jonkanalsmodulerande läkemedel och verktygsmolekyler. Hon är författare till 175 fackgranskade artiklar om spännings- och Ca2+-aktiverade K+-kanaler och hör enligt Clarivates analys 2020 till den högst rankade procenten av mest citerade forskare inom sitt område.
För ytterligare information, vänligen kontakta
Trista Morrison, Chief Communications Officer, Saniona. Kontor: + 1 (781) 810-9227. Epost: trista.morrison@saniona.com
Informationen lämnades, genom ovanstående kontaktpersons försorg, för offentliggörande 12 maj 2021 kl. 14.00 CEST.
Om Saniona
Saniona är ett biofarmaceutiskt företag som fokuserar på att upptäcka, utveckla och leverera innovativa behandlingar för patienter med sällsynta sjukdomar världen över. För bolagets huvudkandidat, Tesomet, genomförs kliniska studier i mellanfas avseende de sällsynta sjukdomarna hypotalamisk fetma och Prader-Willis syndrom, allvarliga sällsynta sjukdomar som kännetecknas av okontrollerbar hunger och svårhanterlig viktuppgång. Sanionas robusta plattform för läkemedelsupptäckt har genererat ett bibliotek av mer än 20 000 proprietära jonkanalsmodulatorer - en i huvudsak outnyttjad läkemedelsklass som är vetenskapligt validerad. Läkemedelskandidaten SAN711 ska inleda fas 1-studier på sällsynta neuropatiska sjukdomar, och SAN 903 mot sällsynta inflammatoriska och fibrotiska sjukdomar avanceras i prekliniska studier. Under ledning av ett erfaret vetenskapligt och operativt team har Saniona en etablerad forskningsorganisation i Köpenhamn, och håller på att bygga upp företagets huvudkontor i Boston-området i Massachusetts, USA. Företagets aktie är listad på Nasdaq Stockholm Small Cap (OMX: SANION). Läs mer på www.saniona.com.
Bilaga
För att se det här innehållet från www.globenewswire.com måste du ge ditt medgivande sidans topp.
För att se det här innehållet från ml-eu.globenewswire.com måste du ge ditt medgivande sidans topp.
Om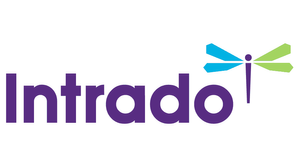 GlobeNewswire
One Liberty Plaza - 165 Broadway
NY 10006 New York
https://globenewswire.com
GlobeNewswire is one of the world's largest newswire distribution networks, specializing in the delivery of corporate press releases financial disclosures and multimedia content to the media, investment community, individual investors and the general public.