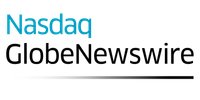 Resverlogix Announces FDA Confirmation Regarding Filing Pathway for Apabetalone
CALGARY, Alberta, June 14, 2018 (GLOBE NEWSWIRE) -- Resverlogix Corp. ("Resverlogix" or the "Company") (TSX:RVX) announced today that it has received confirmation from the U.S. Food and Drug Administration ("FDA") that BETonMACE, Resverlogix's on-going Phase 3 study, if successful, is likely to support the filing and approval of a New Drug Application ("NDA"). The statistical analysis plan and endpoints proposed by the Company were reviewed and accepted by the Division of Cardiovascular and Renal Products ("DcaRP") of the FDA. The exact indication to be sought by the Company, and to be reviewed by the FDA, would be driven by the study's results.
The ongoing Phase 3 BETonMACE trial has enrolled its planned target of over 2,400 patients. The trial patients are high-risk cardiovascular disease ("CVD") patients with type 2 Diabetes Mellitus ("DM") and low levels of high-density lipoprotein ("HDL") who have recently (within 7-90 days) experienced an acute coronary syndrome (myocardial infarction or unstable angina). These patients are at very high CVD risk despite standard of care treatment. The primary endpoint of the BETonMACE trial is designed to establish a relative risk reduction ("RRR") of Major Adverse Cardiac Events ("MACE"), narrowly defined as a single composite endpoint of cardiovascular death, non-fatal myocardial infarction or stroke. BETonMACE is an event-driven trial, and with recruitment complete, continues to accumulate MACE towards the required number.
"We are excited to receive feedback from the FDA that confirms the path forward for filing of an NDA for apabetalone, the first selective BET inhibitor for the treatment of high-risk cardiovascular disease. The FDA's feedback is similar to that received previously from European authorities. We are now focused on completing the BETonMACE study together with other activities required for NDA and Marketing Authorisation Application ("MAA") filings," stated Donald McCaffrey, President and CEO of Resverlogix.
About Resverlogix
Resverlogix is developing apabetalone (RVX-208), a first-in-class, small molecule that is a selective BET (bromodomain and extra-terminal) inhibitor. BET bromodomain inhibition is an epigenetic mechanism that can regulate disease-causing genes. Apabetalone is a BET inhibitor selective for the second bromodomain (BD2) within the BET proteins. This selective inhibition of apabetalone on BD2 produces a specific set of biological effects with potentially important benefits for patients with high-risk cardiovascular disease, diabetes mellitus, chronic kidney disease, end-stage renal disease treated with hemodialysis, neurodegenerative disease, Fabry disease, peripheral artery disease and other orphan diseases, while maintaining a well described safety profile. Apabetalone is currently being studied in a Phase 3 trial, BETonMACE, in high-risk CVD patients with type 2 DM and low levels of high-density lipoprotein (HDL). In BETonMACE approximately 11% of the participants have chronic kidney disease.
Resverlogix common shares trade on the Toronto Stock Exchange (TSX:RVX).
Follow us on Twitter: @Resverlogix_RVX
For further information please contact:
Investor Relations
Email:ir@resverlogix.com
Phone: 403-254-9252
Or visit our website: www.resverlogix.com
This news release may contain certain forward-looking information as defined under applicable Canadian securities legislation, that are not based on historical fact, including without limitation statements containing the words "believes", "anticipates", "plans", "intends", "will", "should", "expects", "continue", "estimate", "forecasts" and other similar expressions. In particular, this news release includes forward looking information relating to the BETonMACE study, the filing and approval of an NDA and/or MAA, and  the potential role of apabetalone in the treatment of CVD, DM, chronic kidney disease, end-stage renal disease treated with hemodialysis, neurodegenerative disease, Fabry disease, peripheral artery disease and other orphan diseases. Our actual results, events or developments could be materially different from those expressed or implied by these forward-looking statements. We can give no assurance that any of the events or expectations will occur or be realized. By their nature, forward-looking statements are subject to numerous assumptions and risk factors including those discussed in our Annual Information Form and most recent MD&A which are incorporated herein by reference and are available through SEDAR at www.sedar.com. The forward-looking statements contained in this news release are expressly qualified by this cautionary statement and are made as of the date hereof. The Company disclaims any intention and has no obligation or responsibility, except as required by law, to update or revise any forward-looking statements, whether as a result of new information, future events or otherwise.
---
This announcement is distributed by Nasdaq Corporate Solutions on behalf of Nasdaq Corporate Solutions clients.
The issuer of this announcement warrants that they are solely responsible for the content, accuracy and originality of the information contained therein.
Source: Resverlogix Corp via Globenewswire

About GlobeNewswire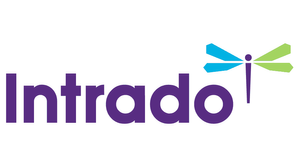 GlobeNewswire
One Liberty Plaza - 165 Broadway
NY 10006 New York
https://globenewswire.com
GlobeNewswire is one of the world's largest newswire distribution networks, specializing in the delivery of corporate press releases financial disclosures and multimedia content to the media, investment community, individual investors and the general public.