Research partnership between McLaren Formula 1 and Avinor
McLaren is famous for its sports cars and historic achievements in Formula 1. Now Avinor has established a research partnership with McLaren Applied Technology and Deloitte in the UK.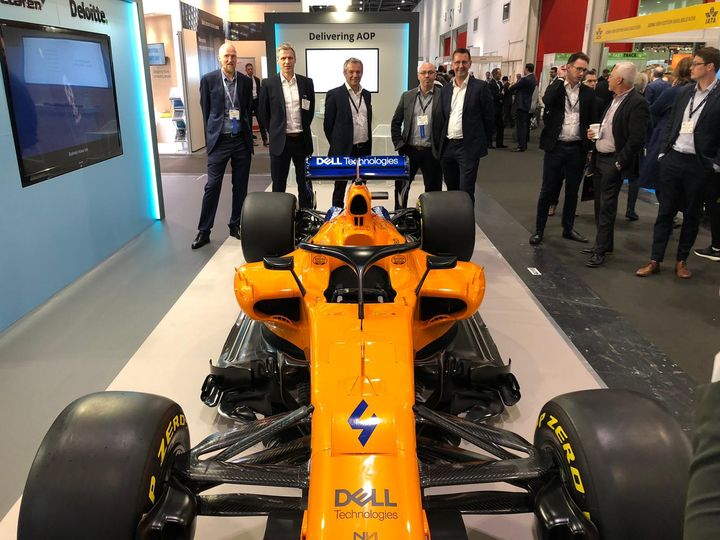 Formula 1 is a technological race where the teams laser-scan track conditions, monitor weather data during the race, constantly monitor their competitors and receive information from the cars' several thousand sensors both during and after the race. It is a highly optimised sport, where the driver is continuously informed from the "race strategist" in the advanced data centre when he should change tyres, which position he should take, etc. Everything is controlled by an advanced computer simulation model that performs analyses in real time and provides new predictions on what is most likely to win the race. This is not unlike what we do to manage air traffic, but they are nevertheless two completely different operations.
Goal of developing new simulation tools
"Along with McLaren and their partner Deloitte, over the past year we have discussed whether aviation could learn from Formula 1 and its advanced technology. The answer is likely yes, and we have joined forces in a limited research project to try out analysis and simulation models for the turnaround process at Oslo Airport, more specifically AOP, Airport Operational Procedure," says IT Director with Avinor, Brede Nielsen.
The work is a continuation of the ACDM concept that currently depends on a lot of manual input from the players at the airports. By trying out their methods, in combination with using all the data we currently have on traffic flow, the goal is to develop new simulation tools that optimise turnaround and minimise delays for the airports.
For McLaren/Deloitte this is an opportunity to try out the technology in other sectors. To them Avinor is an interesting partner because we have an advanced analysis environment and are unique with our network of airports with common information systems.
Om The Avinor Group

The Avinor Group
Dronning Eufemias gate 6
0191 Oslo
+47 67 03 00 00
https://avinor.no/en/corporate/about-us/the-avinor-group/about-the-company
Avinor is a wholly-owned state limited company under the Norwegian Ministry of Transport and Communications and is responsible for 44 state-owned airports.


Avinor has taken a leading role in reducing climate gas emissions from the aviation industry, including the development of electric aircrafts and supplying sustainable jet-biojetfuel.


Avinor provides safe and efficient travels for around 50 million passengers annually, half of which travel to and from Oslo Airport.


Over 3000 employees are responsible for planning, developing and operating an efficient airport and air navigation service. Avinor is financed via airport charges and commercial sales.  The air navigation services is organized as ​subsidiary wholly-owned by Avinor. Avinor's headquarter is in Oslo.