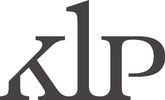 Quarterly results affected by weak equity markets and higher interest rates
KLP's first-quarter results were affected by weaker equity markets and higher interest rates. Good buffers built up in good times provide stability our fund management, and the rise in interest rates we are now seeing will result in higher revenues going forward. The first quarter saw large inflows into KLP's funds, making the company the largest in Norway in sales to the retail market.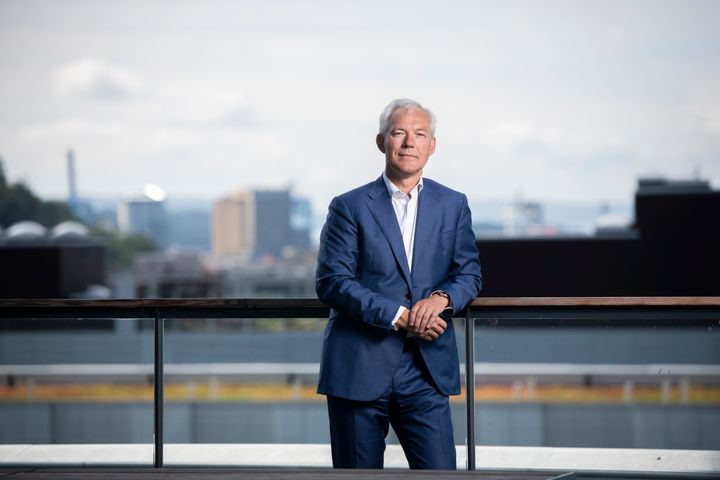 KLP delivered a negative returns result of NOK -7.9 billion in the first quarter. We are therefore withdrawing NOK 7.9 billion from the buffer fund to deliver the return the company has guaranteed to its customers. The return on the common portfolio was minus 0.75 per cent. Figures in brackets give values for the corresponding period in 2021.

"The rise in interest rates and the introduction of a common buffer fund have helped to strengthen our capital adequacy despite the fall in the equity markets. We have solid financial buffers which safeguard customers' pension savings in periods of negative market movements, so we can cope with the turbulence we are experiencing," says Group CEO Sverre Thornes.
The global economy has been heavily affected by the war in Ukraine and rising prices. This has resulted in some big falls in the equity markets and higher interest rates.
"The interest rate rise will give us higher revenues going forward and will help to limit our customers' pension costs. It is also pleasing to see that savings held up well in the retail market in the first quarter, and that KLP was the provider that sold the most funds in Norway (NOK 4.5 billion) for the first time," says Thornes.
Key figures after the first quarter of 2022
At the end of the first quarter of 2022, KLP had total assets of NOK 902.9 billion, an increase of NOK 1.6 billion in the first quarter.
After the first quarter of 2022, the return was minus 0.75 per cent.
Strong solvency capital coverage of 332 per cent.
Results from the subsidiaries
Developments in KLP's subsidiaries are going well and the companies are steadily taking more market share, but here too the results are affected by the turbulence in the financial markets.
KLP Skadeforsikring is doing well on the insurance side and gaining market share, but once again the weak financial markets are pulling profits down. The first quarter produced a pre-tax operating profit of NOK -24.3 (71.6) million.
KLP Kapitalforvaltning had a total of NOK 646 billion under management at the end of the first quarter, of which NOK 135 billion is for external customers. External customers had positive net new subscriptions of NOK 4.5 billion in the quarter.
The KLP Banken Group had a pre-tax operating profit of NOK 18.3 million (48.6) in the first quarter. Satisfactory lending growth, lower interest margins, and a decrease in value in the liquidity portfolio brought about by the rise in interest rates account for the change in results from last year.
Properties managed through KLP Eiendom accounted for 14.0 per cent of the common portfolio. Property investments in the common portfolio achieved a return of 1.4 per cent in the first quarter.
Events in the first quarter
At the end of February, KLP decided to apply its exclusion policy and withdraw all investments in Russian companies. This involves 22 different companies in all, and about a third of the shares in these – those listed in London – have already been sold. Divestment from the Moscow Stock Exchange will be completed when the exchange opens and in line with what the sanction rules allow.
Contact persons for more information:
Group Chief Executive Sverre Thornes: tel. 977 44 007
Group Chief Financial Officer Aage Schaanning: tel. 905 24 312
Senior Vice-President, Finance Oliver Siem: tel. 934 31 820
Communications Advisor Roar Grønstad: tel. 918 94 003
Images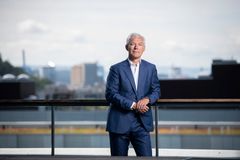 About KLP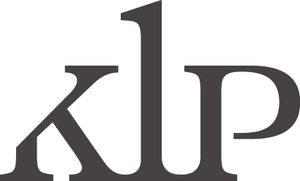 KLP
Postboks 400 Sentrum
0103 Oslo
55 54 85 00
http://www.klp.no
KLP er Norges største pensjonsselskap. Cirka 900.000 yrkesaktive og pensjonister har pensjonen sin i KLP. Selskapet eies av kommuner, fylkeskommuner, helseforetak og bedrifter som gir sine ansatte offentlig tjenestepensjon. I KLP er det å tenke samfunn, miljø og ansvarlige investeringer en del av den daglige driften.
Subscribe to releases from KLP
Subscribe to all the latest releases from KLP by registering your e-mail address below. You can unsubscribe at any time.
Latest releases from KLP
In our pressroom you can read all our latest releases, find our press contacts, images, documents and other relevant information about us.
Visit our pressroom