Qatar Airways to expand from Avinor Oslo Airport
Qatar Airways increases its capacity from Norway. From the end of March, the company will introduce four new weekly departures to Doha from Norway's main airport.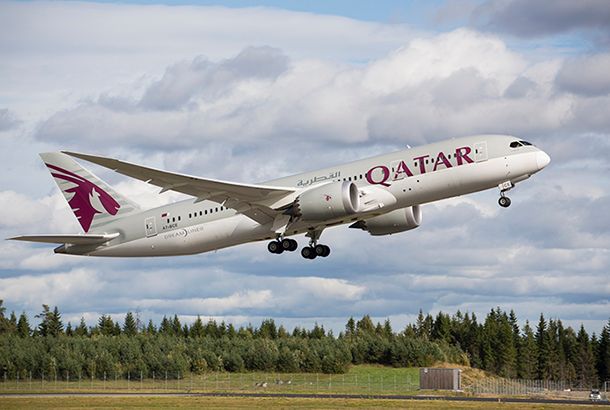 This means that the company will double the daily departures from Oslo Airport as a year-round route.
"Norway is an important market for Qatar Airways, and we therefore want to offer our passengers an even better product by flying twice daily from Oslo directly to Doha. This is an international hub that offers a global route network that many Norwegians already use," says Christian Deresjo, head of Qatar Airways in the Nordic region.
The route will be operated by the company's new and fuel-efficient Boeing 787-8 Dreamliner and Airbus A350 aircraft with space for 254 and 285 passengers respectively. This increase in capacity will also contribute to increased freight capacity for the Norwegian seafood industry to Asia.
"This is a profitable route that has become very popular among Norwegian passengers travelling on holiday or business trip. The airport in Doha is a major international hub with good connections to destinations all over the world. It also increases the opportunity to transport more Norwegian seafood to attractive markets worldwide," says Head of Traffic Development and Route Development at Avinor Oslo Airport, Gaute Skallerud Riise.
Qatar Airways also has four weekly departures with freight aircraft dedicated to the export of Norwegian seafood to Asia. 
From Doha to Oslo Airport
QR179 DOH 0140 – 0635 OSL
QR175 DOH0900 – 1355 OSL
 
From Oslo Airport to Doha
QR180 OSL0745 – 1620DOH
QR176 OSL1555 – 0030+1DOH
About The Avinor Group

The Avinor Group
Dronning Eufemias gate 6
0191 Oslo
+47 67 03 00 00
https://avinor.no/en/corporate/about-us/the-avinor-group/about-the-company
Avinor is a wholly-owned state limited company under the Norwegian Ministry of Transport and Communications and is responsible for 44 state-owned airports.


Avinor has taken a leading role in reducing climate gas emissions from the aviation industry, including the development of electric aircrafts and supplying sustainable jet-biojetfuel.


Avinor provides safe and efficient travels for around 50 million passengers annually, half of which travel to and from Oslo Airport.


Over 3000 employees are responsible for planning, developing and operating an efficient airport and air navigation service. Avinor is financed via airport charges and commercial sales.  The air navigation services is organized as ​subsidiary wholly-owned by Avinor. Avinor's headquarter is in Oslo.