Qatar Airways Cargo Commences Freighters to Harstad
Starting December 14th, Qatar Airways Cargo will launch three times weekly Boeing 777-300 passenger freighters to Harstad-Narvik Airport (EVE)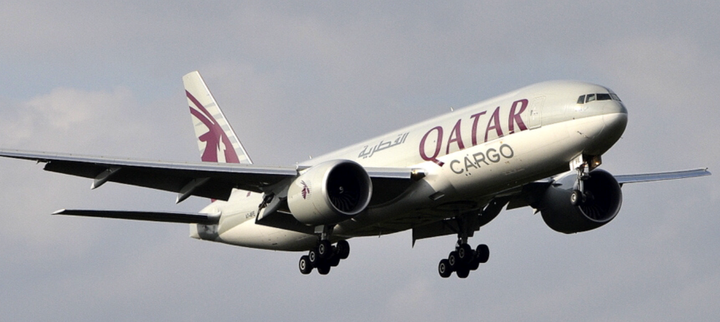 The three times weekly freighters will depart on Mondays, Tuesdays and Thursdays, providing over 150 tonnes of cargo capacity for exporters from Northern Norway each week. Seafood and salmon will account for the majority of exports on these flights. There will also be 50 tonnes available every week for imports from the airline's network into Harstad-Narvik Airport.
Mr. Guillaume Halleux, Chief Officer Cargo at Qatar Airways, said: "In cooperation with NordicGSA, our dedicated GSA for Norway, we are pleased to introduce cargo capacity and support Northern Norway's seafood and salmon exporters who will benefit from direct connection to African, Asian and Middle East markets via Doha. Our state-of-the-art Climate Control Centre has dedicated storage areas for perishables transiting the hub while the use of reefer trucks ensures a seamless cool chain for all perishable shipments."
Mr. Stig Winther, CEO at Perishable Center Nord AS, said: "Perishable Center Nord AS are very pleased to cooperate with Qatar Airways Cargo. Operating more direct routes to and from the market will mean a lot for fresh seafood businesses from the North and quality, freshness and competitiveness will definitely improve. We are looking forward to start up, develop and together with Qatar Airways Cargo make seafood from Northern Norway more available globally."
Mr. Martin Langaas, Director Traffic Development and Cargo at Avinor, said: "Our partnership with Qatar Airways Cargo has been a true success story for Avinor and the Norwegian seafood industry. With the opening of a second gateway for seafood exports, the connectivity for Norway will improve further."
Contacts
Press service for journalists
We do not answer inquiries between 2100 and 0630 unless there is a critical incident. For info regarding flights - see avinor.no and choose airport.

Tel:
+47 918 15 614
presse@avinor.no
Images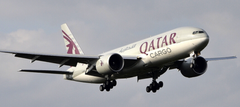 About The Avinor Group

The Avinor Group
Dronning Eufemias gate 6
0191 Oslo
+47 67 03 00 00
https://avinor.no/en/corporate/about-us/the-avinor-group/about-the-company
Avinor is a wholly-owned state limited company under the Norwegian Ministry of Transport and Communications and is responsible for 44 state-owned airports.


Avinor has taken a leading role in reducing climate gas emissions from the aviation industry, including the development of electric aircrafts and supplying sustainable jet-biojetfuel.


Avinor provides safe and efficient travels for around 50 million passengers annually, half of which travel to and from Oslo Airport.


Over 3000 employees are responsible for planning, developing and operating an efficient airport and air navigation service. Avinor is financed via airport charges and commercial sales.  The air navigation services is organized as ​subsidiary wholly-owned by Avinor. Avinor's headquarter is in Oslo.