Preparing for a different summer at Avinor's airports
This summer at Avinor's airports will be different from what passengers are used to from the time before the pandemic. Especially for those travelling to and from abroad.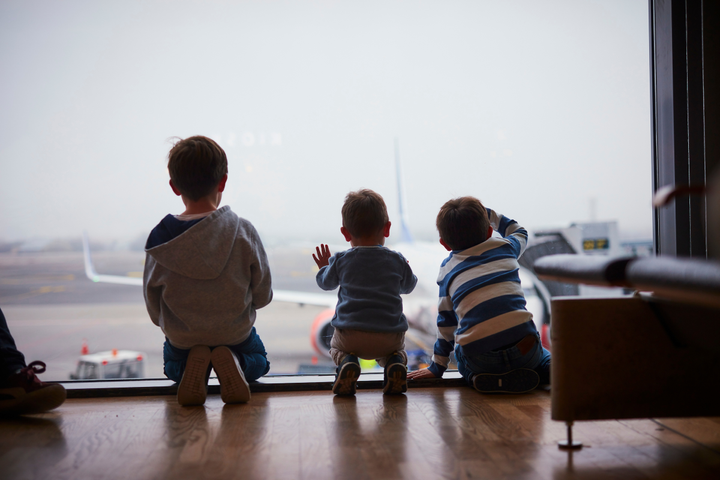 Due to the authorities' strict entry regulations and general infection control requirements, there is a need for increased document control, extended border control, testing and social distancing. For travelers abroad, queues and occasionally long waiting times are therefore expected in the time ahead.
The situation will be challenging until some of the restrictions are changed, or the controls can be automated. Avinor therefore requests that travelers prepare before their journey.
Travelling from Norway to other countries:
Check entry requirements and necessary documents for you to your destination. Note: please also check requirements for any country where you transfer flights.
Please meet up at the airport in due time for your airline to check your documents.
Most passengers have to check in via a staffed counter due to document control. Some airlines have solutions that allow you to register documentation digitally.
We advise you to follow instructions from your airline.
Entry to Norway from abroad:
You must fill out a travel registration form before you travel: https://reg.entrynorway.no/
If you have an eligible vaccination certificate, please have the certificate ready before entering the passport control.
Make all other necessary documentation ready before entering the passport control
Follow signs and guidance from staff at the airport.
There may be longer queues and waiting times.
Please pay attention to fellow travelers and use a face mask.
Avinor works closely with the police, health and other partners to give travelers as good and safe an experience as possible in the areas we have.

Domestic
For those who will travel domestically in Norway, Avinor expects a more normal situation. Domestic travelers do not need to present any special documentation and can use self-service check-in machines as usual. Those who are going to fly domestically must nevertheless be prepared for the fact that some queues may arise here as well, especially due to the social distance requirements, which mean that the travelers have to spread out over a larger area than usual.
Service offers at the airports
It's nice to be able to welcome our travelers back to our airports. Avinor wants to provide travelers with a good service offer and we have reopened a number of shops and restaurants. Travelers will find information about which service offers are available on avinor.no.
Still important with infection control
The general advice to keep your distance and stay at home if you are ill also applies when you go out and travel from Avinor's airports. Avinor has employees who help to keep their distance, but the individual is responsible for following the authorities' advice and taking others into account. We encourage the use of face masks.
We have collected a number of questions and answers on this page so that you can stay up to date on what is important to think about when you go out and travel this summer. Have a good trip and welcome back!
Kontakter
Press service for journalists
We do not answer inquiries between 2100 and 0630 unless there is a critical incident. For info regarding flights - see avinor.no and choose airport.

Tel:
+47 918 15 614
presse@avinor.no
Om The Avinor Group

The Avinor Group
Dronning Eufemias gate 6
0191 Oslo
+47 67 03 00 00
https://avinor.no/en/corporate/about-us/the-avinor-group/about-the-company
Avinor is a wholly-owned state limited company under the Norwegian Ministry of Transport and Communications and is responsible for 44 state-owned airports.


Avinor has taken a leading role in reducing climate gas emissions from the aviation industry, including the development of electric aircrafts and supplying sustainable jet-biojetfuel.


Avinor provides safe and efficient travels for around 50 million passengers annually, half of which travel to and from Oslo Airport.


Over 3000 employees are responsible for planning, developing and operating an efficient airport and air navigation service. Avinor is financed via airport charges and commercial sales.  The air navigation services is organized as ​subsidiary wholly-owned by Avinor. Avinor's headquarter is in Oslo.