Otobong Nkanga, laureate of the Lise Wilhelmsen Art Award, to open her new show at Henie Onstad Kunstsenter
Uncertain Where the Next Wind Blows will be the artist's first solo exhibition in Norway.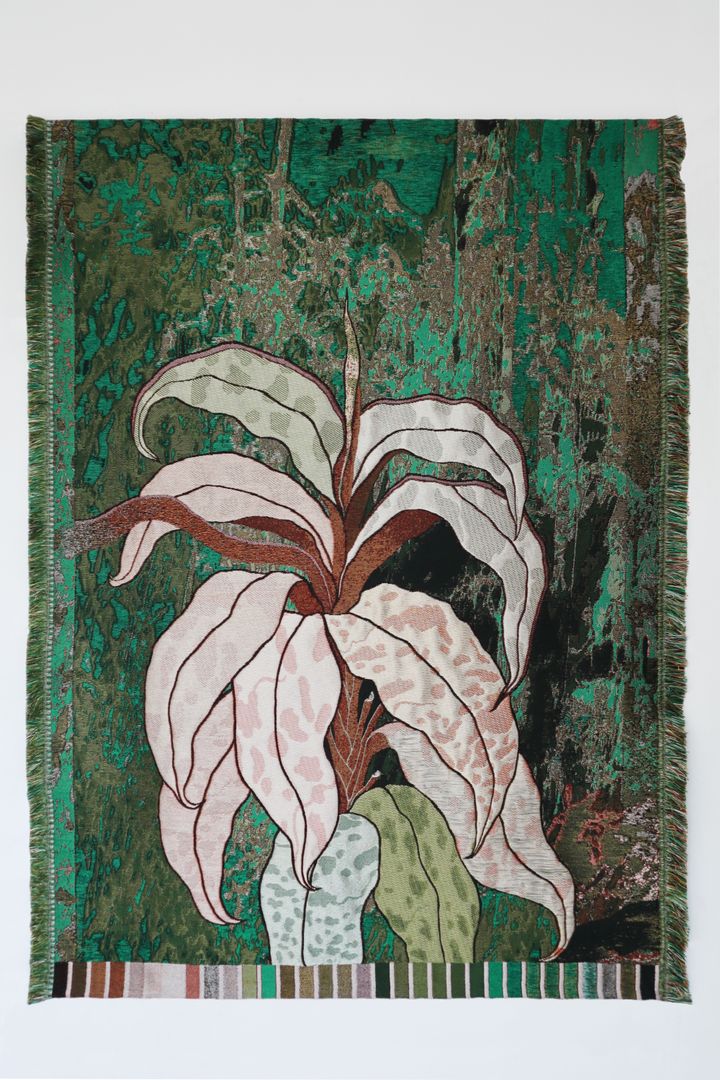 Opening November 13, the exhibition will present a broad spectrum of Otobong Nkanga's (b. 1974) oeuvre, showing almost 70 works created within the last 20 years. The majority of the works are from the last decade. Nkanga's drawings, installations, tapestries, photographs, sculptures and performances explore the complex impact of humanity's history and presence on our nature and landscape. Through her use of a great variety of artistic mediums, Nkanga often begins her exploration through the study of resource extraction, manufacture and circulation.
-It is with great honor that, with the generous support of the Lise Wilhelmsen Art Award, Henie Onstad presents the first exhibition with Otobong Nkanga in Norway. Nkanga is an artist with strong presence in all aspects of her work, and it will be a pleasure to show her work with the exhibition onsite, says Tone Hansen, Director of Henie Onstad.
The exhibition will premiere two new works, Revelations (2020) and After We Are Gone (2020), both tapestries. In addition, works such as Carved to Flow (2017), which was first presented at dokumenta 14, Steel to Rust (2016), and drawings initially shown at the Venice Biennale in 2019, will be presented.
Nkanga is the inaugural recipient of the Lise Wilhelmsen Art Award Programme, established by the Lise and Arne Wilhelmsen family in collaboration with Henie Onstad. With an award sum of $ 100,000, an exhibition budget as well as acquisitions to the collection of Henie Onstad, the Award is among the more significant art award programmes internationally.
The exhibition will be followed by an extensive catalogue featuring poems by Otobong Nkanga, a conversation between Carolyn Christov Bakargiev and Nkanga, new essays by Diana Campbell Betancourt and Bonaventure Soh Bejeng Ndikung, as well as an introductory essay by the curators.
Curated by Tone Hansen and Karen Monica Reini.
13.11.2020-31.01.2021
For press inquiries, please contact:
Martine Hoff Jensen, mhj@hok.no, + 47 995 20 640
Otobong Nkanga (1974, born in Kano, Nigeria, currently lives and works in Antwerp, Belgium) is considered one of the most exciting artists working today. She is an alumnus of the Obafemi Awolowo University in Ile-Ife, Nigeria, École Nationale Supérieure des Beaux-Arts in Paris, Rijksakademie van beeldende kunsten in Amsterdam, DasArts Amsterdam and she was awarded with a residence at DAAD in Berlin. Her work is held in the collections of numerous international institutions including Centre Pompidou, Paris; Tate Modern, London; Stedelijk Museum Amsterdam, Amsterdam; Castello di Rivoli Museo d'Arte Contemporanea, Rivoli-Turin and many others. She has exhibited in exhibitions and biennials around the world, and has had solo presentations at Museum of Contemporary Art (MCA), Chicago, Zeitz MOCAA, Cape Town; Tate Modern and Tate St. Ives, UK. In 2019, Nkanga received a Special Mention Award at the 58th International Art Exhibition of La Biennale di Venezia; she was named winner of the 2019 Sharjah Biennial Prize (with Emeka Ogboh); won the prestigious Peter-Weiss-Preis, and she was also the recipient of the Flemish Cultural Award for Visual Arts – Ultima. In 2015 she was awarded the 8th Yanghyun Art Prize and in 2017 the Belgian Art Prize. Nkanga's project, Carved to Flow, was presented the same year at documenta 14. Her most recent solo exhibition, There's No Such Thing as Solid Ground in 2020, is currently on at Gropius Bau in Berlin, Germany, where she was the 2019 artist-in-residence.
Lise Wilhelmsen Art Award Programme is the result of a partnership between the Lise and Arne Wilhelmsen family and the Henie Onstad Art Center and marks the continuation of a long-lasting friendship and engagement in the arts and honors the memory of Lise Wilhelmsen. Whilst the Lise Wilhelmsen Art Award Programme is international, it will remain rooted in Norway. It includes the prize and corresponding exhibition at the Henie Onstad Kunstsenter, accompanied by a catalogue, audience engagement programmes and an acquisition budget allowing for the award winner's work to be included in the Henie Onstad Kunstsenter's collection. The award and programme for international mid-career sculptors and painters is a long-term commitment for the next eight editions over 16 years, with the strong ambition for a further continuation with eight editions for a total of 32 years. It provides an excellent opportunity to highlight and support the achievements of a prominent artist, both in Norway and internationally, and will further the possibility of presenting art of the highest quality.
Henie Onstad website: www.hok.no
Artist website: www.otobong-nkanga.com/
About Henie Onstad Kunstsenter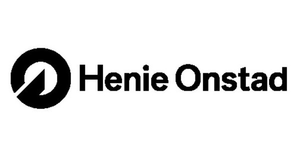 Henie Onstad Kunstsenter
Sonja Henies vei 31
1311 Høvikodden
67 80 48 80
http://hok.no/
Henie Onstad Kunstsenter er en ledende arena for nasjonal og internasjonal billedkunst, med et bredt utstillingsprogram, en sentral kunstsamling, samt aktiviteter innen musikk og performance. Kunstsenteret er omgitt av et praktfullt parkområde på Høvikodden i Bærum. I tillegg til utstillingsar­ealer på ca. 3500 m2, rommer senteret Lab for barn og unge, møtelokaler for utleie, egen butikk, samt kafeen Piruetten.