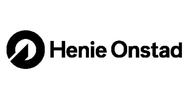 Otobong Nkanga in conversation
Wednesday, July 15, 2020 at 6 pm Live Instagram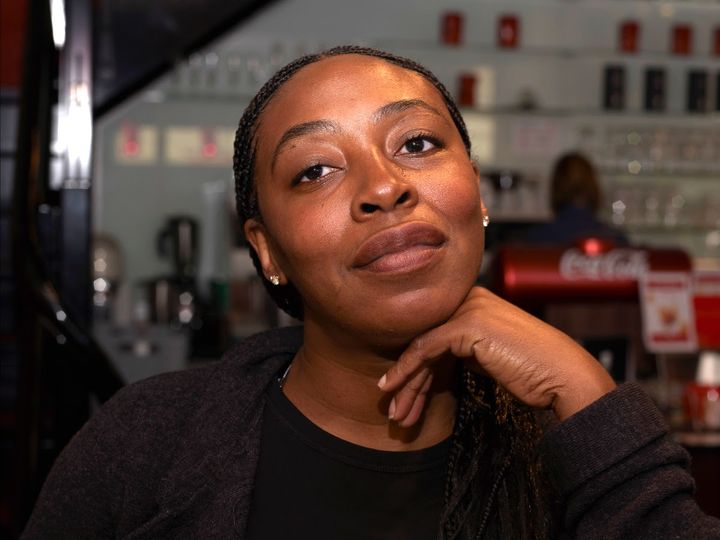 In preparation for the exhibition by the artist Otobong Nkanga (Kano, Nigeria) at Henie Onstad Kunstsenter in Høvikodden, Norway, where it will open November 13, 2020, and at Castello di Rivoli Museo d'Arte Contemporanea the following year, where it will open on April 19, 2021, the director of the Museum Carolyn Christov-Bakargiev will be in conversation with the artist on Live Instagram on Wednesday 15 July at 6 pm. The conversation will be introduced by Tone Hansen, the director of the Henie Onstad Kunstsenter in Norway.
The public will be able to follow the live broadcast on https://www.instagram.com/castellodirivoli/?hl=it
Afterwards, the conversation will be available on the museum's Digital Cosmos.
Otobong Nkanga was protagonist of the exhibition The emotion of COLORS in art held at Castello di Rivoli and at the GAM of Turin in 2017 in which she presented the work Kolanut Tales: Slow Stain (2017), which subsequently entered into the Museum's collections thanks to the purchase of the Supporting Friends of the Castello di Rivoli. Through a multidisciplinary approach and the use of expressive languages such as sculpture, tapestry, drawing, video, photography, participatory projects and performances, Nkanga creates installations that explore the natural traces and the social, cultural and environmental dimension of the human being, always seen as a complex network of relationships with the territory.
In the same year 2017, Nkanga participated in documenta 14 (Kassel and Athens) with Carved to Flow (2017) a project that related materials, their transformations through craftsmanship, as well as the social and economic relations that they are derived.
In 2019 Otobong Nkanga received the Lise Wilhelmsen Art Award Program (LWAAP), a new artist award developed in collaboration between the Lise and Arne Wilhelmsen family and Henie Onstad Kunstsenter, Norway. It is the first edition of the prize, which will be awarded every two years. It was established to support mid-career international artists. The winner will also present an exhibition at the Henie Onstad Kunstsenter accompanied by the publication of a catalog. The jury of 2019 that awarded Otobong Nkanga included: Tone Hansen, Michelle Kuo, Elvira Dyangani Ose, María Inés Rodríguez, Caroline Ugelstad and Paulina Rider Wilhelmsen.
Biogaphical notes
Otobong Nkanga (1974, born in Kano, Nigeria, currently lives and works in Antwerp, Belgium) is considered one of the most exciting artists working today. She is an alumnus of the Obafemi Awolowo University in Ile-Ife, Nigeria, École Nationale Supérieure des Beaux-Arts in Paris, Rijksakademie van beeldende kunsten in Amsterdam, DasArts Amsterdam and she was awarded with a residence at DAAD in Berlin. Her work is held in the collections of numerous international institutions including Centre Pompidou, Paris; Tate Modern, London; Stedelijk Museum Amsterdam, Amsterdam; Castello di Rivoli Museo d'Arte Contemporanea, Rivoli-Turin and many others. She has exhibited in exhibitions and biennials around the world, as well as solo presentations at Museum of Contemporary Art (MCA), Chicago; Tate Modern and Tate St. Ives, UK. In 2019, Nkanga received a Special Mention Award at the 58th International Art Exhibition of La Biennale di Venezia; she was named winner of the 2019 Sharjah Biennial Prize (with Emeka Ogboh); won the prestigious Peter-Weiss-Preis, and she was also the recipient of the Flemish Cultural Award for Visual Arts – Ultima. In 2015 she was awarded the 8th Yanghyun Art Prize and in 2017 the Belgian Art Prize. Nkanga's project, Carved to Flow, was presented the same year at documenta 14. Her most recent solo exhibitions took place at Zeitz Mocaa, Cape Town, and Tate St. Ives in England. The latter exhibition, From Where I Stand, is currently on show at the Middlesbrough Institute of Modern Art (MIMA) in England. Nkanga was the 2019 artist-in-residence at Gropius Bau in Berlin, Germany, where she further developed the project Carved to Flow, culminating in her solo exhibition There's No Such Thing as Solid Ground in 2020.
She is the initial recipient of the Lise Wilhelmsen Art Award Programme (2019) and will be exhibiting at Henie Onstad Kunstsenter in the fall of 2020, in an exhibition co-organised with Castello di Rivoli where it will be on view in 2021.
Tone Hansen (Kirkenes, Norway, 1970) is an artist, curator, art writer and director of the Henie Onstad Kunstsenter (HOK) at Høvikodden, Norway. Graduated from the Academy of Fine Arts in Oslo, she worked as a Fellow at the Norwegian Academy of Fine Arts with the Megamonster Museum project (2003-2008). Before taking over the management of the HOK, she worked as a curator in the institution. Hansen was the editor-in-chief of Reader: (Re) Staging the Art Museum and the editor-in-chief of Thousand Eyes: media technology, law and aesthetics. Her exhibition projects include the retrospective presentation of Hito Steyerl in 2010. Tone Hansen was President of the Young Artists' Society (UKS) from 2003 to 2005. She was until January 2020 Head of the Arts Council Norway, an institution that defines Norwegian cultural policies.
Carolyn Christov-Bakargiev (Ridgewood, New Jersey, 1957) is director of Castello di Rivoli Museum of Contemporary Art and of the Francesco Federico Cerruti Foundation. She was Visiting Professor at Northwestern University of Chicago (2013-2019) and has taught or lectured in numerous universities including University of Leeds; Goethe Universität, Frankfurt Am Main; Harvard University, Cambridge; Jawaharlal Nehru University, New Delhi. In her curatorial path, there are exhibitions and catalogs of international and Italian Arte Povera artists, including William Kentridge, Giuseppe Penone, Alighiero Boetti, Pierre Huyghe, Francis Alÿs, Adrián Villar Rojas, Mario Merz, Marisa Merz, Jannis Kounellis, Janet Cardiff, Anna Boghiguian and Hito Steyerl.
In 2008 she curated the 16th Biennale of Sydney, followed by dOCUMENTA (13) in 2012 and the 14th Istanbul Biennial in 2015. She directed the GAM Galleria Civica d'Arte Moderna e Contemporanea from 2016 to 2018. Among her most important publications figure Arte Povera (Phaidon Press, London, 1999).
The Lise Wilhelmsen Art Award Programme presents 100,000 USD in prize money to a distinguished, mid-career artist whose work will inspire and motivate future generations to active participation and social responsibility. In addition to the prize, there is an acquisition budget for the inclusion of the artist's work in the Henie Onstad Kunstsenter collection, and the winner will feature in a dedicated exhibition at the museum the following year. Presented every two years, the award, acquisition and exhibition are intended to mark a significant milestone in an artist's career and represent a financial commitment that places the programme among the most significant art awards internationally.
About Henie Onstad Kunstsenter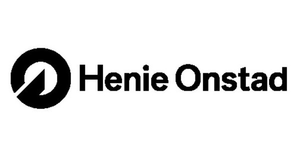 Henie Onstad Kunstsenter
Sonja Henies vei 31
1311 Høvikodden
67 80 48 80
http://hok.no/
Henie Onstad Kunstsenter er en ledende arena for nasjonal og internasjonal billedkunst, med et bredt utstillingsprogram, en sentral kunstsamling, samt aktiviteter innen musikk og performance. Kunstsenteret er omgitt av et praktfullt parkområde på Høvikodden i Bærum. I tillegg til utstillingsar­ealer på ca. 3500 m2, rommer senteret Lab for barn og unge, møtelokaler for utleie, egen butikk, samt kafeen Piruetten.