Opening direct route between Avinor Oslo Airport and Kyiv
On Saturday 26 October SAS will commence direct flights between Oslo and the Ukrainian capital Kyiv. The route will be operated three times weekly.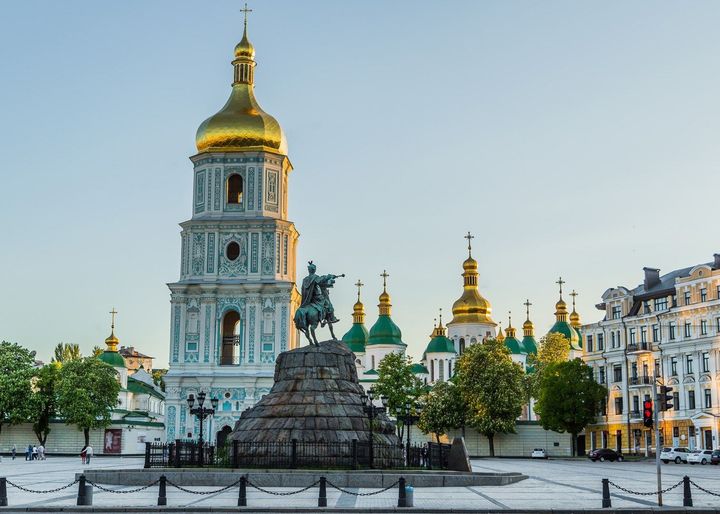 "This route will provide Norwegian passengers with easier access to the Ukrainian capital and also numerous new opportunities for business and tourism in both countries," VP traffic development of Avinor, Jasper Spruit.  
The Ukrainian embassy in Oslo is also very pleased with the news. It believes that the route will be important for cooperation between Ukraine and Norway.  
"This is a long-awaited route. Its launch reflects a significant strengthening of the Ukrainian-Norwegian partnership over past few years, which also led to a drastic increase in people-to-people contacts. At the same time, the direct flight will undoubtedly contribute to further enhancement of the economic ties, cultural and educational exchanges between Ukraine and Norway. With the direct route from Oslo to Kyiv, we look forward to seeing Norwegian travelers also exploring the many beautiful cities of Ukraine, says the Ukrainian Ambassador to Norway, Mr Viacheslav Yatsiuk. 
More people travel between the countries 
The route will operate three times weekly on Tuesdays, Thursdays and Saturdays.    
"Now that Ukrainian citizens no longer require a visa to visit Schengen countries, the number of flights between Ukraine and the rest of Europe has increased sharply. In 2018 approximately 60 per cent more passengers flew between Norway and Ukraine than in the previous two years. This is why we are now opening a new route to the beautiful city of Kyiv," says Torbjørn Wist, CFO of SAS.  

Increased demand is also a consequence of Ukraine becoming a popular and reasonably priced destination among European tourists. Kiev is considered one of Eastern Europe's most important centres of culture and industry. It is a green city with numerous parks and historic attractions. The Cave Monastery and the St. Sofia Cathedral are both on UNESCO's list of world heritage sites. Chernobyl is also accessible from Kyiv.  
The route will be operated by a Boeing 737-700 with 141 seats. Tickets go on sale on 21 May

Timetables:
OSL-KBP 09:30-13:10  
KBP-OSL 14:00-15:50 
Om The Avinor Group

The Avinor Group
Dronning Eufemias gate 6
0191 Oslo
+47 67 03 00 00
https://avinor.no/en/corporate/about-us/the-avinor-group/about-the-company
Avinor is a wholly-owned state limited company under the Norwegian Ministry of Transport and Communications and is responsible for 43 state-owned airports.


Avinor has taken a leading role in reducing climate gas emissions from the aviation industry, including the development of electric aircrafts and supplying sustainable jet-biojetfuel.


Avinor provides safe and efficient travels for around 50 million passengers annually, half of which travel to and from Oslo Airport.


Over 3000 employees are responsible for planning, developing and operating an efficient airport and air navigation service. Avinor is financed via airport charges and commercial sales.  The air navigation services is organized as ​subsidiary wholly-owned by Avinor. Avinor's headquarter is in Oslo.