Ocean Installer er tildelt Subsea Tie-In Project i Vest-Arika
Ocean Installer er tildelt en kontrakt som dekker transport og installasjon av havbunnsprodukter i forbindelse med utvidelsen av et offshore prosjekt i Vest-Afrika.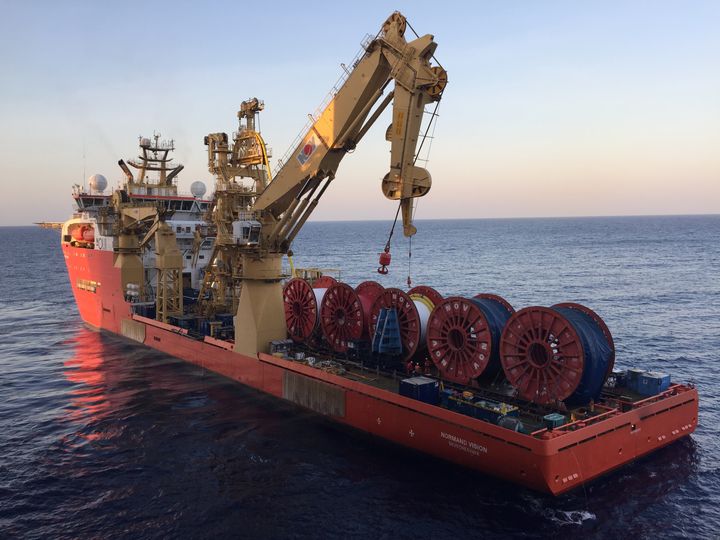 Undervannsinfrastrukturen består av et nettverk av boresentre og brønner koblet til en av de flytende produksjonsenheter hvor Ocean Installer vil installere fleksible produksjonsrør og styrekabler (umbilicals) for å knytte ytterligere syv brønner til det eksisterende systemet i 170-425 meters vanndybde.
«Ocean Installer ser frem til å bygge videre på vår erfaring i Vest-Afrika og det faktum at Ocean Installer er en seriøs aktør i det globale SURF-markedet», sier Olav Haugland, CEO for Ocean Installer.
Ocean Installer vil starte opp prosjektet umiddelbart og med offshoreoperasjoner i Q3 2019.
Prosjektet vil bli utført av Ocean Installers kontor i Houston, Texas.
-SLUTT-
Om Ocean Installer
Ocean Installer er et undervannsselskap med hovedkvarter i Stavanger, Norge og kontorer i Aberdeen, Houston Mexico City, Perth og Dubai. Ocean Installer besitter omfattende EPCI-ekspertise innen SURF (Subsea, Umbilicals, Risers, Flowlines)-segmentet.
HitecVision, en ledende investor i olje- og gassindustrien, er majoritetseier i Ocean Installer.
Ocean Installer er en kvalifisert leverandør under Achilles JQS, FPAL verify og ISNetworld, og er også medlem av IMCA. Ocean Installer er sertifisert i henhold til følgende standarder: ISO 9001, ISO 14000 og OHSAS 18001.
For ytterligere informasjon, se: www.oceaninstaller.com
Om Ocean Installer

Ocean Installer
Forusparken 2
4031 Stavanger
+47 51957000
http://www.oceaninstaller.com
About Ocean Installer
Ocean Installer is a subsea company headquartered in Stavanger, Norway and with offices in Aberdeen, Houston, Dubai, and Perth. Ocean Installer holds strong EPCI expertise within the SURF (Subsea, Umbilicals, Risers, Flowlines) and Mooring segments. Ocean Installer will continuously invest and develop its assets to fulfill its ambition to be a key service provider within the SURF segment. Ocean Installer is majority-owned by HitecVision, a leading investor in the offshore energy industry.
Learn more at: www.oceaninstaller.com