Nordiska företag fokuserar på innovation och förbättrar kundupplevelsen
Rapport från ISG Provider Lens™ visar att företag i regionen vänder sig till leverantörer av digitala företagstjänster för hjälp med analys, artificiell intelligens och annan teknik
STOCKHOLM, Sverige, Jan. 27, 2020 (GLOBE NEWSWIRE) -- Företag i Norden är inriktade på att förbättra kundupplevelse och innovation, och de vänder sig till leverantörer av digitala företagstjänster för att uppnå sina mål, enligt en ny rapport publicerad idag av Information Services Group ( ISG ) (Nasdaq:  III ), ett ledande företag inom global teknikforskning och -rådgivning.

Rapporten Digital verksamhet – lösningar och servicepartners2019–2020 från ISG Provider Lens™ för Norden visar att företag i regionen anammar teknik som dataanalys, artificiell intelligens, sakernas internet och blockkedja för att leverera kvalitetstjänster till sina kunder och för att utmärka sig bland konkurrenterna.
"De nordiska företagen söker transformationstjänster från IT-leverantörer för att inte bara ta dem genom sina digitala resor, utan också för att få den kulturella transformationen som krävs för att realisera digitala tjänsters fulla potential", säger Barry Matthews, partner och chef för ISG Nordeuropa.
De flesta traditionella företag i Norden går mot digital transformation, enligt rapporten. De är inriktade på konsumentisering av tjänster med mobilappar, data och analys. De flesta leverantörer, både globala och lokala, är inriktade på att tillhandahålla digitala tjänster för kärnbanksystem, betalningsappar, smarta verktyg, försäkringstjänster och annan e-handel.
Enligt rapporten har leverantörerna i regionen ett starkt fokus på att leverera kundupplevelsestjänster, driftseffektivitet och innovation till sina kunder. Leverantörer anammar lokalt partnerskap och växer organiskt. De samarbetar i allt större utsträckning med universitet för att fokusera på nuvarande och nya tekniker.
Rapporten tillägger att nordiska företag förväntar sig att deras leverantörer ska vara proaktiva som svar på deras behov och anpassa sig till deras mål och vision. Kostnadsbesparingar är ett stort problem för många företagskunder, och de vill utnyttja tjänsteleverantörernas immateriella egendom och expertis för att spara pengar.
Rapporten visar också att det finns en betydande efterfrågan på digitala tjänster i Norden, med bara ett litet antal lokala leverantörer. Konsolideringen av dessa leverantörer har ökat. Leverantörslandskapet är mycket konkurrenskraftigt och kunderna föredrar företag som erbjuder skalbarhet och som vill samarbeta med sina kunder.
Dessutom visar rapporten på en stadig ökning av outsourcing i Norden. Det växande användandet av digital teknik av företag i regionen och de organisatoriska förändringar som krävs hos äldre företag driver denna efterfrågan. Nearshoring från Polen ökar också, med bättre kulturell integration och matchande tidszoner som gör polska arbetare attraktiva för nordiska företag.
Slutligen visar rapporten bristen på digital expertis bland tjänsteleverantörer i Norden. Med ny teknik som virtuell verklighet och blockkedja på uppgång har vissa leverantörer svårt att hitta specialister.
Rapporten Digital verksamhet – lösningar och servicepartners 2019–2020 från ISG Provider Lens™ för Norden utvärderar kapaciteten hos 25 leverantörer över fyra kvadranter: Customer Journey Services, Digital Product Lifecyle Services, Digital Backbone Managed Services och Blockchain Services.
Rapporten anger Accenture, Atos, HCL, Infosys och Tech Mahindra som ledare i alla fyra kvadranter och TCS som ledare i tre. Cognizant och IBM anges som ledare i två kvadranter, och Capgemini, LTI och TietoEVRY som ledare i en.
Anpassade versioner av rapporten finns tillgängliga från  HCL  och  Tieto .
Rapporten Digital verksamhet – lösningar och servicepartners 2019–2020 från ISG Provider Lens™  för Norden är tillgänglig för ISG Insights™-prenumeranter eller för engångsköp på denna  webbplats .
Om ISG Provider Lens™ forskning
ISG Provider Lens™ kvadrantforskningsserie är den enda utvärdering av tjänsteleverantörer i sitt slag som kombinerar empirisk, datadriven forskning och marknadsanalys med verklig erfarenheten och observationer från ISG:s globala rådgivande team. Företag får ta del av en mängd detaljerade uppgifter och marknadsanalyser för att få vägledning vid deras val av lämpliga inköpspartners, medan ISG-rådgivare använder rapporterna för att validera sin egen marknadskunskap och göra rekommendationer till ISG:s företagskunder. Forskningen omfattar för närvarande leverantörer som erbjuder sina tjänster globalt, i hela Europa och Latinamerika, såväl som i USA, Tyskland, Storbritannien, Norden och Brasilien, och ytterligare marknader kommer att ingå i framtiden. Mer information om ISG Provider Lens forskning finns på denna  webbplats .
Serien är ett komplement till ISG Provider Lens Archetype-rapporter, som erbjuder en förstklassig utvärdering av leverantörer ur specifika köpartypers perspektiv.
Om ISG
ISG (Information Services Group) (Nasdaq:  III ) är ett ledande företag inom global teknikforskning och rådgivning. ISG är en pålitlig affärspartner till mer än 700 kunder, med över 70 av de 100 största företagen i världen, och har åtagit sig att hjälpa företag, organisationer inom den offentliga sektorn och leverantörer av tjänster och teknik att uppnå driftsäkerhet och snabbare tillväxt. Företaget specialiserar sig på digitala transformationstjänster, däribland automatisering; moln- och dataanalys; inköpsrådgivning; hanterade styrnings- och risktjänster; nätoperatörstjänster; strategi och driftsdesign; förändringshantering; marknadsintelligens samt teknikforskning och -analys. ISG grundades 2006 och är baserat i Stamford i Connecticut, USA, och sysselsätter över 1 300 personer i fler än 20 länder – ett globalt team känt för sitt innovativa tänkande, marknadsinflytande, djupa tekniska expertis och branschexpertis samt forsknings- och analyskapacitet i världsklass baserad på branschens mest omfattande marknadsinformation. Mer information finns på  www.isg-one.com .
Om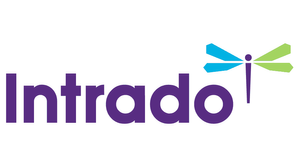 GlobeNewswire
One Liberty Plaza - 165 Broadway
NY 10006 New York
https://globenewswire.com
GlobeNewswire is one of the world's largest newswire distribution networks, specializing in the delivery of corporate press releases financial disclosures and multimedia content to the media, investment community, individual investors and the general public.