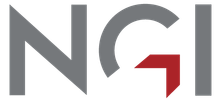 NGI leads the new ISSMGE technical committee TC222 Geotechnical BIM and DigitalTwins
To increase knowledge and coordinate work NGI – Norwegian Geotechnical Institute has initiated the TC222 Geotechnical committee in the International Society for Soil Mechanics and Geotechnical Engineering (ISSMGE) focusing on geotechnical Building Information Modelling (BIM) and Digital Twins.
BIM provides a digital presentation of the physical and functional characteristics of a facility and foundation. The BIM-model can be used as a knowledge resource in a DigitalTwin, providing a reliable basis for decisions during the life cycle of a structure and its foundation. While the BIM-model is purely digital, the DigitalTwin is a combination of the digital and physical world.
– BIM and DigitalTwins are important tools in modern soil mechanics and geotechnical engineering. The level of knowledge and the state-of-the-art varies significantly between countries and continents. The technical committee established in June this year shall provide a forum for ISSMGE members to disseminate and exchange knowledge and practice on BIM and DigitalTwins in Geotechnics. We need for example to standardize the codes used in the models to get a common language, TC222 Chair Magnus Rømoen says.
He leads the committee together with Vice Chair Mickaël Beaufils from BRGM in France, Secretary, NGI colleague Mats Kahlström, and two nominees by the Chair, Jelena Ninic from the University of Birmingham in the UK and Raymond Koo from GEO in Hong Kong.
– I am extremely happy to have Mickael, Jelena, Raymond, and Mats as members of the TC core team. We have quite different backgrounds and daily work, but we all have a large interest in developing BIM and DTs within geotechnical engineering. I am looking forward to working with the four of them in the upcoming years, says Rømoen.
To disseminate and exchange knowledge and practice TC222 will host:
Workshops and/or special sessions in future international and regional conferences.
Symposia and workshops to promote cooperation and exchange of information.
Webinars for presenting state-of-the-art and recent development.
The first workshop held in September gathered almost 170 attendants.
– The number of people who signed up for the workshop was far higher than we expected, which was a very positive surprise and which demonstrates the need for this technical committee, Rømoen says.
The workshop is recorded and can be found on the TC222 youtube
TC222 also has a homepage where one amongst others can find member newsletters.
To become a member of the technical committee one has to contact the national member society, which nominates the members.