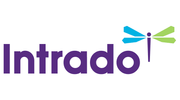 Nexstim Abp: Styrelsens beslut gällande emission av aktier under bolagets villkorade aktieandelsprogram och riktad emission
Företagsmeddelande,Helsingfors, 14.6.2021 kl. 15.30 (EEST)
Nexstim Abp: Styrelsens beslut gällande emission av aktier under bolagets villkorade aktieandelsprogram och riktad emission
Nexstim Abp (NXTMH:HEX, NXTMS:STO) ("Nexstim" eller "bolaget") meddelar att med stöd av det bemyndigande som bolagets bolagsstämma gav i 11 maj, 2021 och det villkorade aktieandelsprogram som godkändes av årsstämman 26 mars 2016 har bolagets styrelse i dag beslutat att emittera sammanlagt 46 057 nya vederlagsfria aktier till styrelseledamöter. Leena Niemistö tilldelas 12 960 aktier, Martin Forss tilldelas 8 316 aktier, Rohan Hoare tilldelas 13 260 aktier och Tomas Holmberg tilldelas 11 521 aktier enligt sina respektive bruttoersättningar under intjänandeperioden 2020–2021, i enlighet med årsstämmobeslut av 30 april 2020.
De nya aktierna registreras sannolikt kring 18 juni 2021. Efter emissionen kommer det totala antalet aktier i bolaget att vara 6 686 673.
NEXSTIM ABP
Styrelsen
För mer information gå in på bolagets webbplats på www.nexstim.com eller kontakta:
Leena Niemistö, styrelseordförande
+358 9 2727 170
leena.niemisto@nexstim.com
Erik Penser Bank AB (Certified Adviser)
+46 8 463 83 00
certifiedadviser@penser.se
Om Nexstim Abp
Nexstim är ett finländskt medicinteknikbolag som verkar på den globala marknaden. Vår mission är att möjliggöra individualiserad och effektiv diagnostik och behandling av svåra sjukdomar i hjärnan.
Nexstim har tagit fram en banbrytande teknik för icke-invasiv hjärnstimulering som kallas SmartFocus®. SmartFocus® bygger på transkraniell magnetstimulering (transcranial magnetic stimulation, TMS) i kombination med 3D-navigering. Den unika tekniken möjliggör exakt och individuellt anpassad stimulering av det rätta området i hjärnan.
SmartFocus® TMS används i Nexstims system för navigerad hjärnterapi (Navigated Brain Therapy, NBT®) som fått godkännande från FDA för marknadsföring och försäljning i USA för behandling av egentlig depression. NBT®-systemet har i Europa fått CE-märkning för behandling av egentlig depression och kronisk neuropatisk smärta.
Nexstim marknadsför också sitt system för navigerad hjärnstimulering (Navigated Brain Stimulation, NBS) som bygger på samma teknikplattform, dvs. SmartFocus® TMS. NBS-systemet är det enda FDA-godkända och CE-märkta TMS-systemet för preoperativ kartläggning av hjärnbarken för motorik och tal. Nexstims aktier finns noterade på Nasdaq First North Growth Market Finland och Nasdaq First North Growth Market Sweden.
Mer information finns på www.nexstim.com
Bilaga
För att se det här innehållet från www.globenewswire.com måste du ge ditt medgivande sidans topp.
För att se det här innehållet från ml-eu.globenewswire.com måste du ge ditt medgivande sidans topp.
Om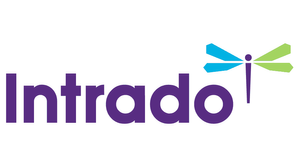 GlobeNewswire
One Liberty Plaza - 165 Broadway
NY 10006 New York
https://globenewswire.com
GlobeNewswire is one of the world's largest newswire distribution networks, specializing in the delivery of corporate press releases financial disclosures and multimedia content to the media, investment community, individual investors and the general public.