New Logistics Centre project near Stockholm
AF Gruppen's subsidiary, Kanonaden Entreprenad, will carry out the ground preparation works for DSV, which is building a new logistics centre in Rosersberg, north of Stockholm. The contract amount is approximately SEK 125 million, excluding VAT.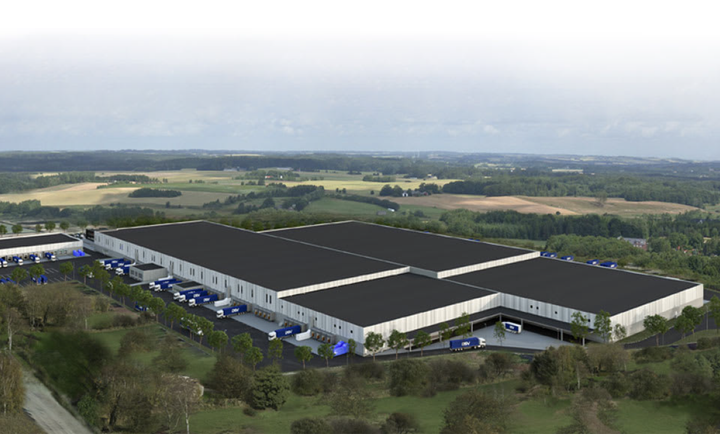 The project comprises a 68,000 sqm automated logistics warehouse close to the airport, railway and motorway. Kanonaden's assignment is to design and carry out all ground preparation and foundation works.
With the new logistics centre in Rosersberg, DSV can shorten delivery times for goods in the Stockholm region. The establishment complements DSV's facility in southern Stockholm and allows DSV to serve its customers from the facility that is best placed in relation to rush hour traffic.
The need for modern logistics is increasing and, for this reason, Kanonaden has made a strategic investment in building expertise and experience in this field. The company is currently involved in the construction of seven logistics facilities in the Mälaren Region and in Western Sweden.
"Kanonaden's assignment is once again proof of the success resulting from the company's strategy of specialising in logistics facilities," says Bård Frydenlund, EVP at AF Gruppen.
Bilder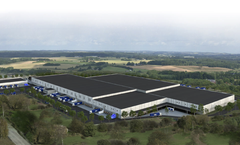 Om AF Gruppen ASA
AF Gruppen ASA
Innspurten 15
0603 Oslo
+47 22 89 11 00
https://afgruppen.com
AF Gruppen is a leading contracting and industrial group that was formed by an entrepreneurial spirit and execution capabilities. The group has 5,500 employees and revenue reached NOK 27 billion in 2020. AF Gruppen is listed on Oslo Stock Exchange (AFG).
We provide a broad range of services with seven operational business areas: Civil Engineering, Building, Betonmast, Property, Energy and Environment, Sweden and Offshore.