New Airport Director at Avinor Oslo Airport
Executive Vice President for operations and infrastructure with Avinor, Stine R. Westby, has been appointed Airport Director for Oslo Airport. Airport Director Øyvind Hasaas will take over responsibility for the area of operations and infrastructure.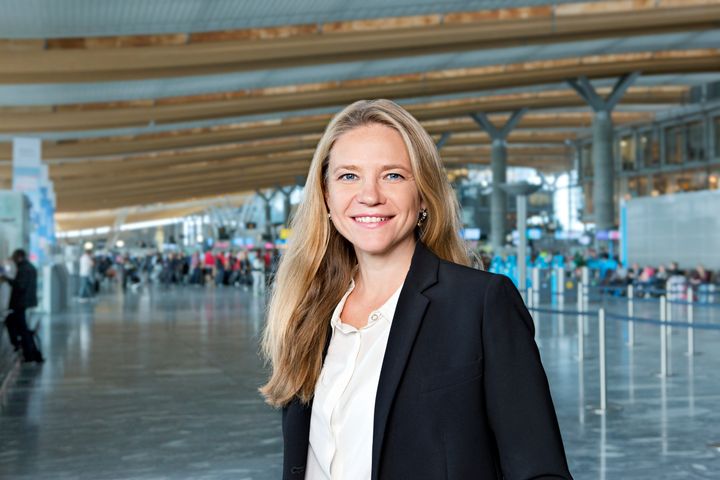 "This is a solution I am certain is good for Avinor. It will contribute to develop both Oslo Airport and the operations and infrastructure unit. Such an exchange creates dynamics and innovation, which is particularly important in times where we are trying to find new and more cost-effective solutions through a major cost-reduction programme," says CEO of Avinor, Dag Falk-Petersen.
Among other things, the operations and infrastructure unit is responsible for development projects and terminal design, and constitutes a significant professional community. Several key projects in the ongoing cost reduction programme are in this unit's area of responsibility.
The exact time for the exchange of roles and responsibilities has not yet been decided, but is expected for August/September.
"I'm looking forward to starting one of Norway's most interesting jobs, and am humbled by the task. This is a job with great social responsibility that I am looking forward to get to grips with," Westby says.
"I'm looking forward to new responsibilities and the opportunity to use my experience from Oslo Airport for the benefit of the entire Avinor group," Hasaas says.
Om The Avinor Group

The Avinor Group
Dronning Eufemias gate 6
0191 Oslo
+47 67 03 00 00
https://avinor.no/en/corporate/about-us/the-avinor-group/about-the-company
Avinor is a wholly-owned state limited company under the Norwegian Ministry of Transport and Communications and is responsible for 44 state-owned airports.


Avinor has taken a leading role in reducing climate gas emissions from the aviation industry, including the development of electric aircrafts and supplying sustainable jet-biojetfuel.


Avinor provides safe and efficient travels for around 50 million passengers annually, half of which travel to and from Oslo Airport.


Over 3000 employees are responsible for planning, developing and operating an efficient airport and air navigation service. Avinor is financed via airport charges and commercial sales.  The air navigation services is organized as ​subsidiary wholly-owned by Avinor. Avinor's headquarter is in Oslo.