More than 4 million passengers in November
A total of 4.3 million passengers travelled through Avinor's airports in November, which is an increase of 3.2 per cent compared to the same period last year.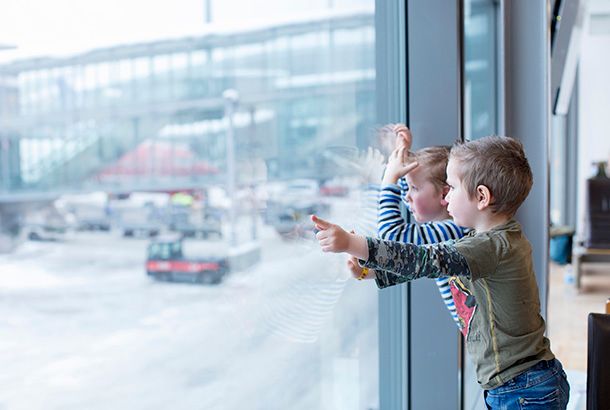 All of Avinor's largest airports saw increased traffic for the period. 2.2 million passengers went through Oslo Airport, which is 4 per cent more than for the same time last year.  At Bergen Airport traffic increased by 5.6 per cent, while Trondheim had an increase of 2.1 per cent and Stavanger 2.8.
Variations at small airports
At Avinor's smaller airports, changes to routes for individual destinations can make a major difference. In Namsos growth was a huge 40 per cent, and 4109 passengers travelled through the airport during the period.
"Changes to routes have made it more attractive for businesses in the area to use the service, especially to and from Oslo," says airport director Geir Tore Buvarp at Namsos Airport.
International growth
In recent years growth in traffic has largely come from foreign passengers. In November the increases were most pronounced on the routes to and from Denmark, Poland, Great Britain, France and Germany.
Om The Avinor Group

The Avinor Group
Dronning Eufemias gate 6
0191 Oslo
+47 67 03 00 00
https://avinor.no/en/corporate/about-us/the-avinor-group/about-the-company
Avinor is a wholly-owned state limited company under the Norwegian Ministry of Transport and Communications and is responsible for 45 state-owned airports.
Twelve of the airports are operated in cooperation with the Norwegian Armed Forces.
In addition to the airports, Avinor operates control towers, control centres and other technical infrastructure for safe air navigation.
The air navigation services is organised as subsidiary wholly-owned by Avinor. Avinor's headquarter is in Oslo.